We asked you, dear readers to share your Christmas recipes. Here's what Annapoorni DVG, 51, from Pollibetta, Karnataka shared.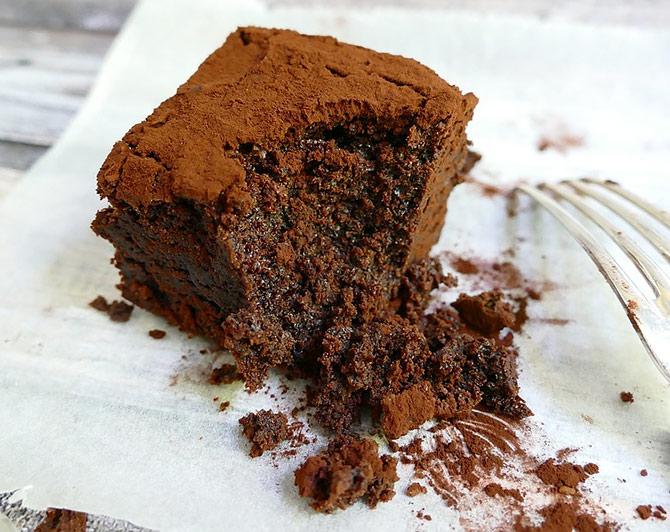 Chocolate Brownies
Ingredients:
150 gm self-raising flour
150 gm sugar
100 ml ghee
50 gm cocoa powder
2 eggs
1 tsp salt
1 tsp vanilla essence
100 gm nuts (cashew or badam)
Method:
Take a bowl and sift the flour, salt, sugar and cocoa powder into it. Mix them well using a dry spoon.
Add ghee along with unbeaten eggs and vanilla essence into the bowl with the flour mixture. Beat the mixture well using a spoon/fork or an egg beater.
Slowly add in the chopped nuts and beat the mixture again.
Spread the beaten mixture evenly on a well-greased (with unsalted butter) baking tin.
Pre-heat the oven for 10 minutes at 350°F/180° C and switch the oven off. Place the baking tin with the beaten mixture in the oven, switch it on again and bake the brownies in a moderate oven (350°F/180°C] for about 20-25 minutes. After this, switch off the oven and remove the baking tin to place it on an even surface. Take a knife and slowly cut the baked mixture into pieces (preferably square) while it is still hot. The size of the brownies however, is a matter of personal choice. Allow the brownies to cool and gently take them out one by one, for serving.