It will have all the bright colours of spring.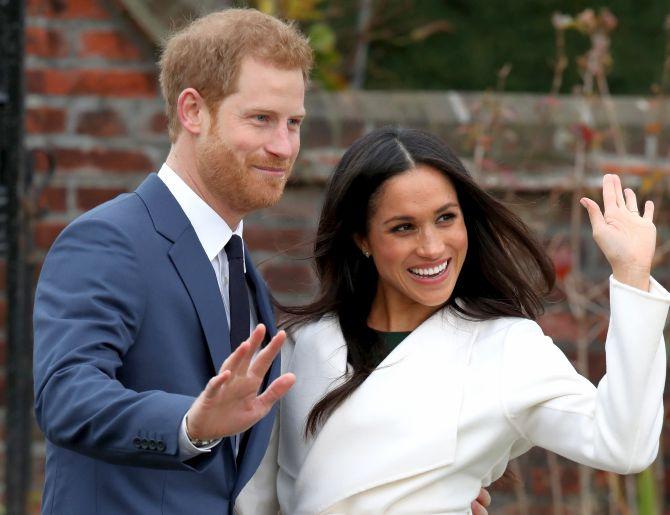 Photograph: Chris Jackson/Getty Images
The royal couple in the making Prince Harryand Meghan Markle have selected their wedding cake and to everybody's surprise they have decided to go a little unorthodox.
Markle and Prince Harry opted for 'a lemon elderflower cake that will incorporate the bright flavours of spring' and 'will be covered with buttercream and decorated with fresh flowers' according to Marie Claire, instead of the traditional British fruit cake.
The couple picked Claire Ptak as their royal wedding cake chef. Here is all that you need to know about her!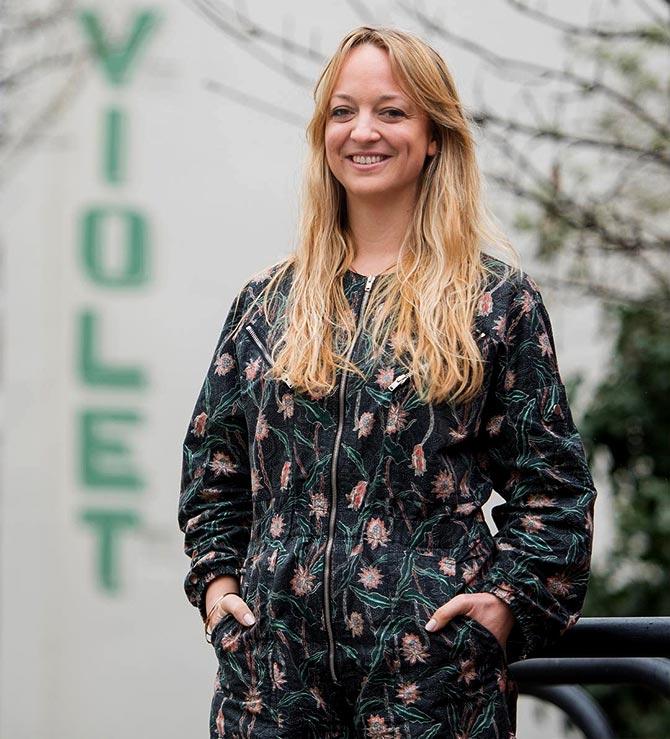 Claire Ptak started working in her local bakery when she was 14. Photographs: Courtesy Violet By Claire Ptak/Instagram

Ptak owns a bakery in London
Ptak runs Violet, a London-based bakery.
On her website, she revealed how Violet came to be, claiming that 'I started my business as a market stall on Broadway Market, cooking from home before opening the cafe in 2010'.
The chef is extremely passionate about the city she lives in, and told Gather Journal, 'I live on the same street as my bakery. I have lived in this neighborhood for four years. It is my favorite street in London'.
Ptak is originally from California.
According to The New York Times, 'Ptak is originally from California and worked at Chez Panisse in Berkeley under chef Alice Waters before moving to London'.
In a profile by Gather Journal, it was revealed that Ptak started working in her local bakery when she was 14, and her talent developed from there.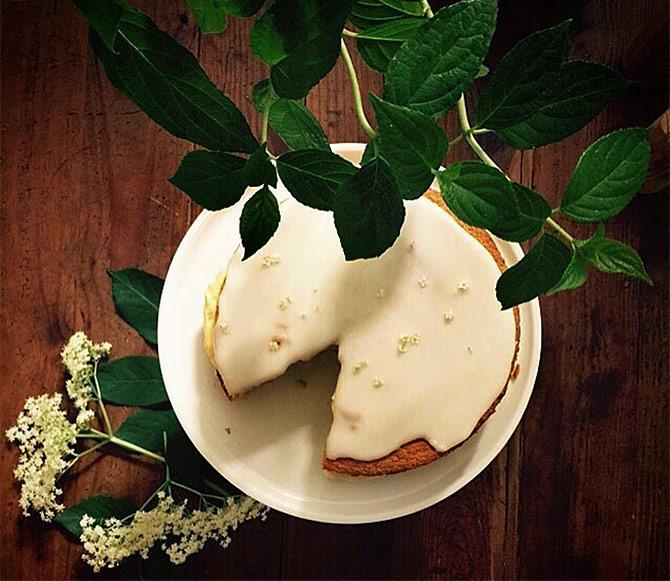 An elderflower cake created by Ptak.

Meghan Markle interviewed Ptak for The Tig
After announcing the news on Twitter, Kensington Palace also revealed that Markle interviewed Ptak on Markle's now-defunct lifestyle site, The Tig.
The Suits actress kept in touch with the baker, and reconnected upon her move to London.
Wedding cakes are Ptak's forte
On April 9, 2017, Ptak wrote on Instagram, 'Wedding cakes are where I started and I love that I am now going back to them again after many years turning them down.
'They are so fun to make (albeit stressful) and there is nothing like assembling them in situ and the wonderful reactions that you receive from onlookers.'
Creating a cake for the royal wedding is a major commission, and proves that Ptak's work is greatly admired.
This is what her bakery looks like.
Ptak has authored several cookbooks
Ptak has authored several books, including The Violet Bakery Cookbook.
The book was described as 'a design-forward cookbook for sweet and savory baked goods from London's popular Violet Bakery that focuses on quality ingredients, seasonality, and taste (as opposed to science) as the keys to creating satisfying, delightful homemade pastries, tarts, sweets and more.'
Ptak's committed to organic baking, and healthy ingredients
'All of my cakes are baked with organic flour, sugar, milk and eggs.
'Many of the other ingredients are organic as well, like our Madagascan vanilla pods and pure cane molasses.
'Limited edition buttercream icings that adorn our birthday cakes, cupcakes, and fill whoopie pies and biscuits, change with the seasons.
'They are made by whipping up butter and sugar then gently folding in fresh fruit purees, melted Valrhona dark chocolate, freshly brewed espresso, home-made flower cordials or dark caramel made with sea salt,' Marie Claire quoted Ptak's website.
Ptak's baking style is what attracted Meghan Markle to her work
In an interview with Gather Journal, Ptak described her style as 'rustic but modern, feminine but not girly,' which are likely all attributes which attracted Markle to Violet's cakes.
As for her favorite flavors, Ptak reveals, 'Simple, simple, simple. Of course making something simple is never easy.'
Prince Harry and Meghan Markle will tie the knot on May 19 at Windsor Castle.