Who can resist good food? Not us for sure!
In this series, we bring you the best of celebrity foodgasm moments.
Prepare to drool :)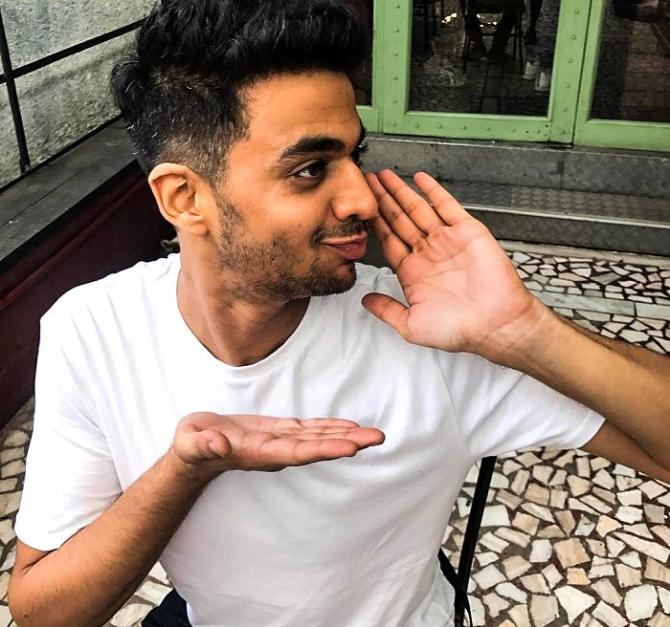 Comedian Rohan Joshi is part of the Indian comedy group AIB.
Photographs: Courtesy @mojorojo/Instagram.
Comedian and writer Rohan Joshi, who we on social media know as @mojorojo, is a serious foodie!
Be it a vada pav in Mumbai, dal baati churma in Rajasthan, a pretzel in Germany or a an exotic snapper ceviche at a high-end restaurant, he loves to share his food experiences via Instagram.
Take a look while we go take care of that sudden craving.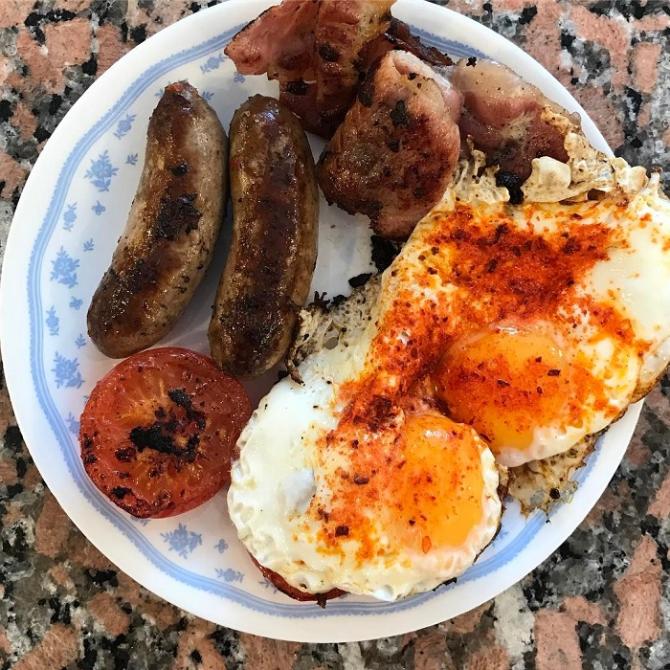 Rohan Joshi captioned this, 'Breakfast. Breakdiet. Breakburp. Breaksofull. Breaknaptime.'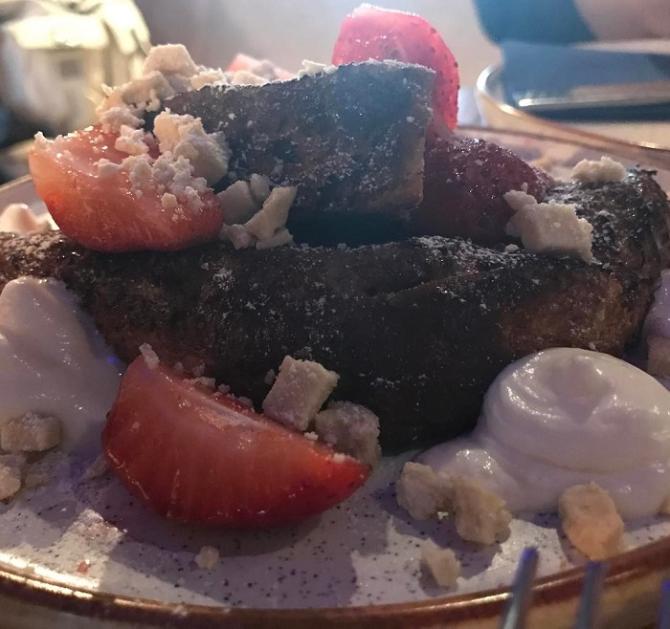 And there is always room for French toast, especially c

rème brulee French toast. 'Because, um, you see I have to GIVE myself motivation to work out every morning. Otherwise how will it work? Right? Right? NO YOU'RE WEAK SHUDDUP

.'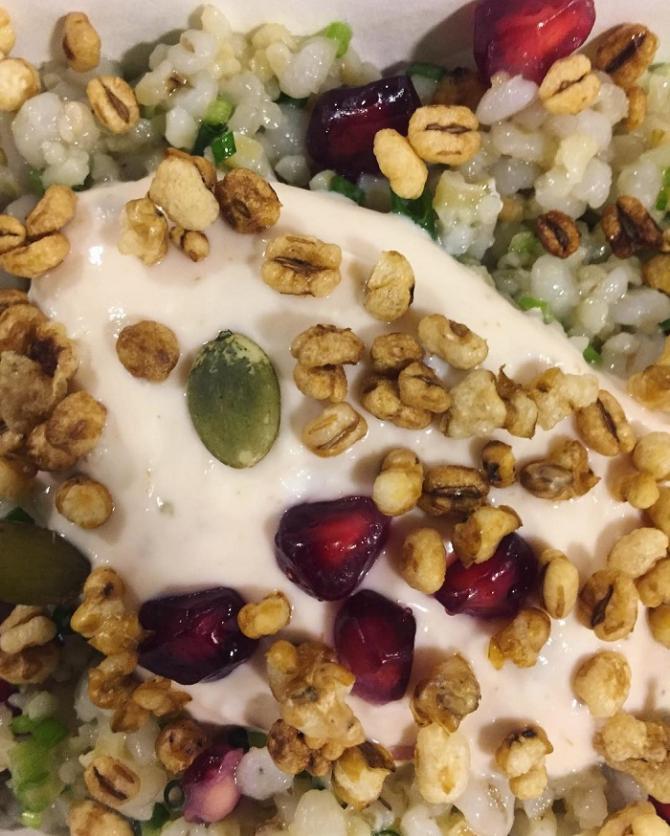 Sometimes he opts for a healthy barley and jowar salad for a snack.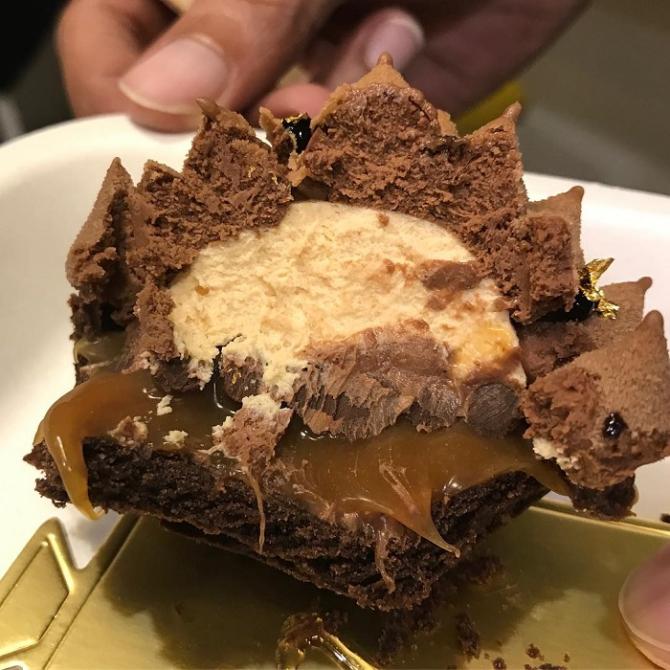 But makes up for it with 'Chocolate crust. Caramel sauce layer. Chocolate mousse layer. Caramel mousse layer. Chocolate ganache.' And he regrets nothing.
Well who can regret a meal like this one!
'It's a pork belly porchetta with burnt garlic thyme honey, apple butter, pickle and gunpowder in a steamed mantou bun' at Bastian, one of Rohan Joshi's favourite restaurants in Mumbai.
His other go-to restaurant is Bombay Canteen, which boasts a culinary director like Chef Floyd Cardoz and offers mouth-watering treats like t

his soft shell crab

.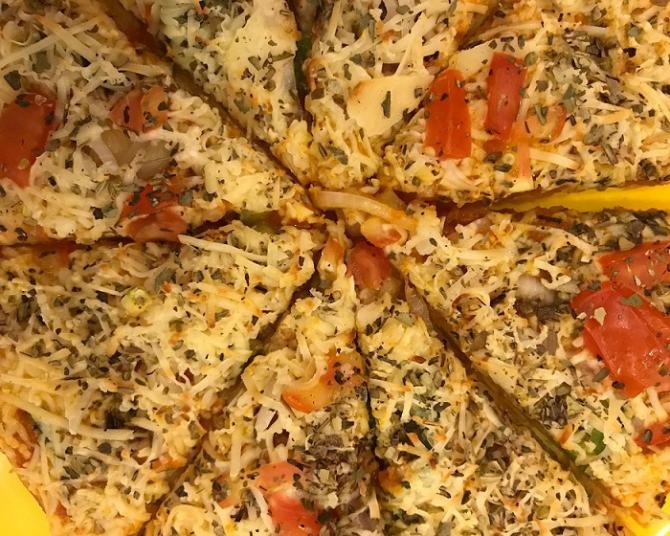 And he also enjoys the cheesy goodness of a 'Gujju Peeja' at Swati Snacks in Mumbai

.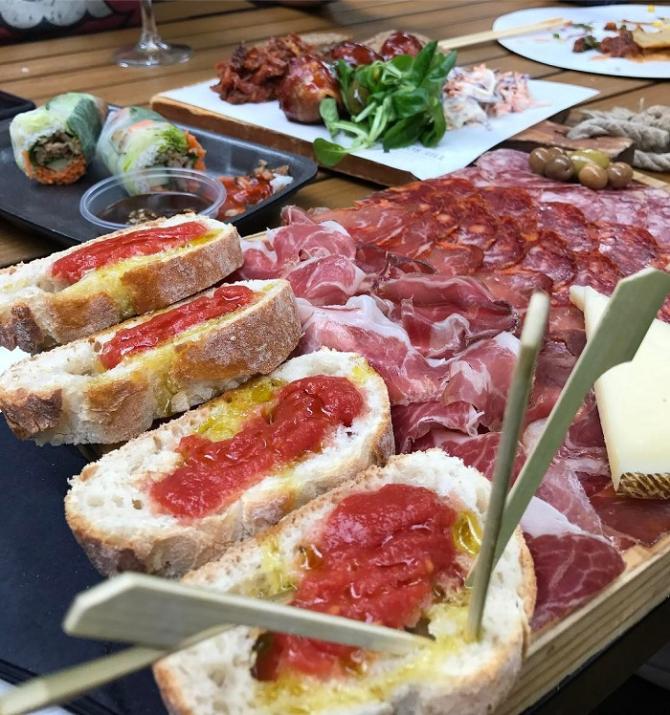 Rohan Joshi makes the most of his travels abroad. This was just one of the meals he had in Germany.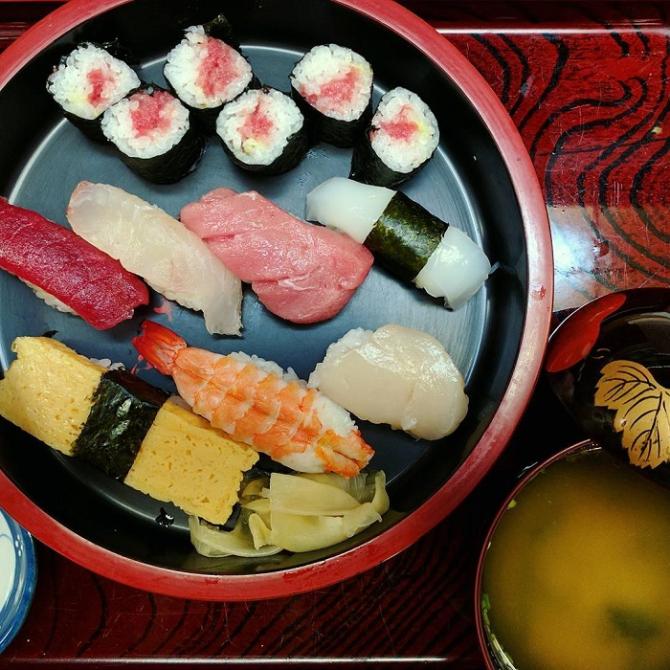 And this one was in Japan.
Good sushi, Rohan Joshi has admitted, is a weakness. 'I could eat it seven days a week,' he said in a separate post.
But nothing beats a meal made by mom.
Rohan Joshi wrote, 'This isn't food, this is home. This is my favourite meal in the world, this is my entire childhood and all its memories distilled into one perfect flavour riot. And man, did I need it today. @kdjoshi49

's epic kadhi, kobi, chutti daal, aam ras, dhokla and fresh hot chapaati (with ghee obvz). At the end of most meals, you're done. At the end of this one, I'm complete.'
Earlier in the series:
#FoodPorn with Serena Williams: Sweet temptation!
---
Are you a foodie too?
Follow this link to post the best of your food pics and we will publish them right here on Rediff.com!
Steps to upload pic on ZaraBol:
1. Click on 'Add Image' option on the left side of the #RediffFoodies page.
2. Upload an image from your computer/phone.
3. Write a small description for your image in the box above.
4. Hit post and see your image on ZaraBol.