We are inviting you, Dear Readers, to share your recipes of the dishes that were on Barack and Michelle Obama's plates.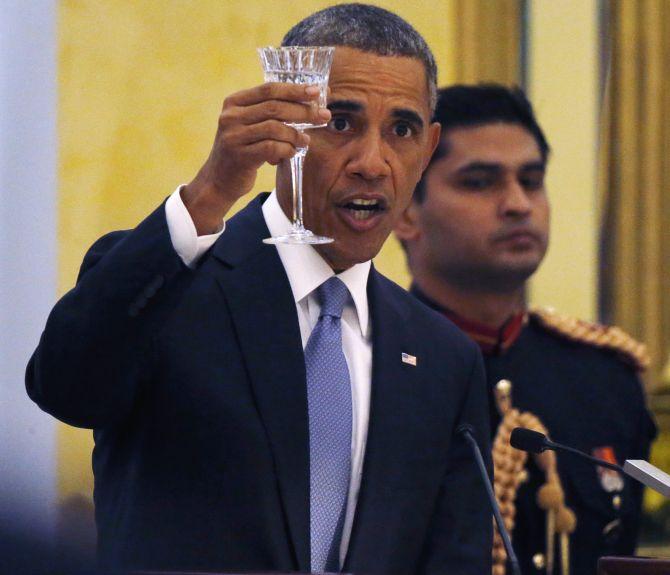 The Presidential banquet hosted for US President Barack Obama and First Lady Michelle Obama at Rashtrapati Bhavan on January 25 had the nation's high and mighty in attendance.
From Mustard Fish Curry and Gushtaba to Bedmi Aaloo and Date Steam Pudding, the menu featured both vegetarian and non vegetarian delicacies.
Here's the full menu: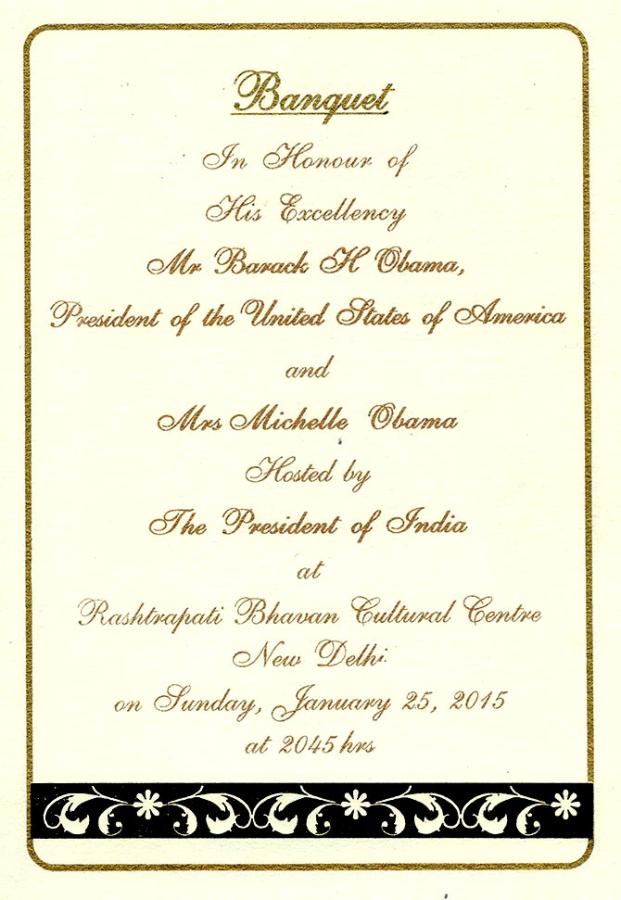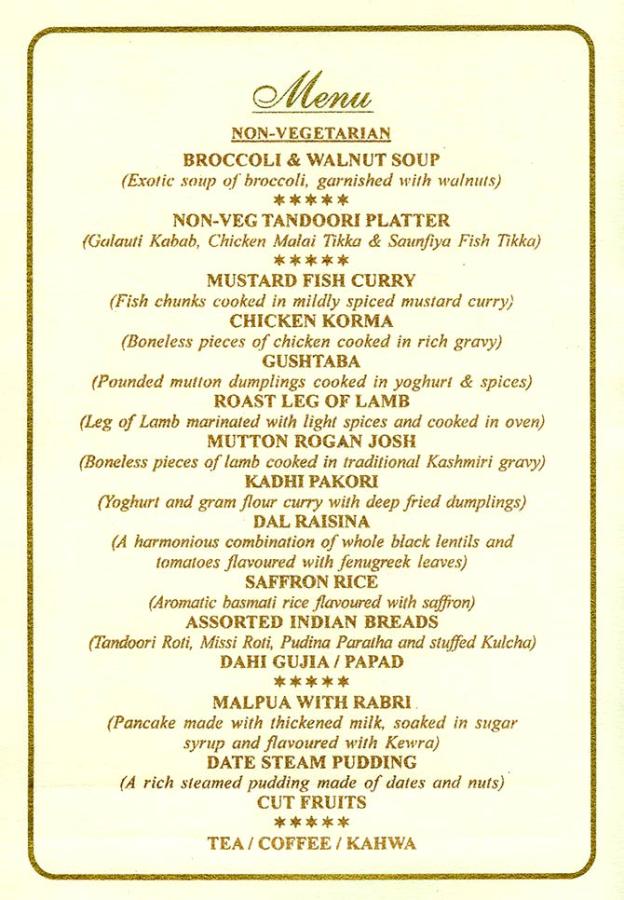 Tell us how you'd make Mutton Rogan Josh, Dal Raisina or any of the dishes listed above.
Please mail your recipes to getahead@rediff.co.in with the subject line 'Obama Recipes'.