We invited you, dear readers, to share your most memorable meal pictures with us.
This is what Shareen Robin sent; you can share your experience and food pics too!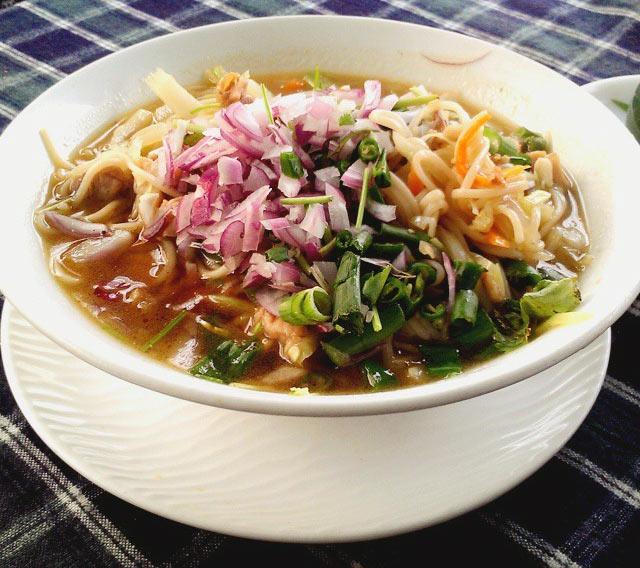 IMAGE: A bowl of Thukpa. Photograph: Kind Courtesy Shareen Robin
While travelling around south Sikkim, I kept asking our driver about the local cuisine. He advised me to try Thukpa -- a famous noodle soup.
"He took us to a small restaurant in Jhorthang, south Sikkhim.
"Without thinking twice, we ordered for two Thukpas. When the soup arrived, we were amazed by the amount of soup in the bowl. Along with the huge portion, the soup was utterly delicious. The meat added in the soup was perfectly cooked.
"This meal is special to me because I finally managed to eat something other than Maggie and momos.
"Also, after the beef ban in Maharashtra, this was the first meal that had beef. The soup cost us just Rs 85."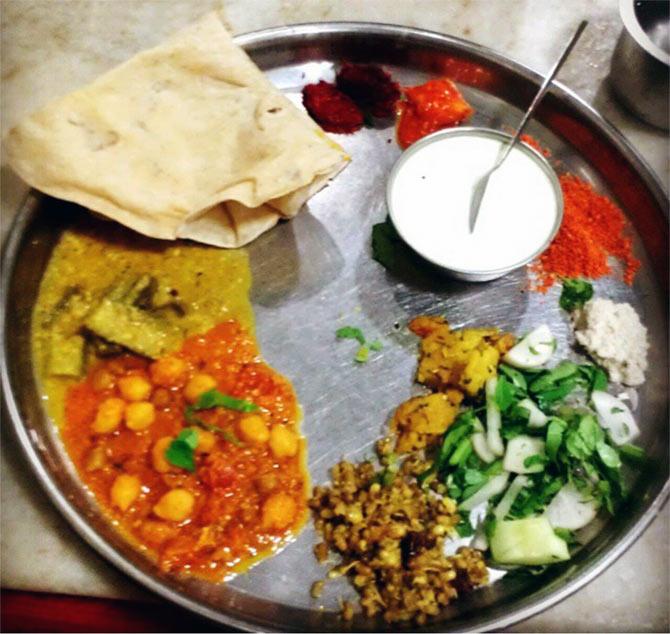 IMAGE: An authentic Dharwad thali. Photograph: Kind Courtesy Shareen Robin
Recalling another meal, which she had when travelling to Karnataka, Shareen Robin adds, "This is an authentic Dharwad thali I had at Hubli. It is one of the most delicious meals I have ever had.
"It was simple yet finger-licking. I had it at a bhojanalaya in Hubli near the ST bus stand.
"The thali had jolda roti, three sabzis, pickle and a lot of chutneys, along with a bowl of dahi (curd) to neutralise the spices."
ALSO SEE
'One of the best meals I had in my life'
Have a similar experience to share? Then write to us and tell us about your special meal -- it could be something you ate at a roadside dhaba or a meal you were introduced to during a trip -- if possible we would want to hear how it's prepared.
We are asking you, dear readers, to share memories of the most memorable meal you had, with a short description of the dishes and the place you had it from.
If you have pictures, send us those as well. Mail us at getahead@rediff.co.in (subject: Memorable meal) and we will feature the best entries on Rediff.com and India Abroad.
Don't forget to mention your NAME, AGE and the place where you LIVE.