Are you a fan of chocolate and coconut? Chef Manish Kusumwal from Keys Hotels has the perfect recipe for you.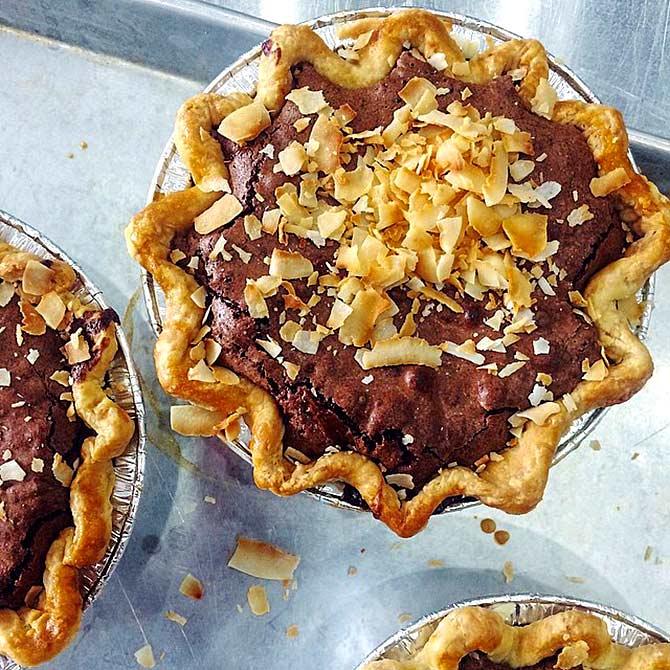 Chocolate Coconut Pie
Ingredients:
2 cups freshly grated coconut
1 ¼ cup (200 gm) dark chocolate
1 tbsp butter + butter to grease the pie pan
3 tbsp whole milk
¼ cup heavy cream
¼ tsp vanilla extract
Grated coconut or roasted slivered almonds for garnish (optional)
Sugar as per taste
Method:
Grease a removable pie pan with butter and set aside.
Heat a skillet over low flame. Add the butter and coconut. Mix well and saute for 3 to 4 minutes. Add milk and sugar to the coconut mixture. Stir constantly until the mixture thickens slightly. Add the vanilla extract. Mix well and remove from heat.
Spread the coconut mixture into the greased pie dish and spread evenly.
For the filling: Add chocolate and cream in a bowl and place over a pot of simmering water. When the chocolate melts, remove from heat and pour over the coconut mixture. Sprinkle slivered almonds and refrigerate for at least three hours or until it sets. Remove from pan, cut into triangles shape and serve.