A 120 kg cake, costing to $1 million, modelled like an Arab bride was revealed at the Dubai Bride show.
Celebrity designer turned caketress Debbie Wingham, who created the cake, reveals the details.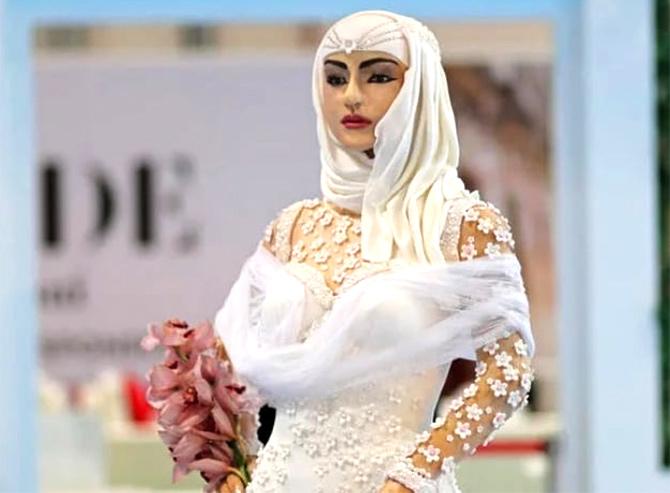 The million dollar cake shaped to look like an Arab bride was revealed at Dubai Bride Show.
"Ta dah! The big reveal! Introducing the million dollar bride!!!!! Inspired by arabian influence this was her in the beautiful @rafflesdubai where she was created,' Debbie wrote about her cake.
All photographs: Kind courtesy Debbie Wingham/Instagram
It's not the first time that Debbie Wingham has surprised the audience with her stunning cakes.
The mother of two, also known as 'world's most expensive designer' has a penchant for creating extra-ordinary cakes.
In fact, with a clientele that boasts of celebrities like pop singers Justin Bieber and Drake.
Recently, Debbie unveiled a massive 120 kg cake in the form of a bride at the Dubai Bride show held between February 7 and 10 at the Dubai World Trade Centre.
Here's how she did it.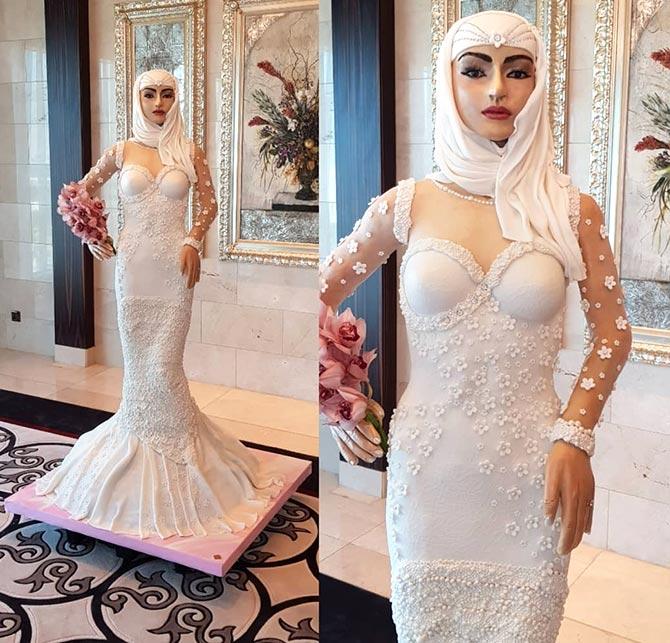 ''#OMG #cakeoftheday diamond encrusted #cake" Debbie Wingham posted.
The preparation began weeks ago, when Debbie sought inspiration from the looks of middle eastern brides.
She partnered with a team of chefs from Raffles, Dubai who helped her put the cake together.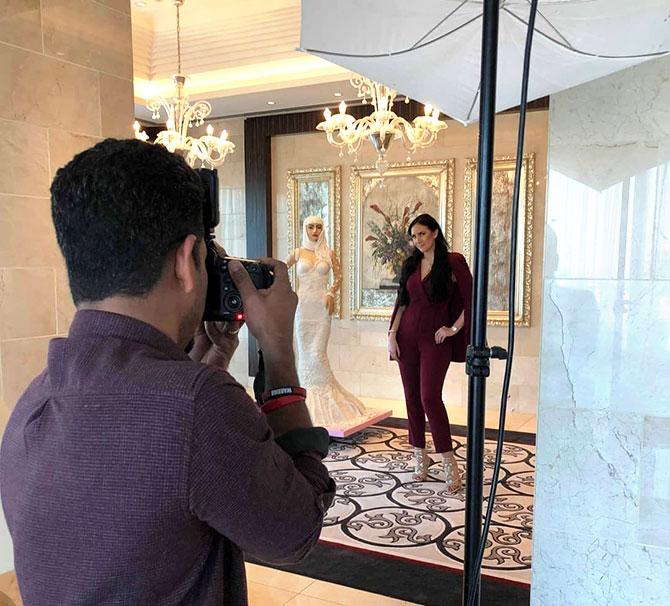 Debbie was quite thrilled about her latest creation. While sharing this photograph posing with her cake bride, she also reflected on her creative journey so far.
'Can you believe that #hellomagazine actually shot me, I remember when I use to assist a stylist on shoots for Hello but never in my wildest dreams did I envisage been the person featured! #humbled no more hashtags required!' Wingham, 35, wrote on Instagram.

In the build up to the show, Debbie kept dropping hints about her preparation.
"About 2,000 flowers have been applied to the cake and 1,000 edible pearls," she mentioned on Instagram.
In an interview to Khaleej Times, the designer revealed that the cake featured five white diamonds, each worth $200,000.
"The diamonds were actually sourced from one of my UAE-based clients who was only too happy to loan them to me," she told Khaleej Times.
"There's 50-kg of fondant and about 25-kg of chocolate has gone into the frosting and sculpting of the face, upper body, fingers and arms," Wingham added.
The cakes were pre-baked at Raffles, Dubai and later put together by Debbie.
She'd posted a video of the cake on Instagram and wrote: "You will see all details and every angle of the million dollar bride on this."
"She started her life in my head was constructed at the BEAUTIFUL @rafflesdubai and now lives at the sensational @thebrideshow I will miss her after Saturday, although she was an absolute diva and nightmare a lot of the time."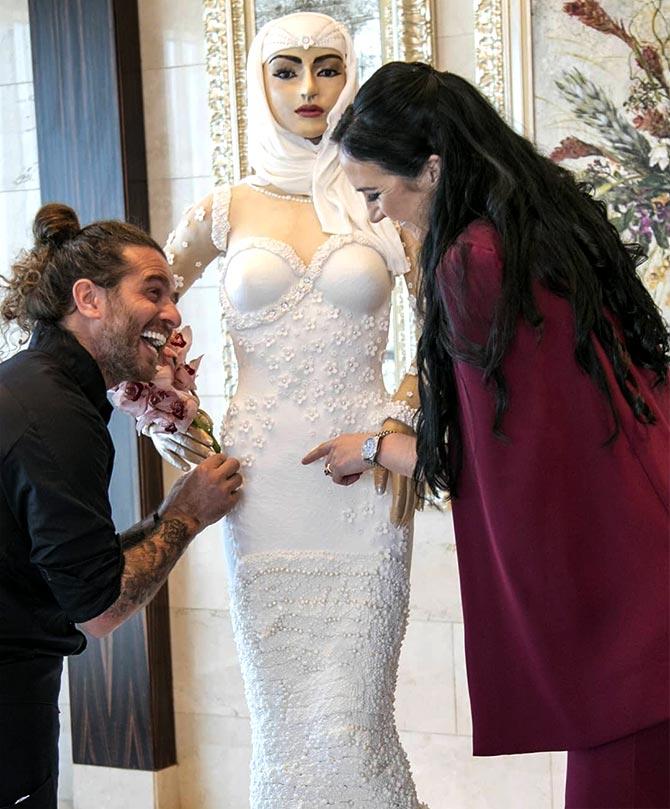 The chefs at Raffles Dubai helped Debbie execute the presentation and give final touches before it was unveiled at the Dubai Bridal show.
In the past, Debbie's made headlines for creating the world's most expensive cake, a black diamond dress, and a 11 million-pound shoes among others.
An artist's impression of the talented designer with her cake, shared by Debbie Wingham.