The latest obsession on Instagram is goth food.
Goth food has been trending since 2017.
Food critics hoped that it wouldn't make a comeback this year, but they have been sadly proved wrong.
Made with activated charcoal, it's being touted as the 'superfood' of 2018!
Be prepared for goth pizzas, cakes, chicken tikkas and more!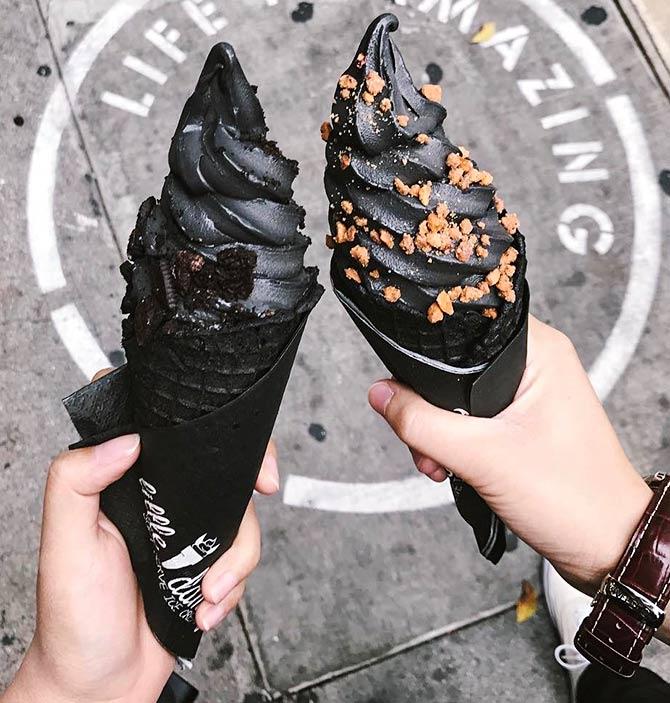 Photograph: @miguelikess/Instagram
Care for a black rose soft serve? Goth ice creams, which are a huge rage abroad, are well-known for their detoxifying benefits -- activated charcoal lends the black colour to the food.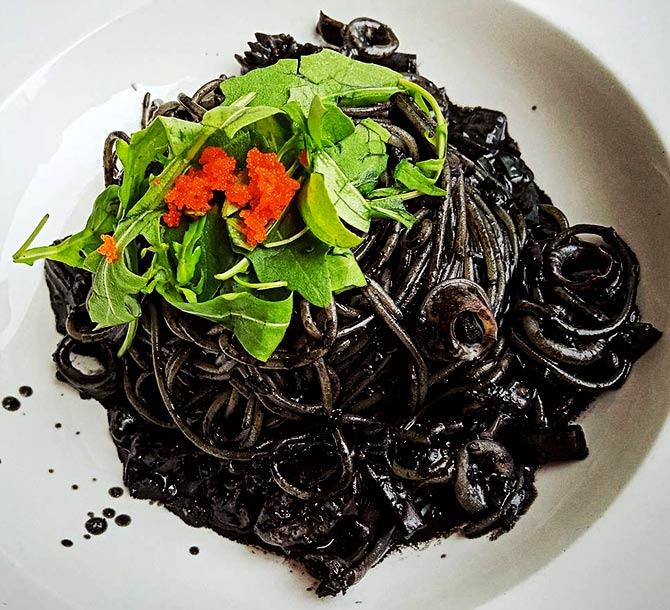 Photograph: @silwinaw/Instagram
This is what a black ink squid pasta looks like!
'First time tasting this dish. I like it! My sis said my lips were stained black and maybe I should wear black lipstick once in awhile Goth is in!' Instagram user Silwin Aw captioned this pix.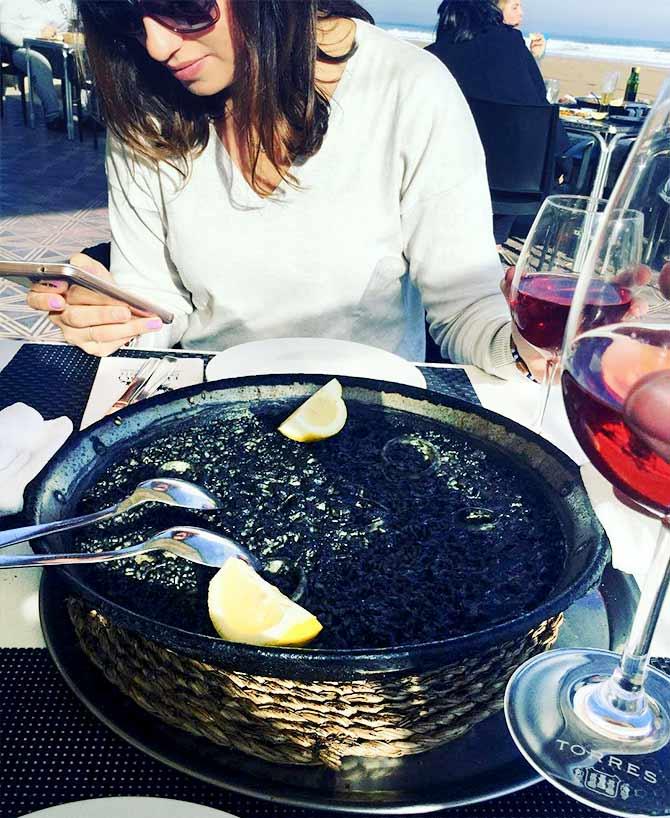 Photograph: @charltrip/Instagram
Black rice and wine by the beach in Valencia. Want to know what it tasted like? 'Yummy,' that's what Charl had to say after eating it :)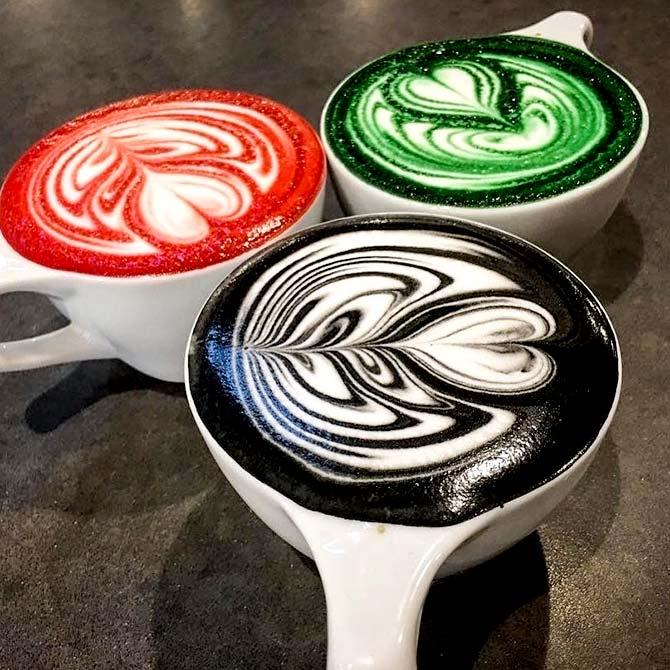 Photograph: @schizandu/Instagram
Charcoal latte is finding a place among the other popular lattes too!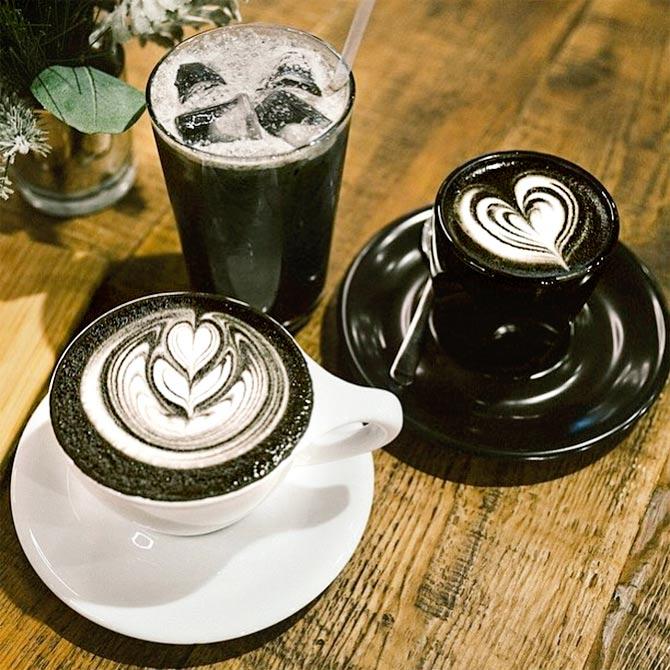 Photograph: @the.hub.coffee/Instagram
One gram of activated charcoal is usually added to these beverages to get the right taste.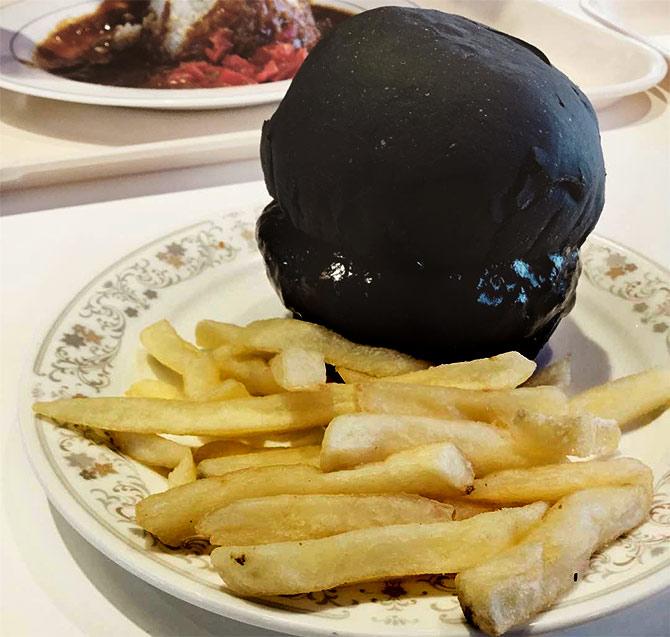 Photograph: @anchakachanchan/Instagram
Would you dare to take a bite of this goth burger?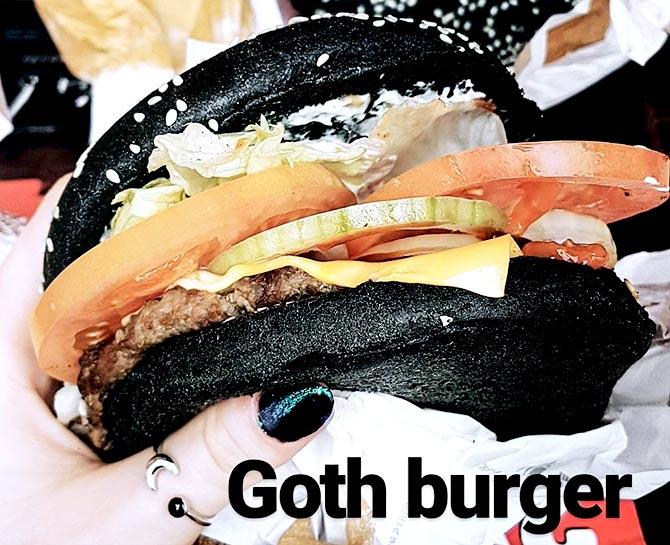 Photograph: @zuczekzsoczka/Instagram
Or this juicy burger with a generous filling of veggies, cheese and meat?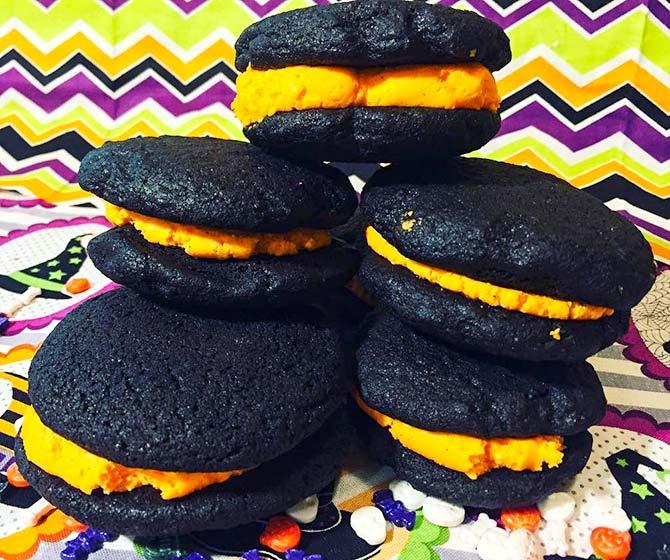 Photograph: @voodooragdoll/Instagram
How could we miss this pix of soft and spooky sandwich cookies with scary orange creme?