Get ready for Ganeshotsav with this simple sweet made using dry fruits.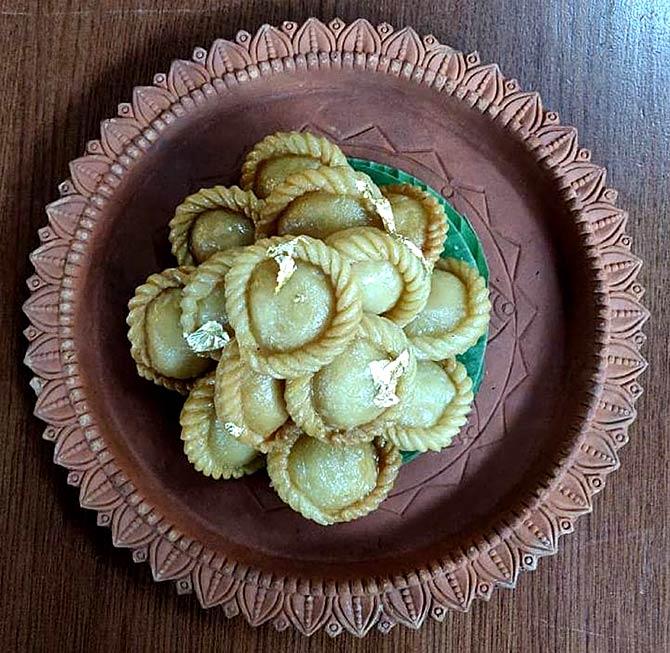 Recipe by Ashis Rout of Swissotel Kolkata.
Ingredients:
For the filling:
200 gm mawa
200 gm sugar
2 gm saffron
400 gm oil (for frying)
1 tbsp cardamom powder
For the dough:
124 gm refined flour
20 gm refined oil
200 ml water
Method:
For the filling:
Mix the ingredients properly. Keep aside in a separate pan.
For the dough:
In a bowl mix flour with water and oil to form a dough. Divide the dough into 15 to 20 gm balls. Place a ball in the center of your palm and put 24 gm of filling in the center. Use little water and seal it from the sides.
Take oil in a pan and heat it. Fry the chandrakalas for 7 to 8 minutes till golden in colour. Make a sugar syrup and dip the chandrakala in it.