Who can resist good food? Not us for sure!
In this series, we bring you the best of celebrity foodgasm moments.
Prepare to drool :)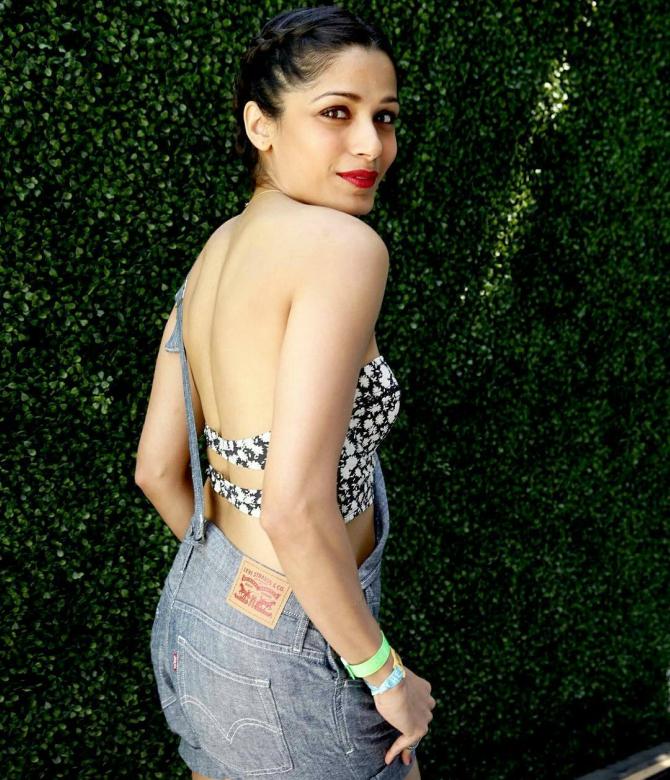 Photographs: @freidapinto/Instagram
Actor Freida Pinto has often talked about the food she loves to eat.
The Slumdog Millionaire star loves Italian cuisine, especially seafood risotto with porcini. And when travelling around the world, she misses the Manglorean food she grew up eating.
She also loves and misses Mumbai's street food, especially the vada pav.
But look through her Instagram posts and you will discover another favourite. Pinto clearly loves desserts and can't resist capturing photographs of her favourites.
Don't miss: When Freida Pinto fed the hungry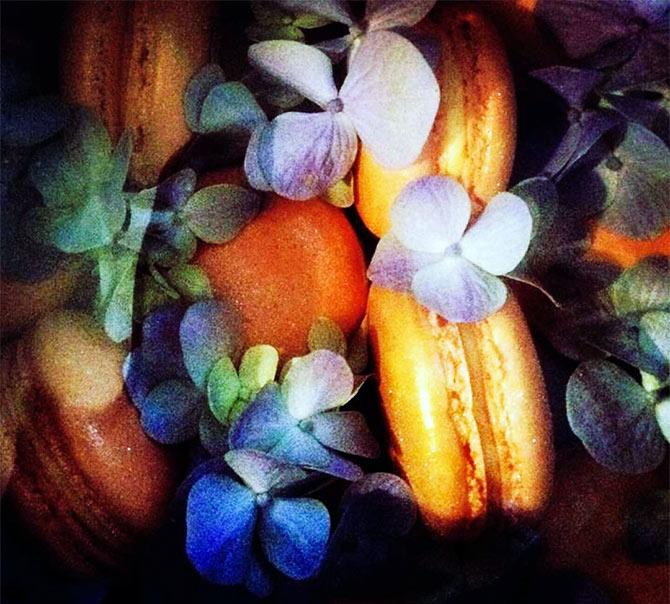 When tropical macaroons keep festivities going.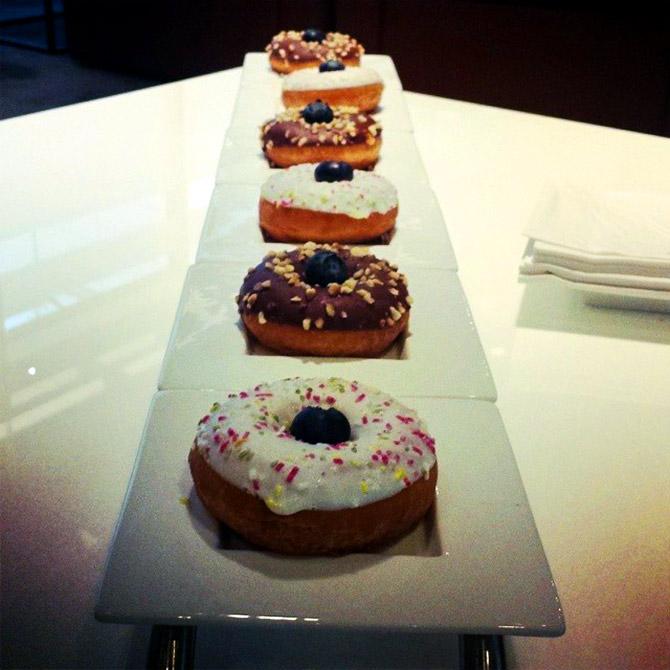 What '7 am in Munich' looks like.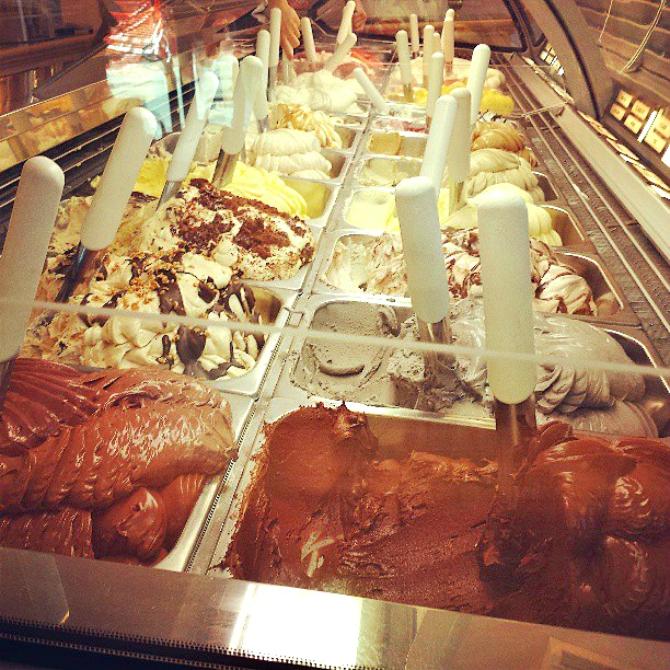 When in Florence 'one of each' gelato must be had.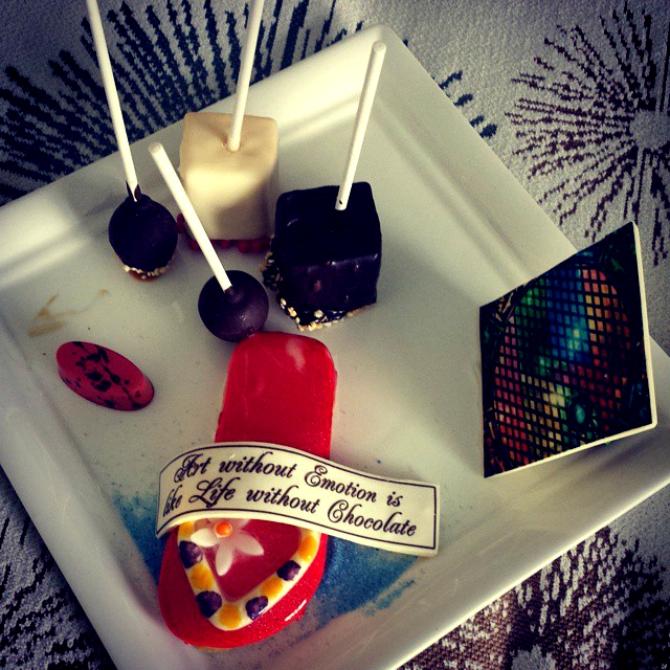 Sweet, sweet love from Art Basel in Miami.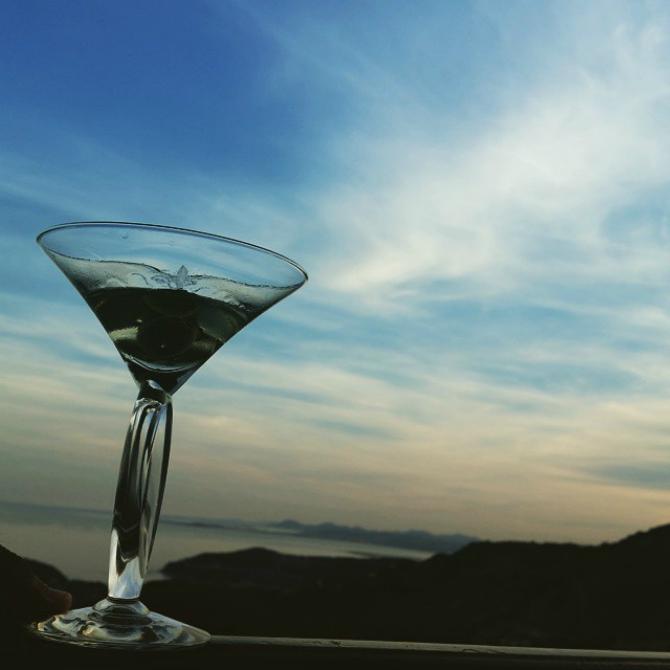 But sometimes a girl just needs a 'dirty evening' with a dirty vodka martini.

Earlier in the series
What's on Alia Bhatt's plate?
---
Follow this link to post the best of your food pics and we will publish them right here on Rediff.com!
Share your food pics along with a short description of the food and the place you clicked it. We'll feature the best ones right here on Rediff.com.

Disclaimer: The photographs featured in this series are, to the best of our knowledge, original entries submitted by readers.
Rediff.com does not assume any responsibility for their originality.
Steps to upload pic on ZaraBol:
1. Click on 'Add Image' option on the left side of the #RediffFoodies page.
2. Upload an image from your computer/phone.
3. Write a small description for your image in the box above.
4. Hit post and see your image on ZaraBol.