The daylong 'Yeh Dil Maange Momos' fest is on October 4 from noon to 9 pm, in Delhi.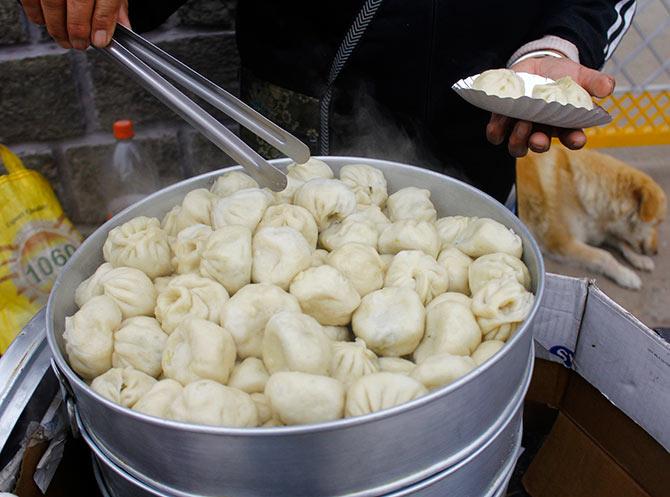 Momo lovers in Delhi have reason to cheer with the city gearing up to host a momo festival, which organisers claim is the first of its kind.
The festival is set to serve up a wide range of dumplings --- fried, tandoori, steamed, marinated in butter, Afghani and stuffed with fillings such as vodka, chocolate among others.
GoBuzzinga, a hyper local discovery startup which aims to engage with its community through a variety of events has organised the festival taking inspiration from the different varieties of momos available at Amar Colony, a local market in the city,
The daylong event 'Yeh Dil Maange Momos' is scheduled in Chanakyapuri on October 4 from noon till 9 pm.
"We are passionate about trying new things and are always discovering best things to do in the city through sourced recommendations and curated events. To engage with our community offline we organise events such that explore nooks and corners of vibrant Delhi," says Hunar Katoch, co-founder of GoBuzzinga.
Katoch says the unexplored varieties of momo of Amar Colony in Lajpat Nagar led them to curating a 'Momo Trail or Momo Walk' for their community but they received an "outstanding" response in just a couple of days.
"And then finally we thought of making it a bigger event for the entire city and so we changed the venue from Amar Colony to Chankyapuri," says Katoch.
The festival would attempt to get the best momos from the street vendors and restaurants who happen to be the partners of the organisers.
Beverages would also be served to the momo lovers and their evening would be spiced up with live music, live graffiti and live sessions of momo making for the crazy 'momo fanatics'.
Photograph: Hitesh Harisinghani
Also See
Click here for more interesting recipes and food features!
ALSO SEE
The best places to eat in Delhi
The best places to eat in Mumbai
© Copyright 2021 PTI. All rights reserved. Republication or redistribution of PTI content, including by framing or similar means, is expressly prohibited without the prior written consent.