Celebrate this festival season with traditional mithais.
We Indians are known for having a sweet tooth.
Eating 'something sweet' at the end of our meal is almost a ritual.
On festive occasions, the sweet craving meter just shoots up to unimaginable levels.
The number of popular Indian sweet dishes is never-ending.
Some of these mithais have even gone to become symbolic in the global food map.
From mouth-watering rasgullas to piping-hot jalebis, here's a list of 20 sweets an Indian can never say No to.
1. Rasgulla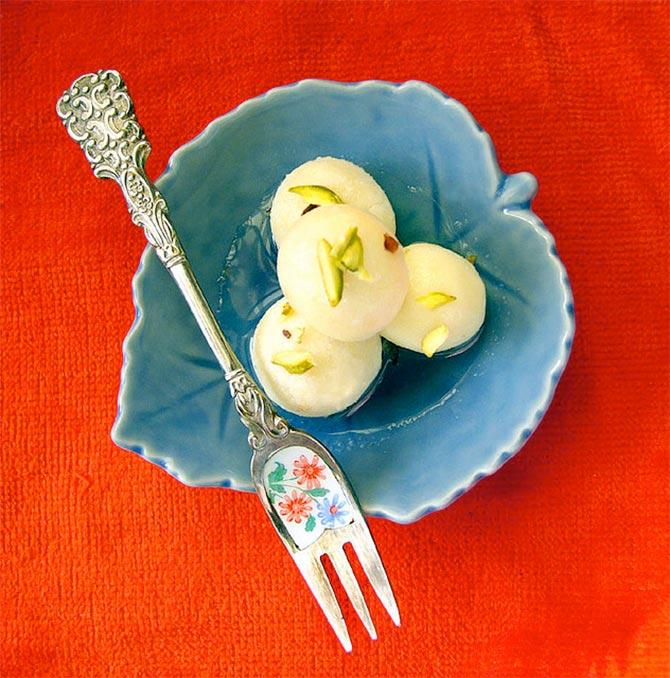 Kolkata's gift to mankind, the sheer sight of this white pearl of goodness dipped in a sweetened syrup is enough to set your sweet tooth on fire.
Photograph: Courtesy Chotda/Creative Commons
2. Payasam/Kheer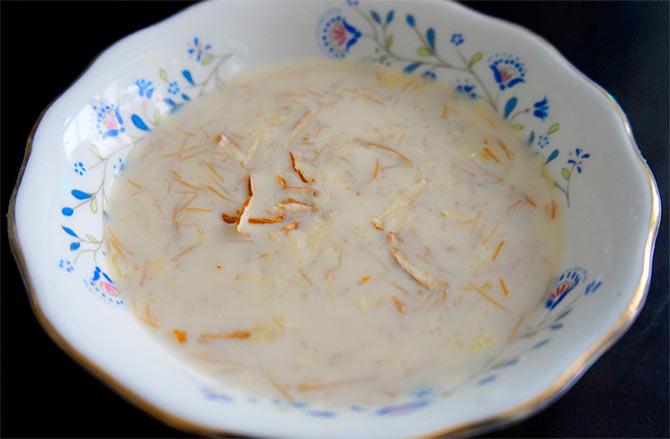 Oh! that delicious creamy milky mithai that transcends you into paradise.
A spoonful will never suffice.
Photograph: Courtesy Tahir Hashmi/Creative Commons
3. Gulab Jamun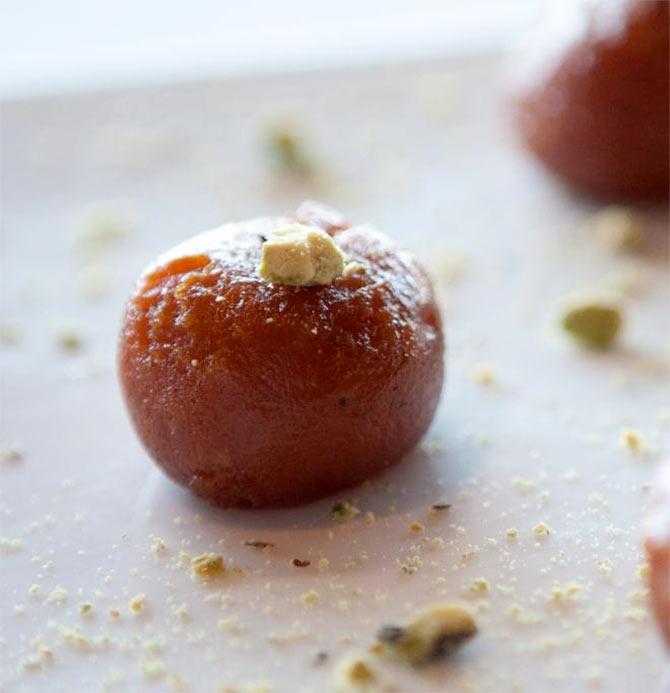 These deep fried soft balls of khoya dipped in divine sugar syrup is an instant hit among Indians.
Oh wait, no they have nothing to do with roses!
Photograph: Courtesy Aamer Javed/Creative Commons
4. Jalebi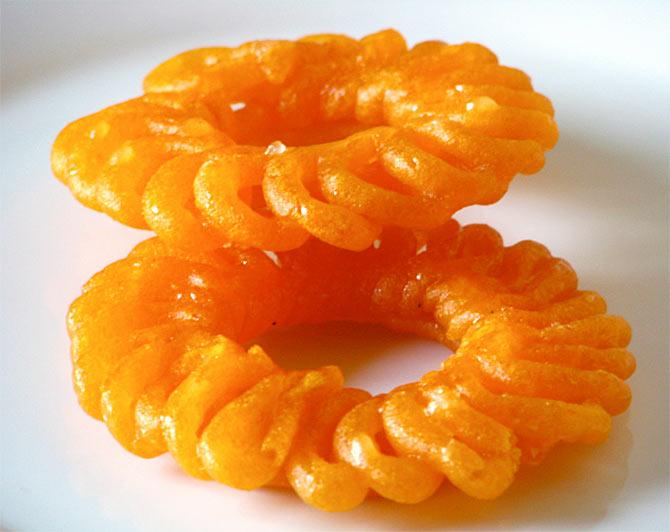 Sometimes served hot with rabri, these criss-crossed web of sweetness is an essential part of the traditional Gujarati breakfast.
Wow! What a way to start your day, right?
Photograph: Courtesy Kirti Poddar/Wikimedia Commons
5. Gajar ka Halwa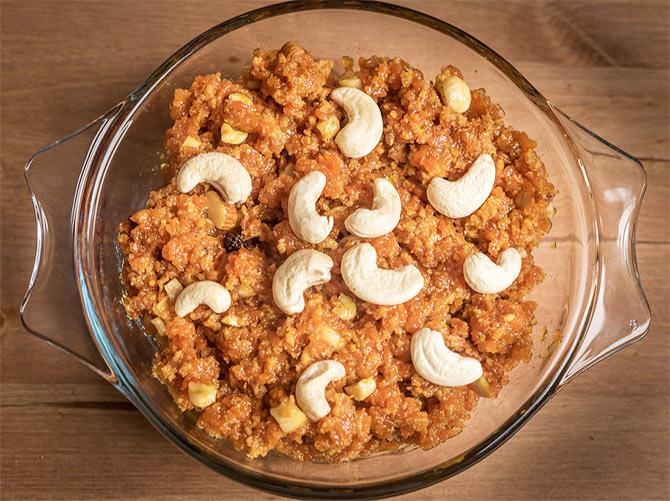 Miss home food?
Gajar Ka Halwa will surely top the list.
Made out of pure desi ghee, a hint of khoya brings that slight barfi-like texture to the dish.
Photograph: Courtesy Adnan Saulat/Creative Commons
6. Modak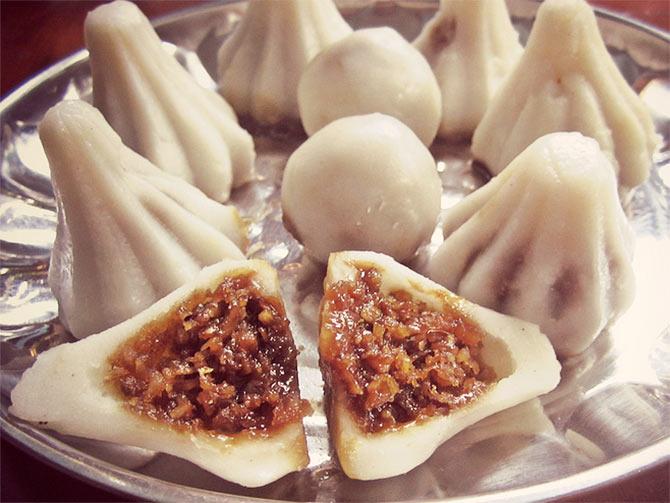 Ganesh Chaturthi or not, who cares? Modak is most welcomed anytime and every time.
Photograph: Courtesy Divya Kudua/Creative Commons
7. Laddu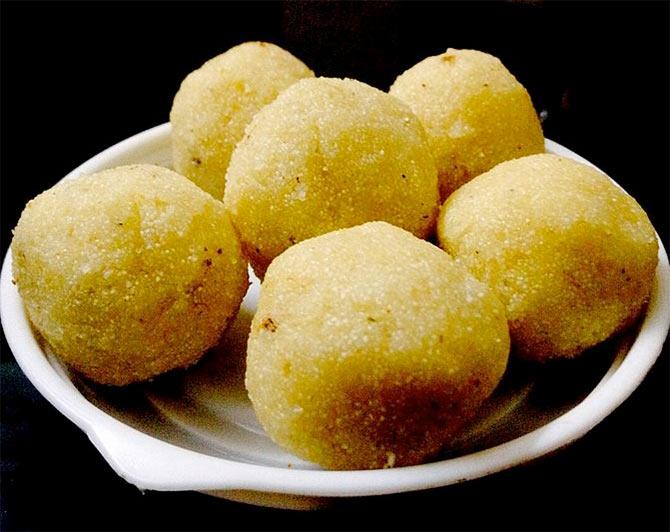 These round balls of sweetness is a must at every auspicious occasion.
What's more, they come in different types too.
Be it the boondi variety or the motichur one, just one ladoo would hardly do any harm, right?
Photograph: Courtesy Sreelakshmi Menon/Wikimedia Commons
8. Sandesh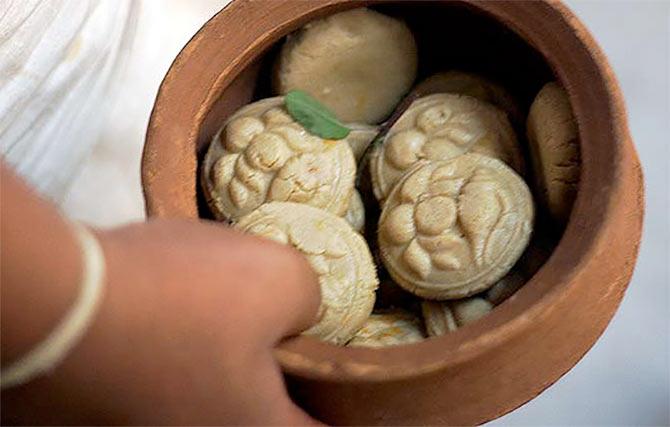 Another goodie from the land of sweets -- Bengal, the Sandesh is a divine milk cake that comes in different varieties like korapak (with jaggery), ice cream sandesh, mango sandesh etc.
Photograph: Vrindavan Lila/Creative Commons
9. Kaju Katli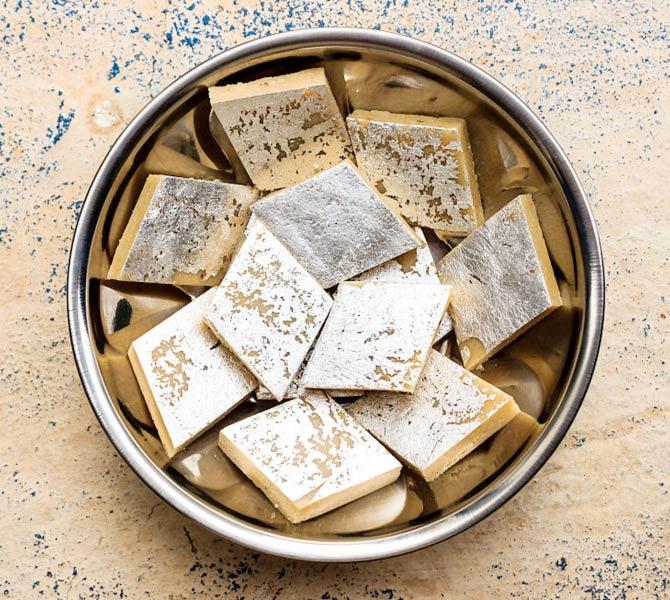 The sparkling diamond of the world of Indian sweets – the mouth-watering Kaju Katli is filled with the rich flavour of cashews.
A famous Marwari dish, you cannot stop at just one piece.
Photograph: Courtesy Jagisnowjughead/Wikimedia Commons
10. Barfi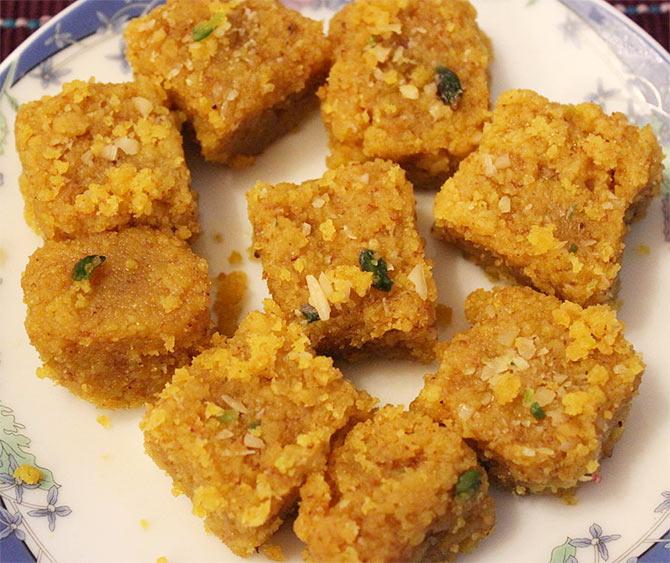 A simple, yet mind blowing sweet dish -- the humble barfi is a super hit in most parts of North India. Barfi, typically, comes in many varieties like Badaam Barfi, Chocolate Barfi, Mango Barfi etc.
Photograph: Courtesy Ravi Talvar/Wikimedia Commons
11. Peda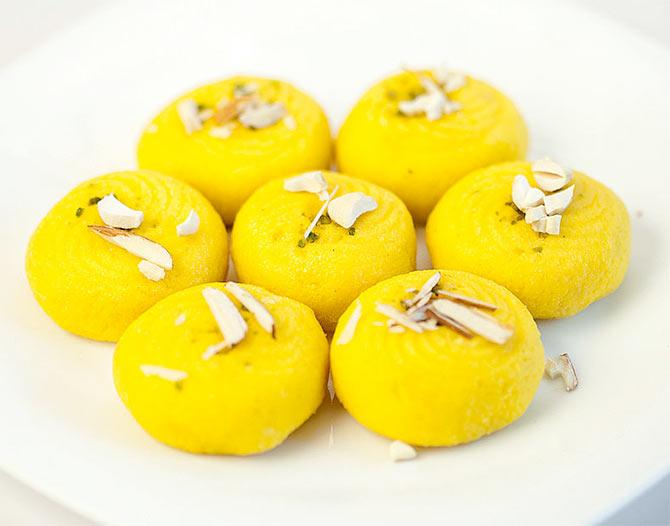 Usually kept as an offering to God for most poojas, Pedas are extremely sweet and are usually rolled out into small round balls.
Photograph: Courtesy Prashant Sahu/Wikimedia Commons
12. Mysore Pak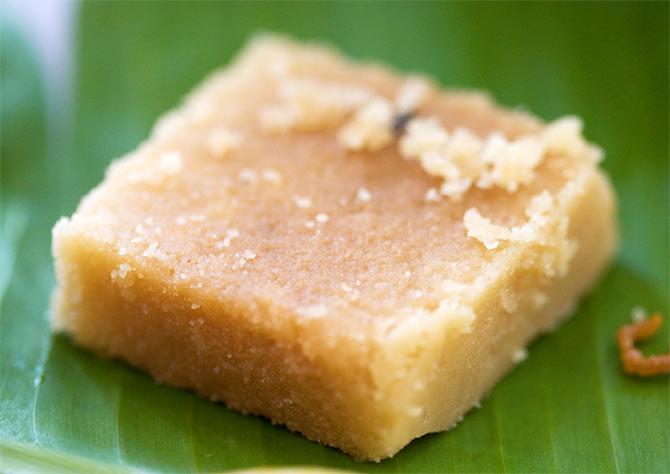 As the name suggests, this sweet hails from the royal city of Mysore.
Made out of gram flour and pure desi ghee, that melting moment of the sweet in your mouth is irresistible.
Photograph: Courtesy Charles Haynes/Creative Commons
13. Rasmalai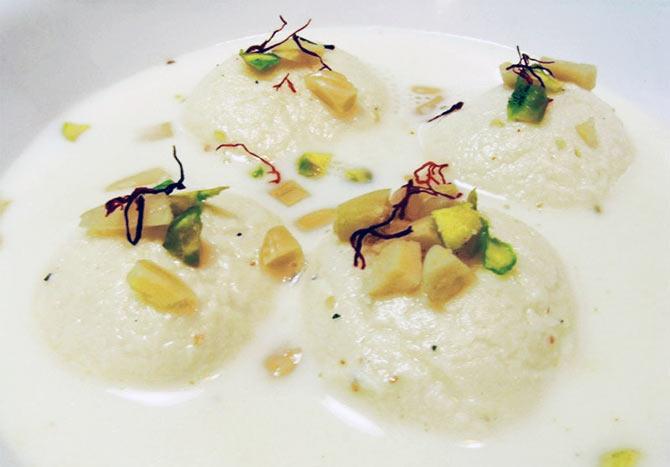 A popular sweet dish in the Northern belt, the creaminess and richness of Rasmalai makes it a must-eat Indian sweet dish.
Photograph: Courtesy Ramantalkin/Wikimedia Commons
14. Malpua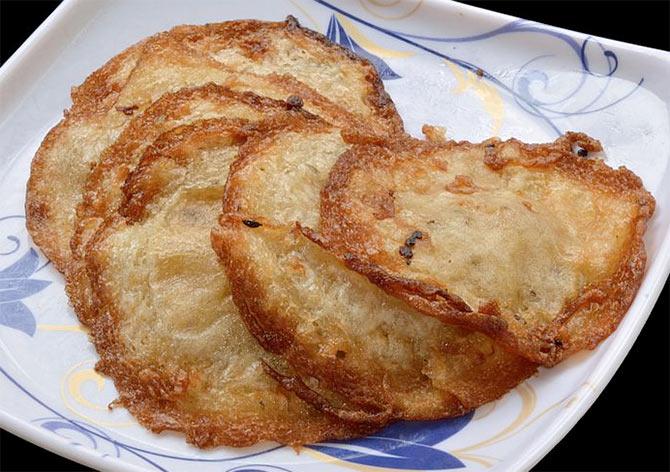 Deep fried pancakes soaked in sugar syrup, Malpua tastes best when served with Rabri.
Can it get any more sinful?
Photograph: Courtesy Biswarup Ganguli/Wikimedia Commons
15. Ghewar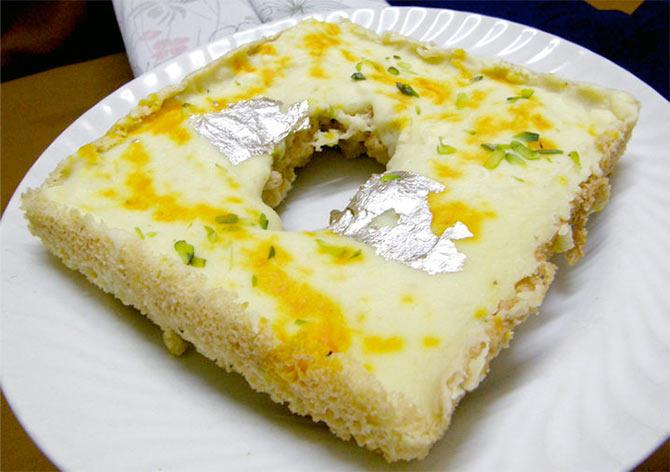 Planning a visit to Rajasthan anytime soon? Don't forget to gorge into a mouthful of Ghewar.
This Indian sweet is made out of khoya and is mostly prepared on special occasions across the state.
Photograph: Courtesy Payal Sharma/Wikimedia Commons
16. Phirni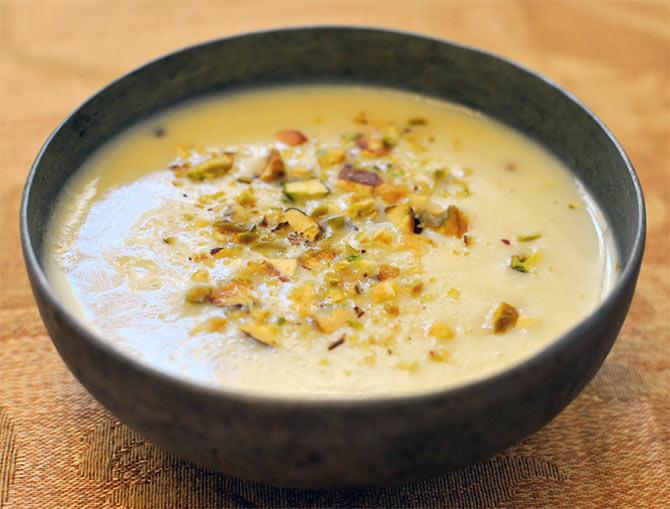 If you want to have the most delicious phirni of your life, then it's best to wait for the holy month of Ramadan or Eid.
This dish typically involves thickening milk and storing it in earth pots.
Photograph: Courtesy Jasleen Kaur/Creative Commons
17. Shrikhand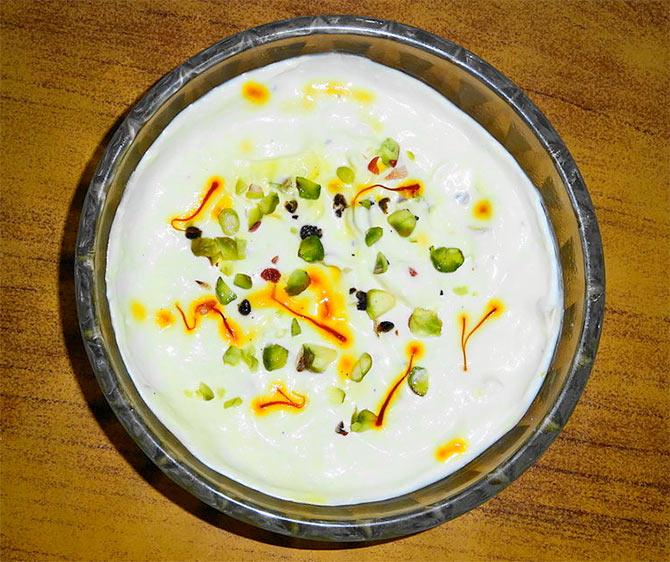 A popular Gujarati and Maharashtrian sweet dish, Shrikhand is made of strained yoghurt and has a hint of cardamom, saffron and other flavours.
Photograph: Courtesy Miansari66/Wikimedia Commons
18. Shahi Tukda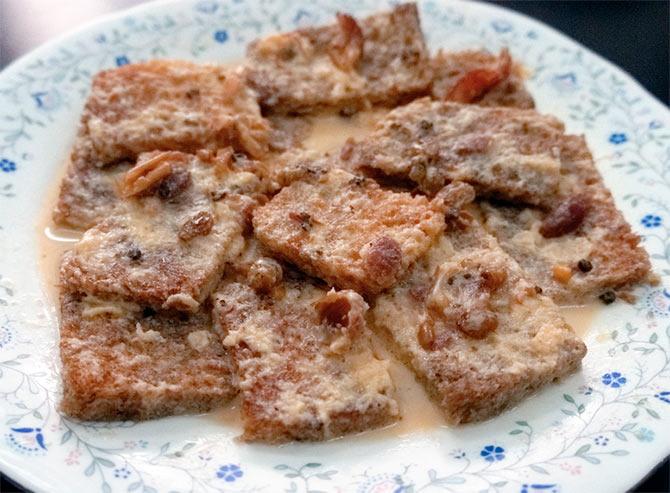 As the name suggests, this sweet dish is most definitely a royal treat to the taste buds.
The dish is simple and easy to prepare and is lightly flavoured with saffron and cardamom.
Photograph: Courtesy Tahir Hashmi/Creative Commons
19. Soan Papdi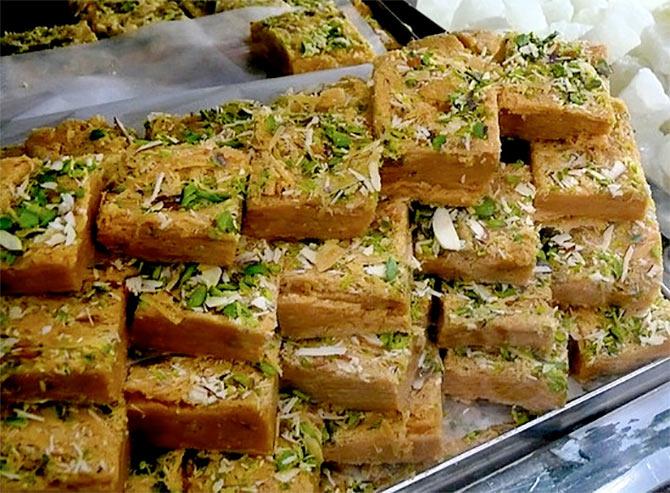 Originating from Gujarat, this flaky sweet is a hit among those people who prefer less of sugar in their sweets.
Photograph: Courtesy Georgia Popplewell/Creative Commons
20. Malai Kulfi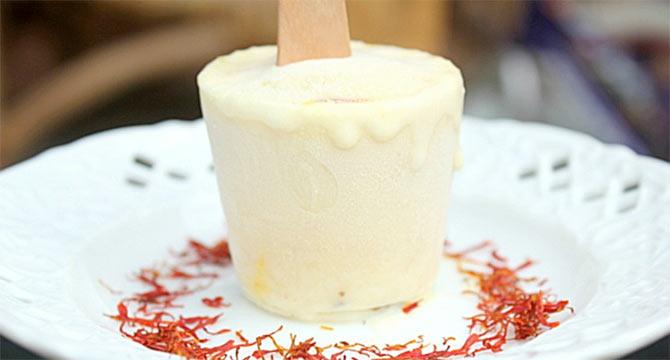 Last but not the least is Malai Kulfi.
Also known as Indian-style ice-cream, biting into these cool, nutty and creamy popsicles after a wholesome meal is surely satisfying.
Photograph: Courtesy S4's World/Creative Commons
ALSO SEE
In Jaipur for a day? Here's what to do!