Rediff reader Souvik Mukherjee sent us this recipe for Milk Cake.
Milk sweets are a must during Diwali.
Here's an easy-to-make Milk Cake recipe: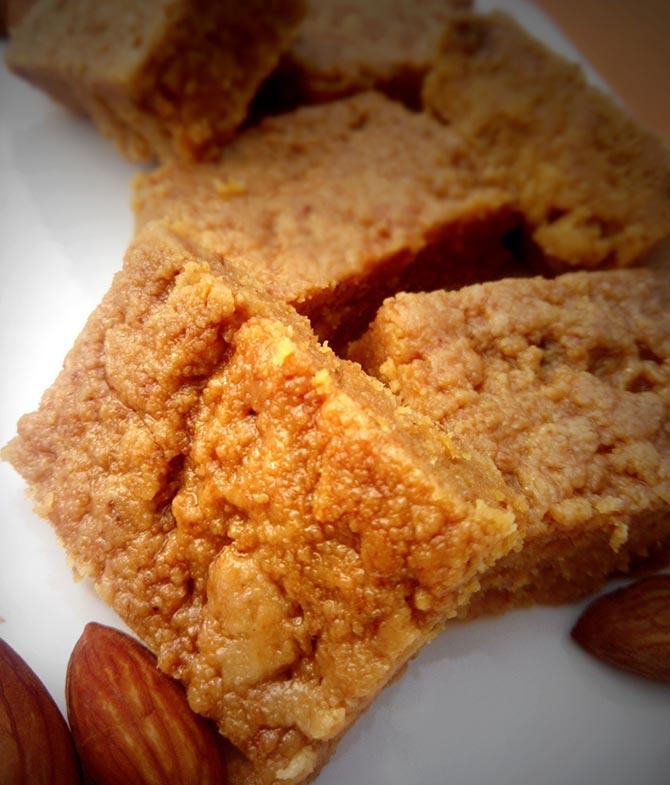 Ingredients
8 cups milk
150 gm sugar
2 tbsp ghee
2 tbsp liquid glucose (available in grocery stores)
1/2 tsp alum
Method
In a large, thick-bottomed, non-stick kadhai bring the milk to boil on high heat.
Add powered alum and sugar.
Cook by stirring continuously for about 90 minutes, or till milk becomes grainy and starts to thicken.
Add ghee and liquid glucose. Mix well.
Cook till the mixture begins to leave the sides of the kadhai.
Grease a tray or thali with ghee and pour the mixture into it. Cover and allow to cool for four to five hours.
Cut into rectangular pieces and serve.
Image Courtesy: Souvik Mukherjee
ALSO SEE
Click here for interesting food recipes and features!