US-based food blogger Smruti Shah tells us how to make Nankhatai in 30 minutes. Check out the recipe!
Nankhatai is a close eggless cousin of the American cookie. Traditionally made with soaked maida or semolina, this one is made in a jiffy using all-purpose flour. Takes under half an hour to make, and only five ingredients," says Smruti Shah.
Here's the recipe: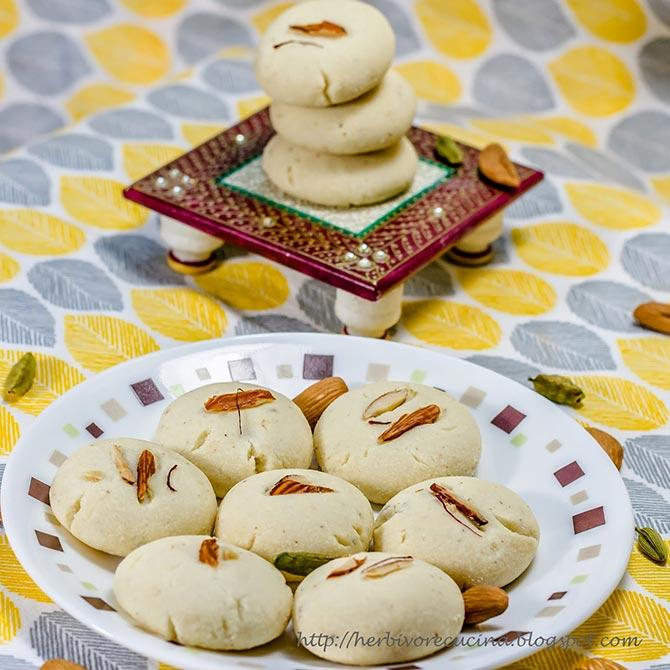 Makes: 12 pieces
Ingredients
1 cup all-purpose flour

3/4 cup powdered sugar

1/2 cup semi solid ghee (not liquid)

1 tsp cardamom powder

Few sliced almonds for garnish
Method
In a bowl, mix all-purpose flour and sugar.
Add cardamom powder and mix well.
Add ghee and knead to form a soft dough.
Divide the dough into 12 equal parts, and roll them each into balls.
On a greased baking tray, place the balls and flatten it a little retaining its round shape.
Add sliced almonds on each one of them. You may also add saffron strands if desired.
Preheat oven to 300 F and bake for 15 to 18 minutes.
Remove tray from the oven, cool the cookies and store in an air tight container.
Image courtesy: herbivorecucina.blogspot.in
ALSO SEE