Indulge yourself with these delicious dessert recipes shared by Gopal Jha, Executive Chef, Novotel Mumbai.
Quinoa Phirni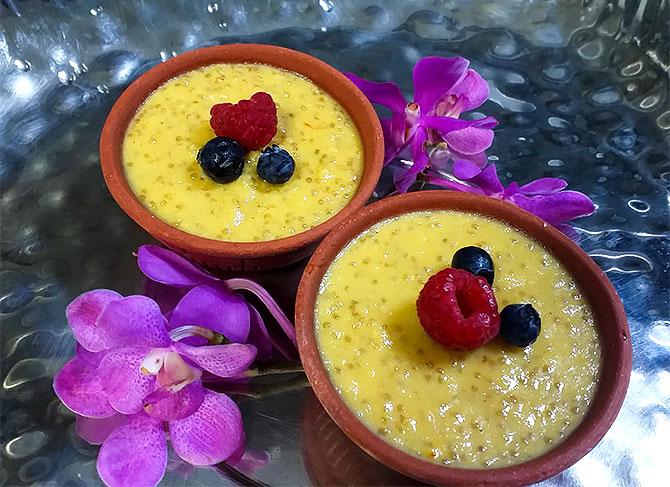 Ingredients:
1 cup quinoa
1 cup hot water
¼ cup dates
1 tsp cardamom powder
2 cups skimmed milk
1 cup almond powder
½ tbsp ghee
¼ tsp saffron strands
Sliver almonds and pistachio
5-6 blueberries
Method:
Heat ghee on a sauce pan. Once the ghee become warm, add quinoa. Roast the quinoa till it become light brown. Add one cup hot water and bring it to a boil.
Once the water is reduced to half, add 2 cups of hot milk in it. Add saffron strands.
Let the quinoa and milk mixture come to boil, reduce the flame and let it simmer for 7 to 8 minutes till perfectly cooked.
Add dates, almond powder and cardamom powder. Stir well and cook.
Garnish with nuts and blueberries, and serve hot or cold.
---
Multigrain Laddoos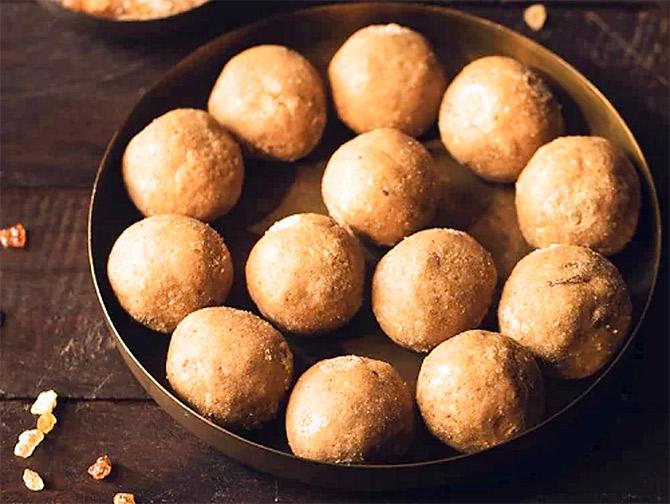 Ingredients:
2 cups multigrain flour
¼ cup jaggery
1 tbsp desi ghee
2 pcs cardamom
4 pcs roasted almond
Method:
Heat the ghee, fry the multigrain flour till it gets golden brown. Set aside to cool.
Melt the jaggery in ¼ cup water. Once the jaggery melts, add the roasted multigrain flour and cardamoms. There should be no lumps. Add the nuts.
Grease your hand with ghee and make laddoos when the mixture is warm. Rest till cool.
---
Apple Basundi
Ingredients:
500 ml milk
7 strands of saffron
¼ tsp cardamom powder
1 cup freshly grated apple
1 tsp chia seeds
5 gm jaggery
½ tsp lime juice
2 pcs almond
Method
Bring the milk to boil. Reduce the heat and cook it on lower flame for 1 hour.
Melt the jaggery and cook the milk again for 25 min, till it thickens like rabdi.
Add cardamom power and cooked the grated apple and chia seeds in the thicken milk. Garnish and serve chilled.