Sonal Gupta shares this totally gluten free recipe made from brown rice flour and urad dal flour.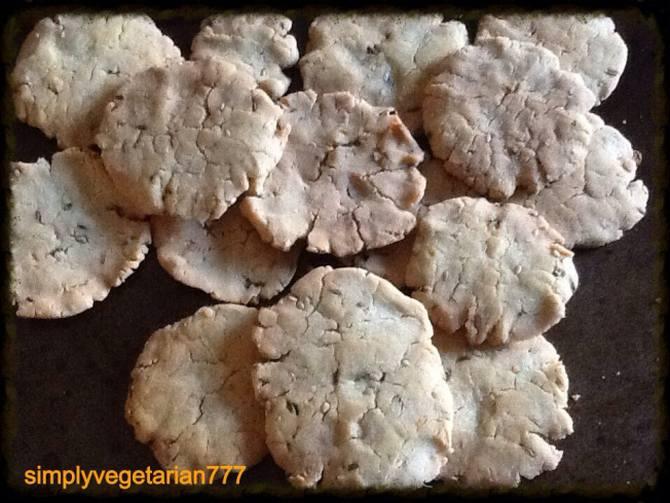 Make it at home and enjoy some guilt free snack, she says. "I did use butter, but you may substitute it with sour cream if you want," she adds :-).
Ingredients:
Rice flour: 1 cup (I used brown rice flour)
Urad dal flour: 1 tbsp
Low fat butter: 2 tbsp
Salt to taste
Sugar: 1/2 tsp
Ginger: 1/2 tsp freshly minced or grated
Garlic: 1/2 tsp freshly minced or grated
Green chilli: 1 small minced
Cumin seeds: 1/2 tsp
White sesame seeds: 1/2 tsp
Water: 2-3 tbsp
Method:
Pre-heat oven at 375 degree Fahrenheit and grease a baking tray.
Mix all the above ingredients with butter. Don't add water yet. Work with hands and mix well till it becomes crumbly. Now add 1 tbsp water at a time to make a semi soft dough.
Pinch a small portion of dough and flatten in hands in circles.
Place it in baking tray. Finish the dough like wise making more snackies (isn't this a cool name?). It should be 1/8″ to 1/4″ in thickness. Don't make them too thick.
Put it in the oven and bake them for 25-30 minutes till they become pinkish golden on both sides. Flip them half way and rotate the tray from front to back for even baking.
The crispy, spicy and flavourful rice Snackies are ready o be served.
ALSO SEE