Craving for cake? This delightful recipe from Mumbai food blogger Sangita Agrawal is meant for you.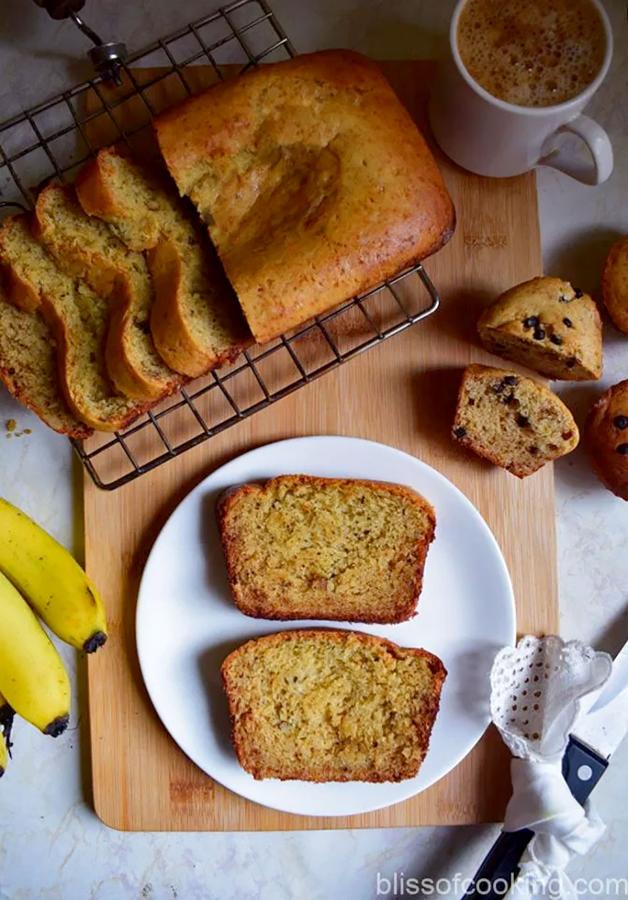 Banana Cake
Ingredients
1 cup mashed bananas, use 2-3 over-ripe bananas
1 cup maida or all-purpose flour
3/4 cup milk powder
3/4 cup powdered or icing sugar
3/4 cup cream
3/4 tsp baking soda
1/4 tsp baking soda
1/4 tsp cinnamon powder
2 tbsp walnuts, chopped
1/2 tsp vanilla essence
Butter for greasing loaf pan
Method
Pre-heat the oven to 180°C.
In a food processor beat all the ingredients for 4-5 minutes on medium speed.
Pause from time to time to scrape the dough off the sides of the processor jar/bowl, so the batter is uniform.
The batter should be light and fluffy, but not like whipped cream.
Take care not to over-whip it.
Pour the batter into a greased rectangular 9-inch loaf pan.
A square or round pan will work as well.
Bake for 40-45 minutes.
Check the cake by inserting a toothpick. If it comes out clean, take the cake out of the oven.
Serve warm or at room temperature. Optionally, can serve with freshly cut bananas or whipped cream.
Sangita Agrawal lives in Mumbai and publishes the food blog Bliss of Cooking.