In need of some inspiration for your Christmas party? Executive Chef Sheriyar Rustom Dotivala of The Resort, Mumbai has curated the perfect cocktail recipes for you!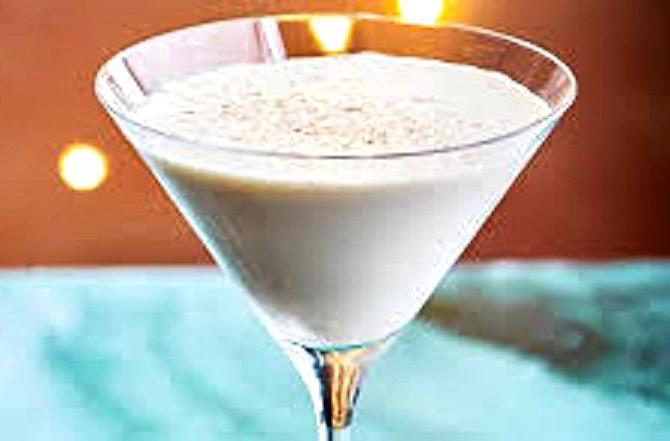 Christmas Godfather
Ingredients:
100 ml Scotch whisky
50 ml Amaretto
100 ml double cream
A couple of pinches of ground nutmeg
Method:
Put ice into a cocktail shaker, followed by the Scotch, Amaretto and cream. Shake well and strain into chilled martini or coupe glasses. Finish by sprinkling over a little nutmeg before serving.
---
Negroni Sbagliato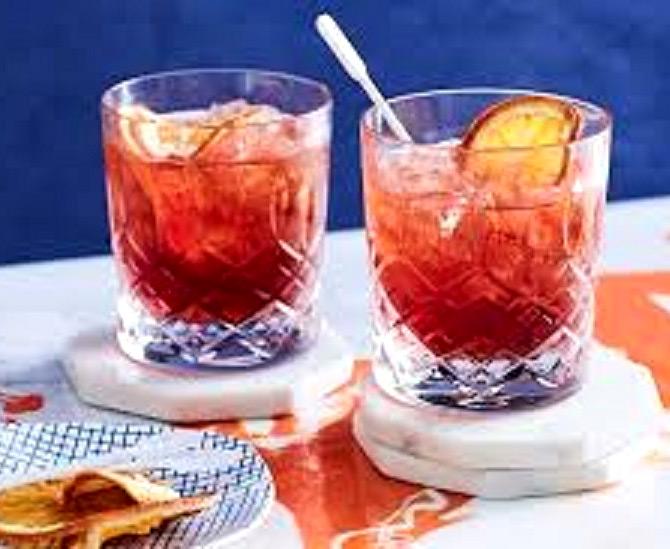 Ingredients:
25 ml Campari
25 ml Sweet Vermouth
25 ml Prosecco
1 slice orange, to serve
Method:
Put the Campari and Vermouth into a glass and fill with ice. Top with Prosecco, gently stir to mix and serve with an orange slice.
---
Rhubarb and Ginger Negroni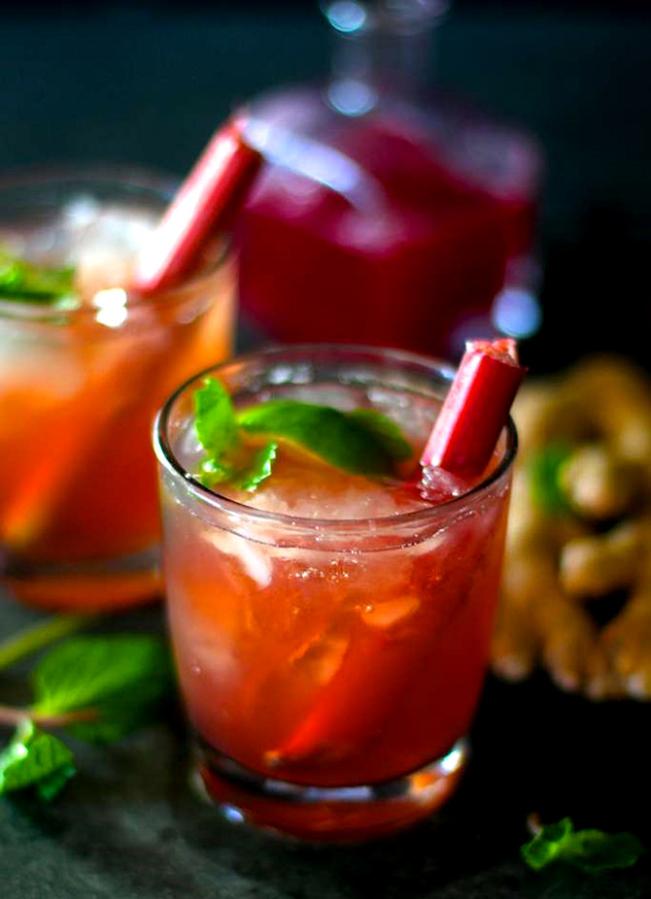 Ingredients:
40 ml Botanist gin
20 ml Martini Rosso
20 ml Campari
1 tsp Rhubarb and ginger jam
Orange zest or candied ginger to serve
Method:
Stir all ingredients over ice in a rocks glass. Garnish with orange peel and ginger candy on a cocktail stick.
---
The Olive Christmas Cocktail
Ingredients:
225 ml Blanco tequila
100 ml blood orange Cointreau
75 ml whisky (a peaty one such as Laphroaig is good)
100 ml bottlegreen pomegranate and elderflower cordial
1 cinnamon stick
2-3 whole cloves
1 ribbon orange peel
Method:
Pour all the liquids into the bottle, put on the lid and shake gently to mix.
Add the cinnamon stick, cloves and orange peel to the bottle, then seal and leave to infuse for up to one week. Serve over ice.