These recipes will make your self-isolation period fun.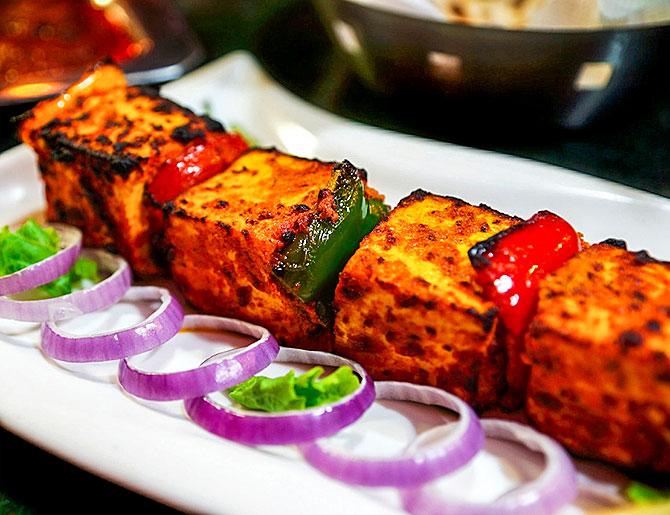 Paneer Satay (recipe by Ashish Joshi, Executive Chef, Jaypee Siddhar)
Ingredients:
200 gm paneer (you can also use tofu)
2 tbsp thai red curry paste
6 tbsp coconut milk
2 fresh red chilli
30 ml oil
1 lemon grass
2 lemon leaf
1 small galangal (thai ginger)
5 gm coriander
1 lemon
Salt to taste
For the peanut sauce:
1 cup coconut milk

¼ cup

peanut
1 tbsp red curry paste
2-3 lemon leaf
5 gm coriander
2 gm galangal
2-3 fresh red chilli
Salt to taste
Method:
Mix all the ingredients together in a bowl except for the paneer/tofu. Cut the paneer/tofu into ½ inch thick finger shape and add into the bowl. Mix well. Check for seasoning and let it marinate for an hour.
Put the marinated fingers on individual stay sticks or a long toothpick. Cook on a grill and baste with oil. When cooked remove from grill and serve hot on a sizzling plate along with peanut sauce.
For the peanut sauce:
Blend the above ingredients together till smooth. Heat the pan and put oil. Add the paste into it and reduce till it is a thick coating consistency.
---
Vegetable, sprouts and oats cutlet (recipe by Chef de cusine Anuj Mathur, Paatra, Jaypee Greens Golf and Spa Resorts)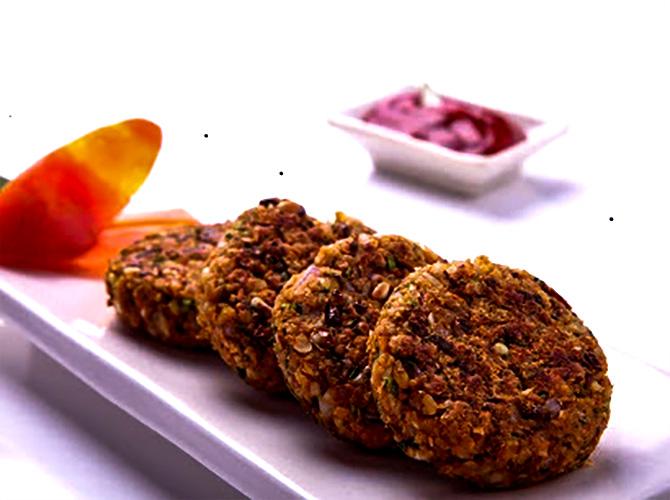 Ingredients:
200 gm chopped carrots
20 gm chopped beans
20 gm green peas, crushed
100 gm homegrown sprouts
30 gm cottage cheese, grated
40 gm oats powder
5 gm cumin
5 gm ginger, chopped
5 gm green chill, chopped
Salt as required
Hing as required
20 ml peanut oil
Fresh coriander, chopped
Method:
In a pan put peanut oil. Add cumin, ginger, green chillies, hing and saute well. Add carrot, beans, peas and saute well till tender. Add turmeric and saute. Remove from flame and cool.
Mix together cottage cheese, oats powder, salt and chopped coriander. Divide in small portions as desired and give shape. Dst with oats powder.
In a frying pan shallow fry cutlets with peanut oil till golden brown and crispy on both sides. Serve with mint chutney and tomato ketchup.