You will be amazed at how much a small amount invested on a monthly basis can grow, over time, given the power of compounding, says Harshad Chetanwala, co-founder MyWealthGrowth.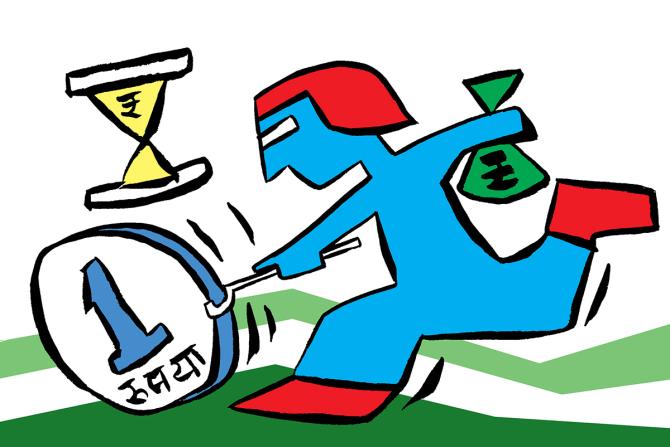 The Budget presented on February 1 by our finance minister Nirmala Sitharaman was a landmark one in many ways.
The most important aspects being:
Much needed focus on healthcare and infrastructure.
Focus on disinvestment of PSUs like BPCL, Air India etc.
Monetisation of PSUs
No change to the tax regime, thereby providing some relief to common man.
The markets have greeted this news by soaring to new heights after the budget.
This Budget, with its focus on healthcare infrastructure and divestment reminds us of a similar landmark Budget of 1991 when the liberalisation of the Indian economy was announced.
Budgets like these often take the markets to the next level and the allure to start investing in stocks proves irresistible for investors.
However, before taking the plunge into investing in stock markets, here are a few pointers for new and young investors to remember:
1. Reality Check
With double digit growth, the markets have breached historic highs making it almost impossible to resist for investors wanting to grow their wealth.
You must remember here that markets can be volatile too and can easily fall as easily as they go up.
If you are prepared to enjoy the rise, you have to prepare yourself for the fall too.
Therefore, it is very important for you to know yourself, your financial status and most importantly your risk appetite if you want to invest in equities.
2. Take interest in educating yourself
Instead of relying on others for advice, take charge and read a few basic books on personal finance.
Books written by gurus like Warren Buffet, Benjamin Graham etc. are simple and easy to understand and provide you guidelines that you can use for your financial life.
Once you are armed with personal finance knowledge, don't let anyone catch you off guard -- be it the friendly neighbour with that unbeatable stock tip or friends who want you to go out and blow tons of money with them every weekend.
Understanding how money works is the first step toward making your money work for you.
3. First build that Contingency Fund
It is best advised to lock yourself up in a room and very seriously put down your monthly expenses, from the largest to the smallest one.
Once you have that number, multiply it by 6 -- that number should be the amount of your contingency fund that you invest in a very safe place like a Liquid Fund or even a Savings Bank Account.
This needs to be your very first investment. Forays into the stock market should happen after you have built up this fund.
4. Stay focused on your goals irrespective of the market
There are many factors that lead to the markets hitting new highs, like a recent Budget announcement.
Similarly, there are also many factors like the outbreak of a global pandemic that can bring world markets to its knees.
We all have seen both the scenarios in less than a year.
As investors we need to stay invested through the highs and lows and not be swayed with the volatility of the market.
The best way to do this is through an SIP in mutual funds -- invest in a fund as per your risk profile and stay invested through the highs and lows of the market and let compounding do its work.
5. Think long term and make the most out of power of compounding
Planning for some financial goals even though it may seem light years away is a must.
Sometimes it is good to start saving for some of those long term goal from today.
You can take a step by step approach by investing gradually and then adopt the famous ad slogan approach of 'Fill it. Shut it. Forget it.'
Basically, keep investing that amount every month and do not think of redeeming or touching that amount till you reach your goal.
Yes, you should do a periodical review every 6 months to see how you have progressed.
You will be amazed at how much a small amount invested on a monthly basis can grow, over time, given the power of compounding.
The annual Budget has set the tone for the next 3 to 4 years in terms of government spending, divestment and the tax regime -- which is good news for new and young investors.
You should stay focused on your goals and not be swayed by market movements.
Remember to think long term as time is on your side. Invest as per your risk profile and do not chop and change your portfolio every time the market moves, and you should be fine for the long term.
Harshad Chetanwala is a certified financial planner and co-founder MyWealthGrowth, an online investment and research platform.