The actor has been named among top fitness influencers in India.
Internet's undisputed workout queen, Shilpa Shetty Kundra has featured in the list of Top Health and Fitness Influencers in India.
The list has been released by a leading platform in fitness and includes 30 Indians including PM Narendra Modi, Virat Kohli, Baba Ramdev, Deepika Padukone, Akshay Kumar, PV Sindhu, Sanjeev Kapoor, Milind Soman and Bipasha Basu, among others.
A yoga enthusiast and fitness freak, Shilpa's fandom includes 5.9 million Instagram followers who look up to her for fitness advise.
Talking about how she has been able to influence people about the importance of health and fitness in all these years, the actor said, 'Honestly, there's no modus operandi, it's just a clear intent, focusing on label reading, chewing, breathing, and debunking myths regarding food and health.'
She further explained, 'I want to make use of my social media sites to encourage people in the right direction, and tell them how just a few lifestyle modifications can make wonders.
'I feel really happy when they react positively and appreciate the effort. Now, that for me is the biggest reward.'
Take a look at 5 reasons why Shilpa is such an inspiring fitness enthusiast.
>> The workout trend spotter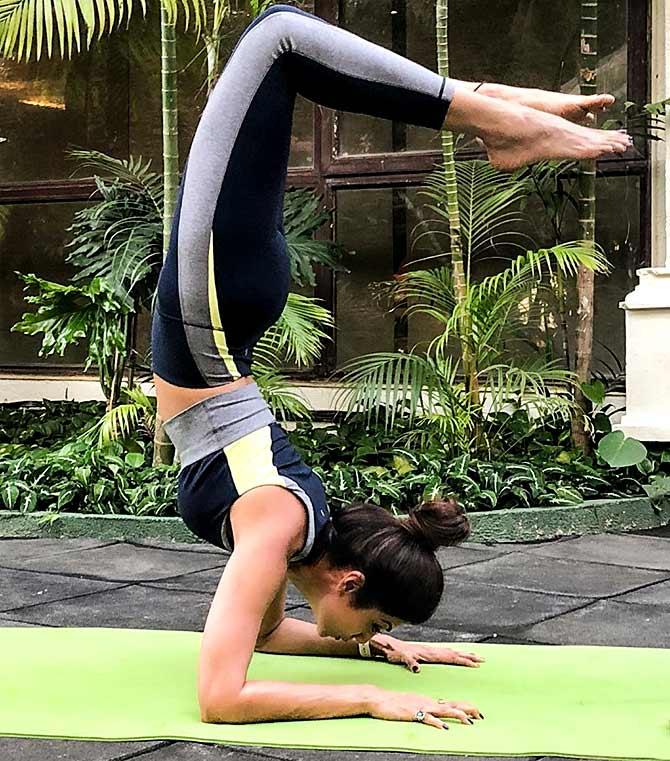 >> Her no-nonsense approach to fitness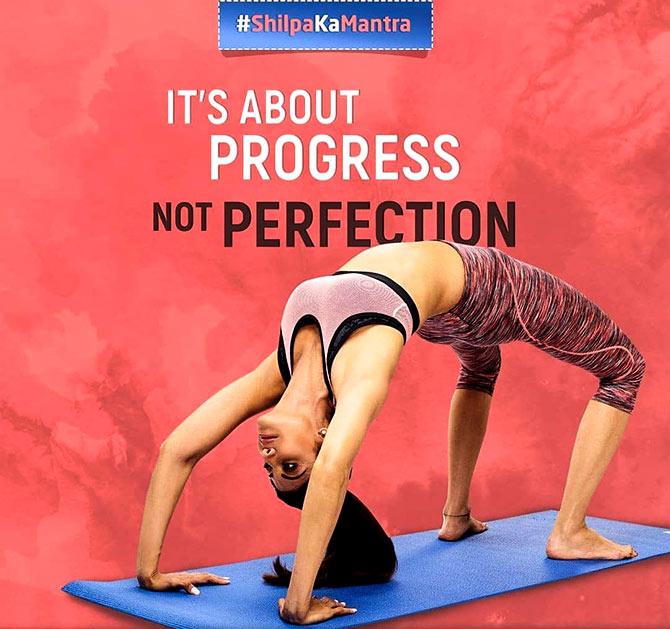 >> She is the proof that living a healthy lifestyle can be fun too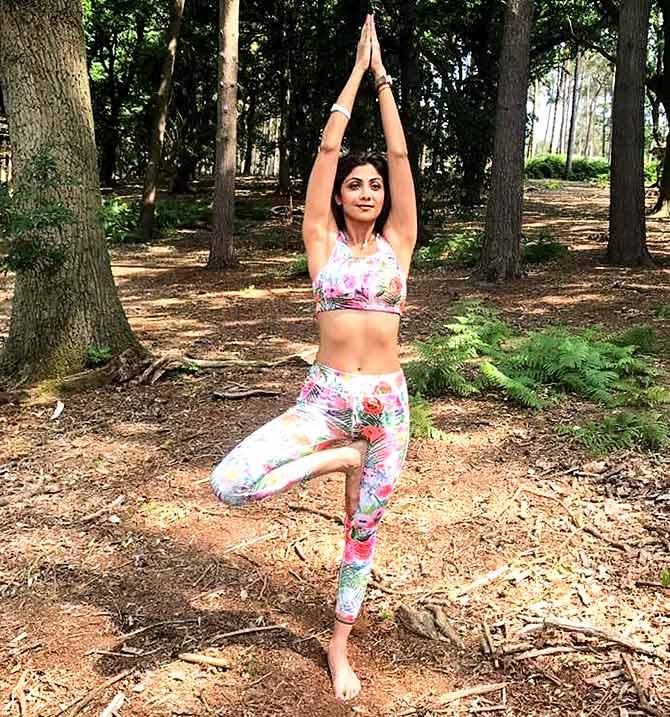 >> She is an inspiration to many, including her son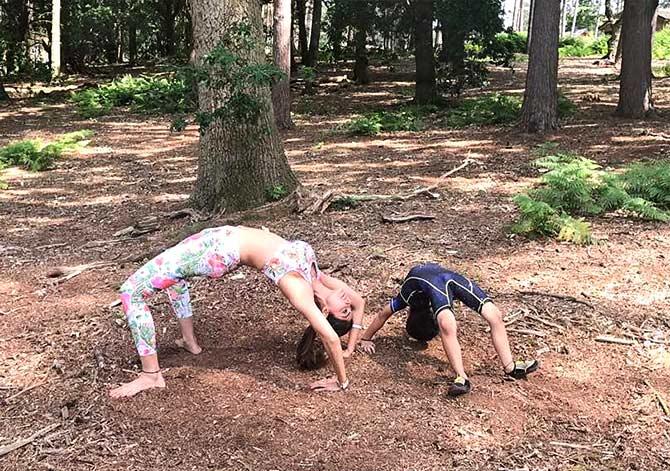 >> She knows how to strive a balance between eating right and working out