The magic and wonder of advanced medicine hit home last Friday, July 7, 2023, when at an event at a south Mumbai hotel all the 30-40 children and teenagers in the room were 'test tube' babies -- IVF kids.
It was a room full of hope and possibility.
Joy.
And love.
The grand godmother of that hope is Dr Firuza Parikh, an Indian medical pioneer, top fertility expert and head of Jaslok Hospital's department of assisted reproduction and genetics, the Jaslok-FertilTree International Fertility Centre at Mumbai.
The occasion was celebrating the 20,000 in vitro fertilisation babies Dr Parikh had doggedly and always with great positivity helped bring in the world via petri dishes and sophisticated lab techniques, giving Indian mothers and fathers, from each strata, and every nook and cranny of the country, a chance to turn their fondest longings for a child into reality.
To mark this special day, parents of children, who were born through IVF methods, were invited, elevator-type music tinkled in the background, French perfume wafted in the air, and the yummiest of snacks -- momos, baos, steamed asparagus, tacos, polenta bites, scones, tarts, croquettes -- circulated.
But this was no typical fancy-schmantzy Mumbai celeb-overrun do. The youngsters set the tone of the evening, that unfolded in a 29th floor rooftop banquet room, that aptly overlooked a rain-washed City of Dreams.
Yup, the stars were the wonder kids, who took to the stage for a series of dances -- choreographed by Bollywood's Farah Khan, herself an IVF mother of three, and her assistant Imtiaz -- and exuberantly moved, hopped, skipped and sang to a host of catchy Bollywood tunes, happy to be alive.
C'est la vie.
Cheers to life. And zindabad modern medicine.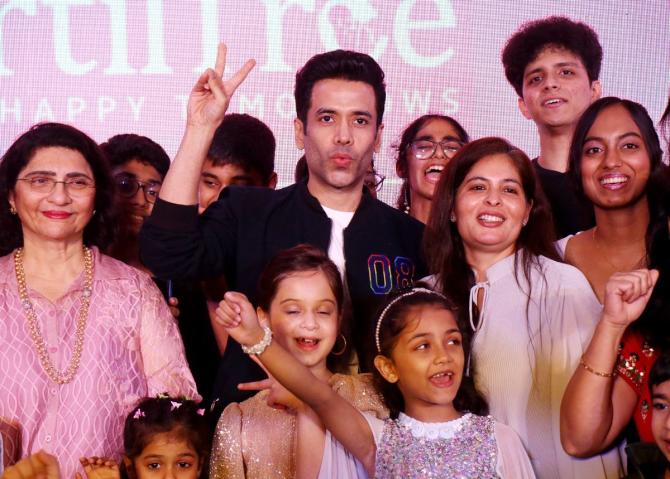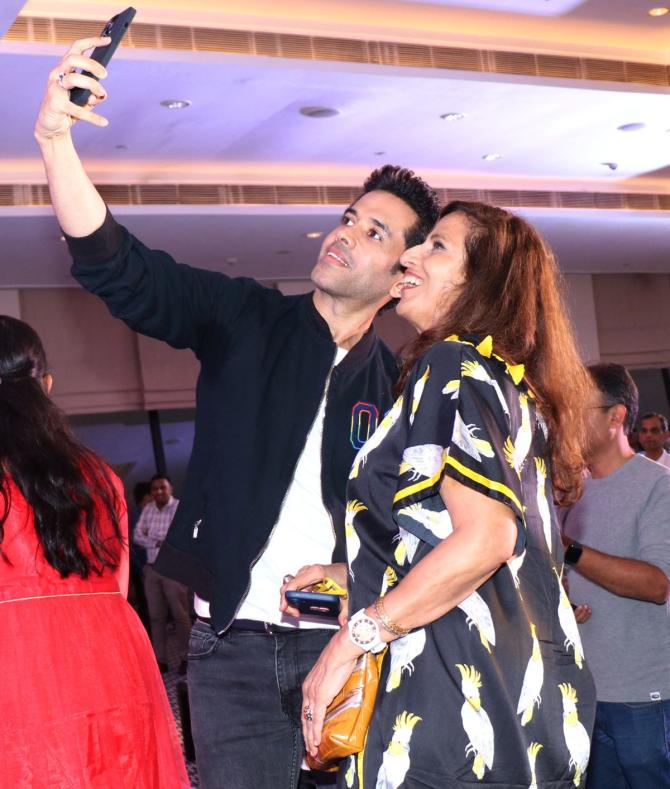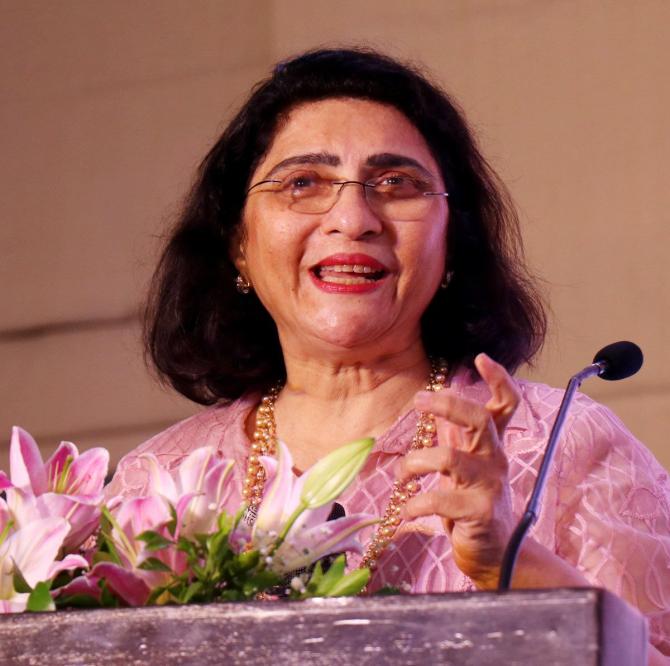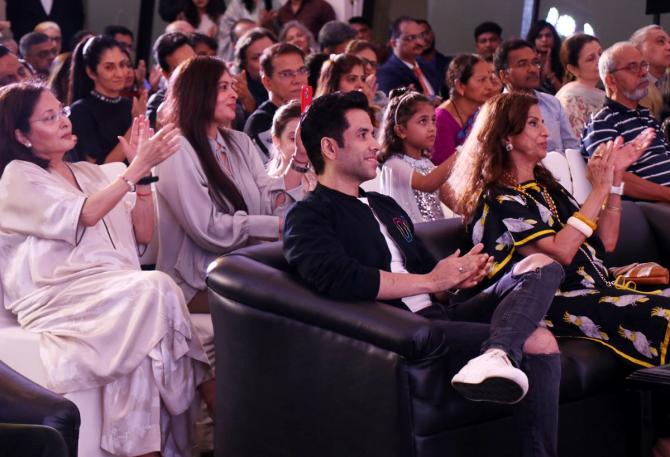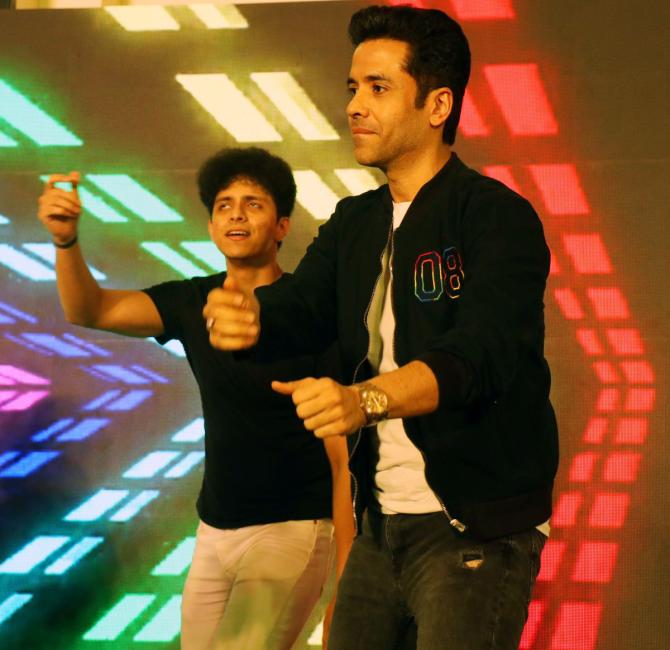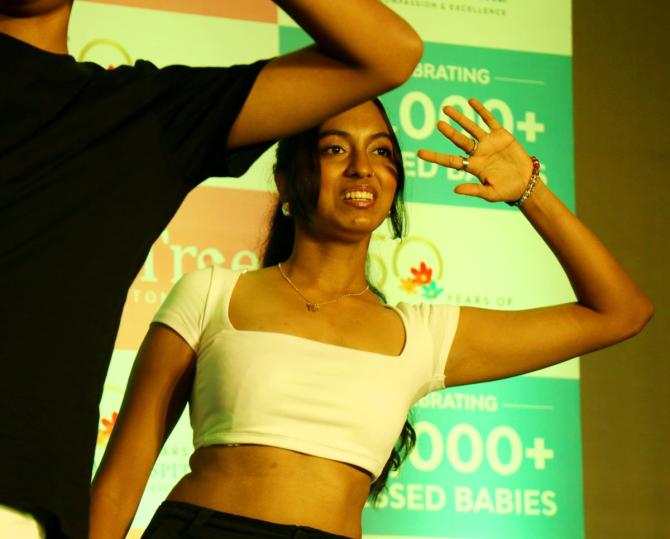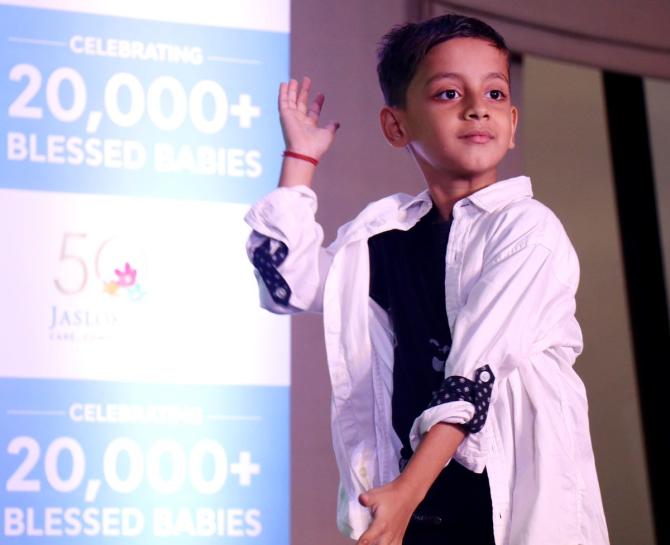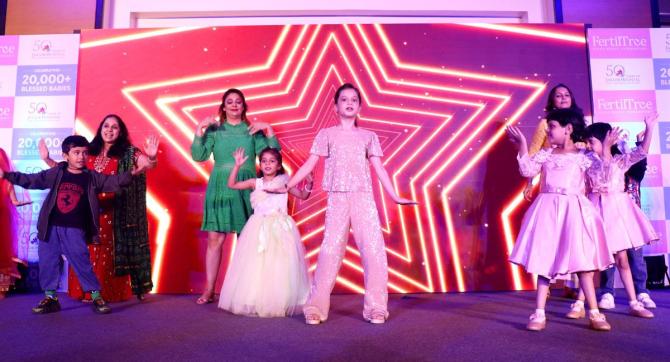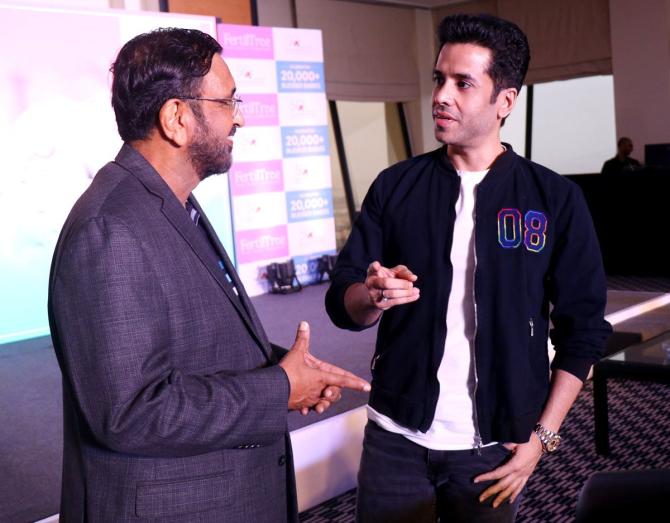 Watch! Clips from the impromptu Bollywood concert by the FertilTree children, that Farah Khan and her assistant Imtiaz choreographed.
Videos: Afsar Dayatar Harisinghani/Rediff.com