'Hotel rooms' in Switzerland take an unusual new direction.
It's amazing...
No walls.
No roof.
Just incredible Nature, in its finest glory.
It comes in the form of seven 'hotel rooms' offered by two Swiss conceptual artists in a gorgeous area that spans eastern Switzerland and Liechtenstein.
Frank and Patrik Riklin -- who also happen to be twins -- and their partner, came up with this project, called 'Zero-Real-Estate'.
A 'room' costs 295 Swiss francs a night and services include a 'white-gloved butler'.
Switzerland is known for its magnificent resorts and the brothers hope their idea -- which will only be open this summer -- will offer inspiration for a new form of hospitality.
Take a look: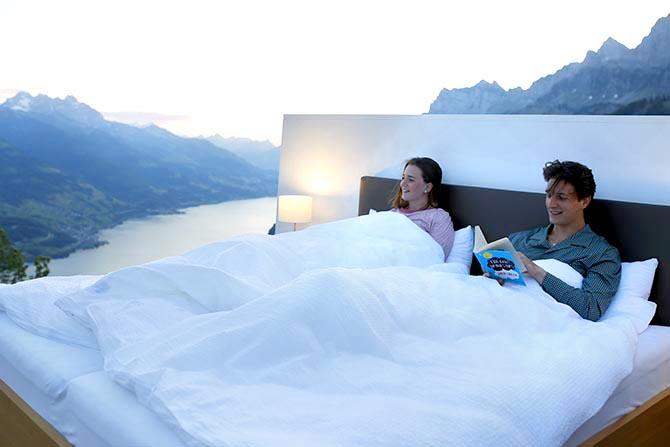 Dominic Gregorin and Anja Wachter relax in the open-air bedroom of the Zero-Real-Estate land art installation.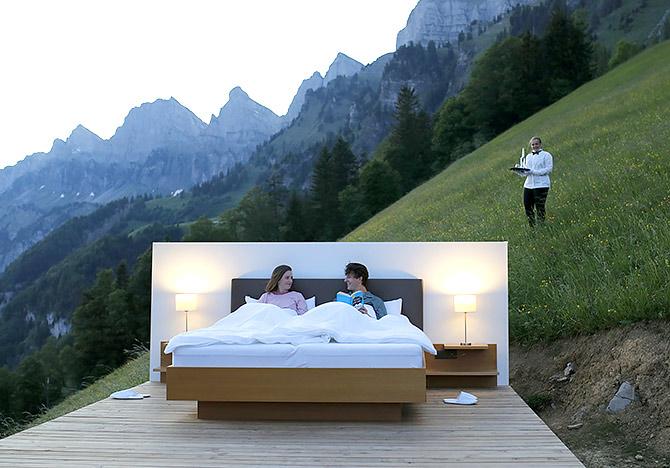 Butler Larissa Ramer approaches with refreshments.
The artistes behind the installation -- twins Frank and Patrik Riklin -- pose in the bedroom.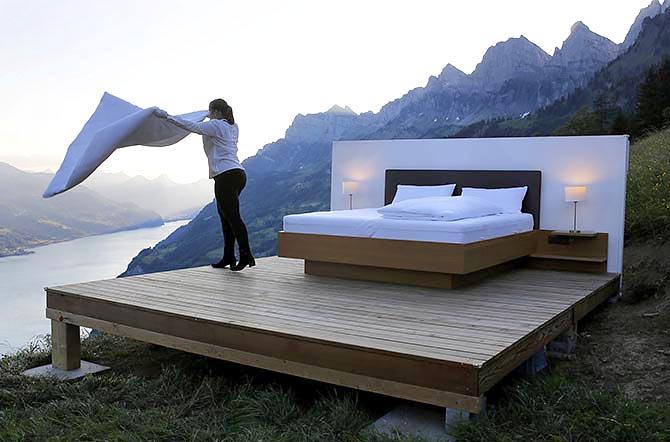 The room is set on an alp in front of the Churfirsten mountain range and Lake Walen near Walenstadt, Switzerland.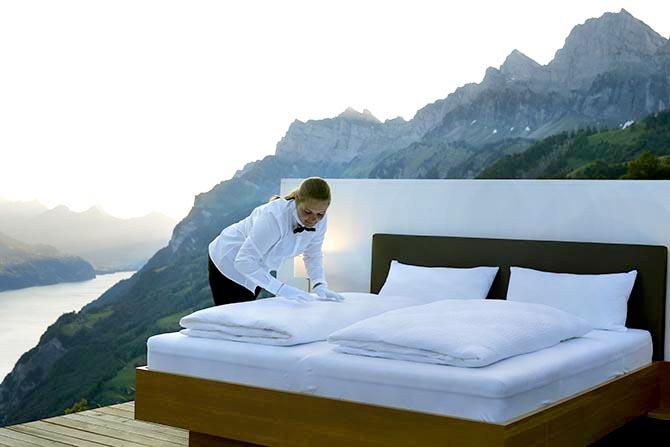 Butler Larissa Ramer arranges the duvet.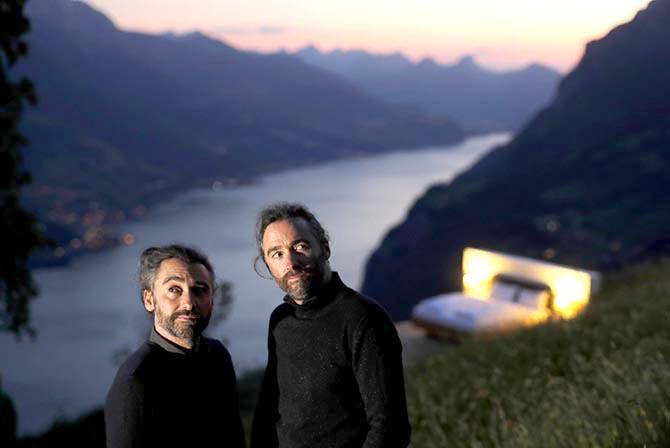 The brothers feel the coronavirus pandemic could make this unusual holiday concept even more attractive.