Rediff.com's Hitesh Harisinghani spotted these stylish attendees at Times Fashion Week in Mumbai.
Check out their amazing styles and thoughts on fashion!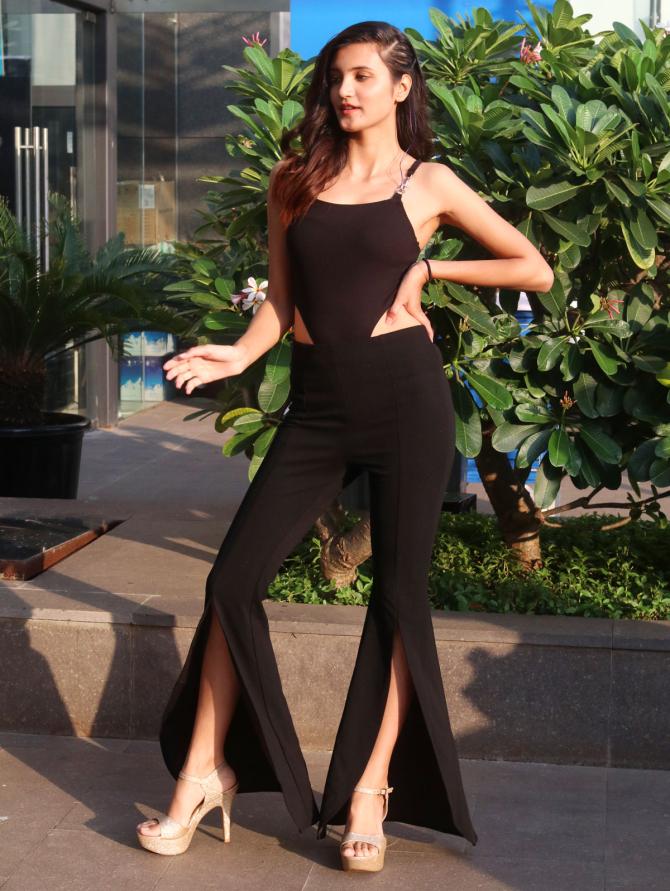 Dr Priya Rai, who works as a medical officer at the government district hospital in Bhopal, is also a model.
"Fashion for me is being comfortable because when you are comfortable you can present yourself better," says the pretty attendee who was modelling for haircare brand Streax at the fashion week in Mumbai.
"I'm wearing a black monokini top with a knee cut palazzo," the young model tells us about her look.
"It looks like I'm wearing a jumpsuit because I have paired it differently," she adds.
Speaking about how she juggles her profession and passion, Dr Rai says: "It's very hectic for me. I don't even get Sundays off as I do my shoots over the weekend. But I enjoy doing it; so it's fine :)"
---
Dr Mekhala Bawsay is a dentist and a fashion influencer who loves to dress up.
"Fashion for me is the way I walk, talk and live. Every day is fashion for me," she tells us.
She took just 15 minutes to get her look together.
"I'm wearing a lovely off shoulder dress from Vero Moda. I was running very late so I got ready in 15 minutes with my make-up," says the youngster who attended Dipika Parihar's show.
Mekhala, who loves to share beauty and fashion tips with her 140,000 followers on Instagram, says one should "avoid wearing leather outfits in Mumbai in any weather. It's a fashion disaster."
---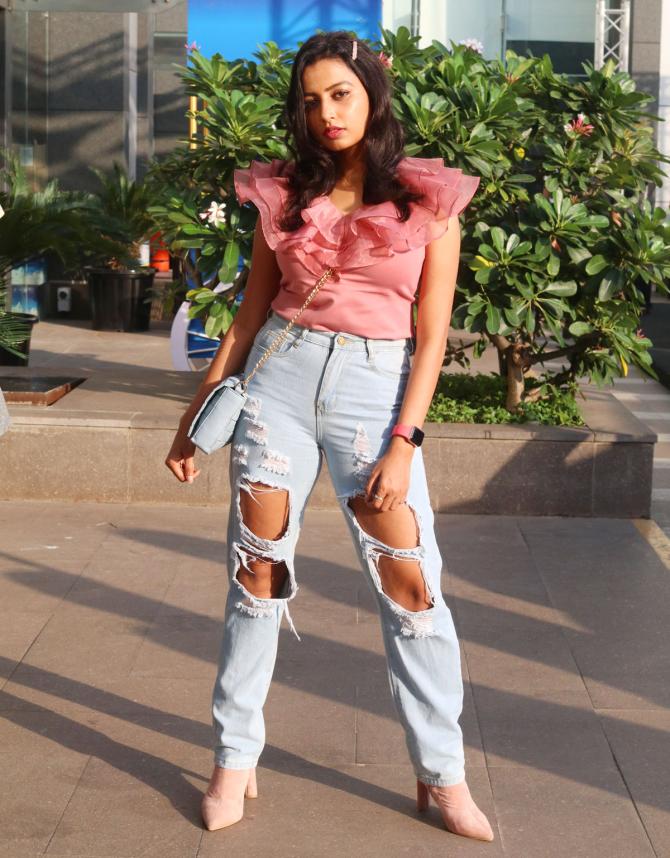 Reecha Sinha is an actor-producer who believes that fashion is about being comfortable in what you wear.
"I'm wearing a peach pink top paired with ripped jeans and boots," says Reecha who got ready in 45 minutes.
"People try to copy things that are in trend and end up wearing stuff which does not suit their body type."
"Wearing something that is not your body type is a complete NO-NO."