More young women and men want solid relationships as opposed to casual sex, reveals Able Joseph, founder of the dating app Aisle.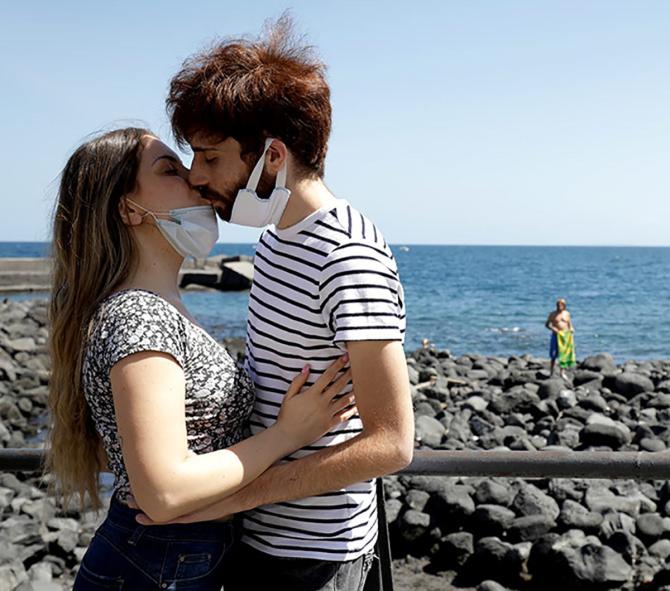 The pandemic has dramatically changed the way people date.
While adhering to physical distancing, young and old couples are finding unique ways to solve their problem of loneliness.
Earlier dating was a frictionless, low-commitment experience. Today, hooking up is an altogether different experience.
Several studies conducted during the pandemic, offer a fascinating and highly relevant window into how the crisis has shaped dating behaviour.
Here are some strong dating trends that have emerged in 2020 and will continue to shape the dating landscape in the future.
1. Compatibility Vs Spontaneity
With social distancing and personal hygiene becoming a thing, people aren't big on spontaneous meetups or short term relationships.
The pandemic has given people the opportunity to have more meaningful conversations with getting to know if the person is compatible with them or not.
2. Family affairs
If it wasn't for the pandemic, Gen Z may have gone on to delay having a family of their own. But the lockdown has given them a chance to spend more time with their families.
They now value deep meaningful relationships more than ever and it's likely that they will involve their families in their relationship decisions
3. End of casual sex and hookups
Being locked in has led to depression and loneliness among people.
The lockdown has reiterated people's need for having a partner as opposed to casual flings.
An increasing amount of people are now looking for solid relationships as opposed to momentary gratification through casual sex
4. Shifting to Instagram
We have observed that after a brief introduction on dating apps, Instagram DMs are the most preferred way to take the conversation forward.
As 'following each other' on social media becomes the new norm, the conventional number-exchange has now become less popular amongst users
5. More talking, less experiences
In the past, dates were about meeting at a coffee shop, pub, theatre and experiencing things together.
But the pandemic has pushed people to opt for virtual dates, playlist sharing etc.
Without in-person meeting, dating is becoming less experiential. However, all apps are upping their game by launching new audio and video-based features, to make it simpler to interact
6. Zoom dating is a thing
E-meets/ Video calls have never been a preferred communication choice for singles, except for people in long-distance relationships.
The lockdown introduced work from home and people's entire lives shifted to Zoom and Google Meets.
In the past, video calls were limited to people you knew or had met at least once. Now, virtual dates happen after 2-4 days of matching with someone
7. Introduction to Tier 2 and Tier 3 cities
With big cities facing lockdowns, people moved back from the cities to their hometowns, since working remotely was accepted.
Being locked in without a partner made them use dating apps in these smaller towns, which resulted in an uptick of usage and acceptance from smaller Tier-2 and Tier-3 cities
8. Increase in average time spent
Online dating apps have seen a strong surge during the pandemic.
In pre-pandemic times, the emphasis was on taking the online conversation offline in the shortest time possible.
However during lockdown, the tables have turned.
People are spending a lot more time getting to know each other and the average time spent on dating apps has increased as opposed to before
9. Chemistry over proximity
Physical intimacy isn't the most critical criteria anymore.
People are okay exploring options outside their cities and states, as long as they feel that spark and can have a conversation running long enough.
10. Acceptance to virtual
Earlier the idea of not getting to meet quickly after matching, looked like a bleak possibility. But, with the pandemic, people have now become patient in their search for a partner and are willing to do more than just look beyond physical meetings.
People are warming up to the Internet of things like sharing music playlists, ordering food, playing online games together