In the video, which is liked by over 5 million followers, Princess Charlotte, Prince Louis and George are seen clapping and cheering for the state's health workers.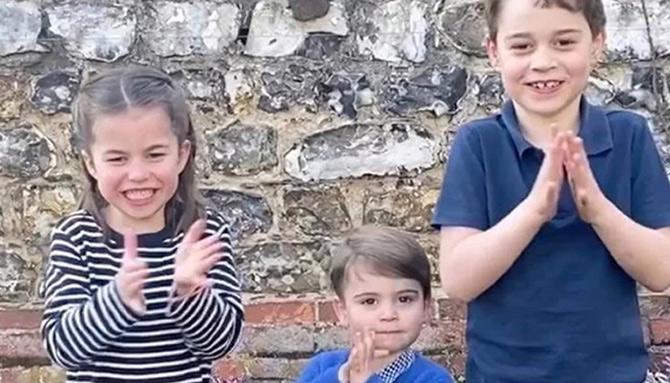 Countries all over the world are coming together to acknowledge and applaud the services of the health and sanitation workers who are helping people during the COVID-19 outbreak.
In fact, a day after Britain's Prince Charles tested positive for symptoms of COVID-19, Kensington Palace's official Instagram account has shared a cute video of the royal kids cheering for the country's true heroes.
In the video, which is liked by over 5 million followers, Prince William and Kate's children -- Princess Charlotte (dressed in a striped top), her one-year-old brother Prince Louis and eldest sibling Prince George, six -- are seen clapping enthusiastically to cheer the country's health workers.
"To all the doctors, nurses, carers, GPs, pharmacists, volunteers and other NHS (National Health Services) staff working tirelessly to help those affected by #COVID19: thank you," the caption read.
Here's the video!
Earlier last week, the couple -- the Duke and Dutchess of Cambridge -- visited the staff working at NHS to personally thank them for providing care and advice to the needy.
Meanwhile, the Palace is also supporting the The National Emergencies Trust which has launched a fundraiser to help those affected by the coronavirus outbreak.