A bus decorated with Christmas motifs is making people happy in Brazil. Check out these pictures.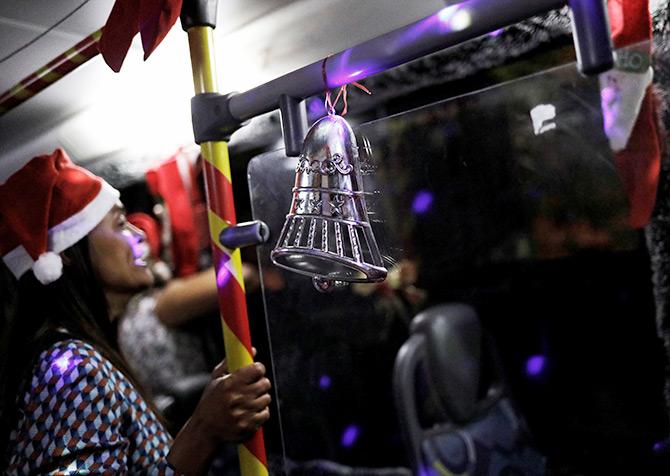 The urban bus which runs in the outskirts of Sao Paolo, Brazil is full of Christmas decor -- bells , wreaths and festoons. Even passengers hop in wearing festive caps and pose for pictures.

All photographs: Nacho Doce/Reuters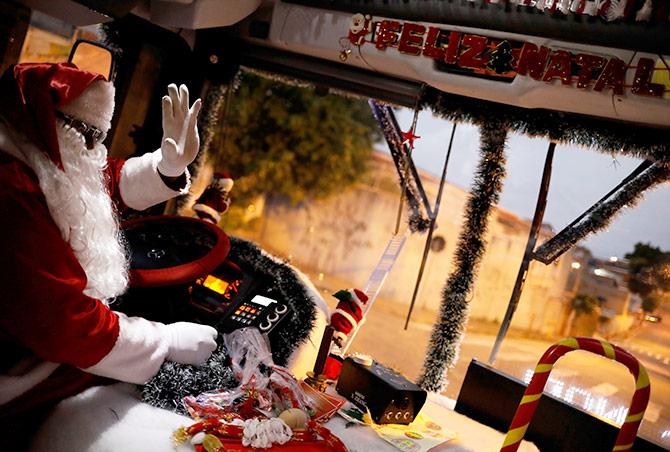 Bus driver Edilson and councilman, 49, also known as 'Fumassa' drives the bus while waving out to people and greeting passengers in his Santa costume.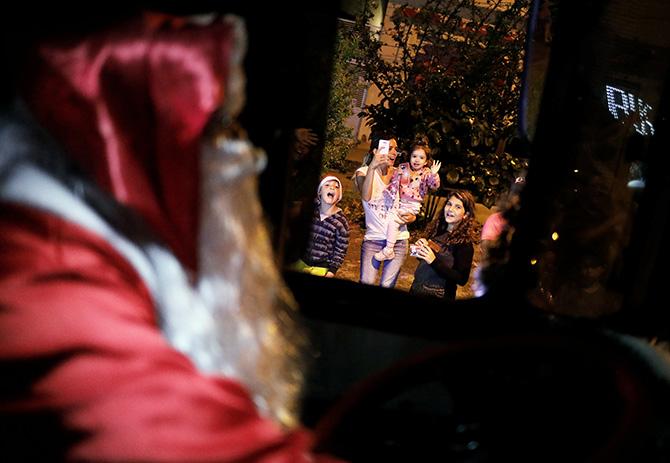 The children are excited to see Santa driving.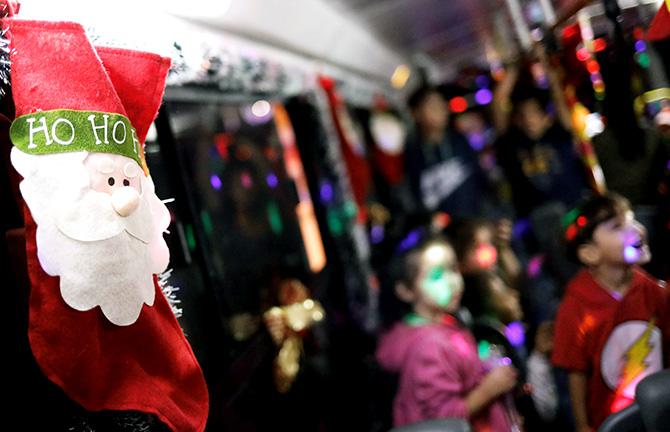 The kids are happy to be part of the fun.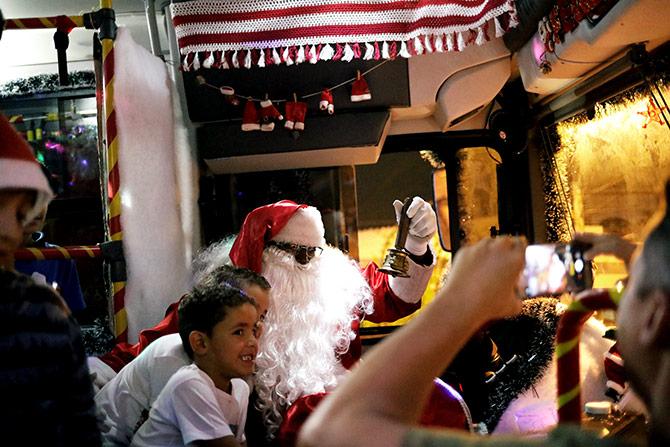 Edilson also finds time to entertain and pose with the kids while the parents click pictures.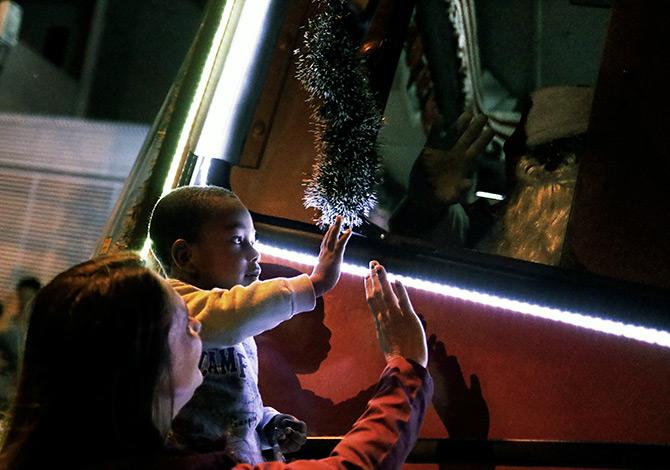 This mother and son had a memorable ride and now they are thanking Santa for it.