'The internship made me realise that pursuing online courses will not add any value if one does not know where to apply it in the real world.'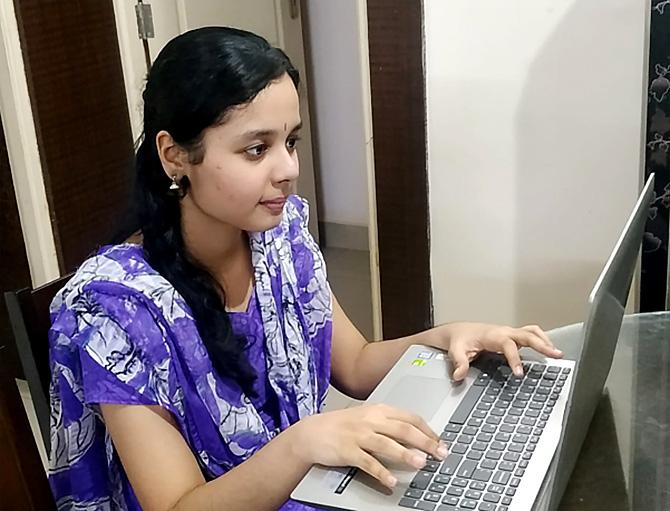 Subiksha, a student at Shri Sairam Engineering College, Chennai, secured a remote internship with a London-based company. The 19 year old tells us how it went:
I study electronics and communication engineering at the Shri Sai Ram Engineering College.
Dr Mithileysh Sathiyanarayanan, CEO, MIT Square, was invited as a chief guest at our college's international conference.
When the conference ended, my team mates and I approached him through one of our teachers.
We stayed in touch and in April, two of us were invited to work as interns with his company.
I have been doing my remote internship with MIT Square, London, for three months now.
I worked under Dr Mithileysh along with a team mate.
The company's mission is to form a network of engineers, scientists, technologists offering inspiration, support and professional development.
Though I worked only for a few months, I have realised that our education will become fruitful only when we know its application.
The aim of our internship was to develop a simple and smart steriliser.
Dr Mithileysh suggested we consider integrating various latest technologies that helps in germ detection.
I was able to understand how to connect education and real world application. He has been rendering his constant support and playing a vital role in triggering our power of logical reasoning.
We participated in various competitions, international conferences and an idea contest -- hosted by the human resources development ministry -- which also helped us to file a patent.
Some learnings from the internship
Got to interact with experts and mentors.
Develop key skills like multitasking, communicating, learning to deal with diversity, dealing with deadlines, etc that you can't get in a classroom.
Stay focused and pay attention to real world challenges.
Understand the importance of a particular problem and its real use case to get handson experience.
The internship made me realise that pursuing online courses will not add any value if one does not know where to apply it in the real world.
I am grateful for the company's effort in nurturing young minds and helping us come out with flying colours.
Soon after this pandemic subsides, we will start developing our prototype in full swing.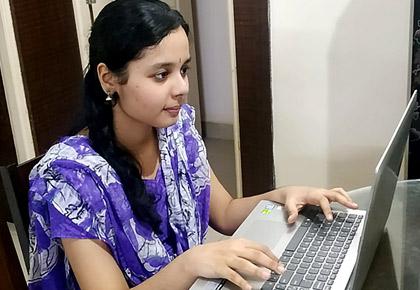 ---
Dear Readers, have you resumed work after the lockdown or are you still working from home?
How would you describe the experience of going back to work after spending two months at home?
What precautions do you take to ensure safety at work or while travelling?
How is your office dealing with the situation? What are the new rules and guidelines at work?
Tell us how you got to work after the lockdown and how you are coping with it. Send us your pictures and videos to getahead@rediff.co.in (subject: Resuming work after lockdown) along with your NAME, AGE, LOCATION and a photograph of you. We'll feature the best responses on Rediff.com.