The Consumer Electronics Show, currently on in Las Vegas, is showcasing exciting new products, enhanced with Artificial Intelligence and machine learning.
Rediff.com's Ashish Narsale brings you his favourite picks from the first two days.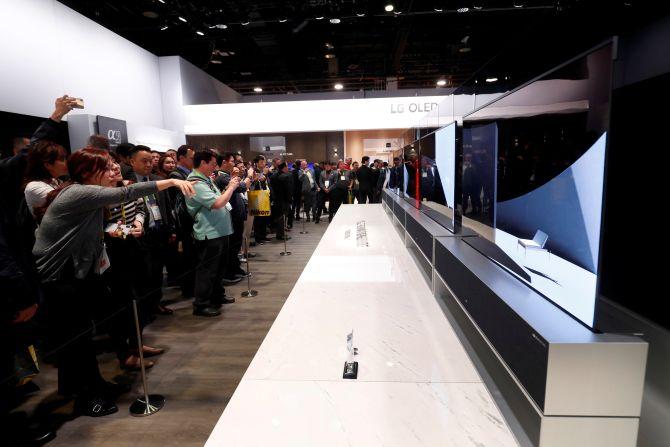 The LG Roll-Up television
LG's roll-up television -- the prototype was displayed in CES 2018 -- is here... And boy, is it exciting!
The LG Signature OLED TV R has a flexible OLED display that rolls down in few seconds when not in use and can be rolled out with a click of a button when needed.
Even more exciting... the television can be controlled via voice as it has inbuilt Google and Amazon Alexa voice assistants.
The media connectivity and the speakers are embedded in the box into which the display retracts.
The television has six different modes including music, clock, frame, mood, lighting and home dashboard where the display is retracted partially or completely according to the mode selected.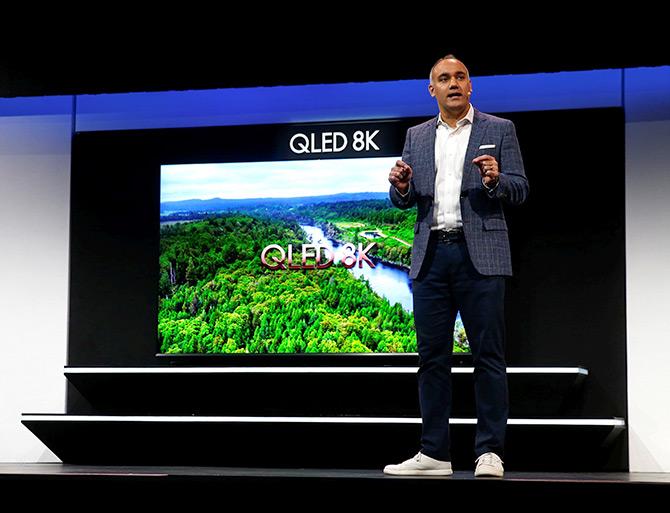 Samsung's massive QLED television
Samsung brought its mammoth 98" QLED television that uses Artificial Intelligence to upgrade the content to an 8k display resolution.
This model will also be available in the 65, 75, 82 and 85 inch variants.
Apple fans can rejoice since this is the first time a third party device brings Apple iTunes movies on television and supports Apple's AirPlay 2 to screen mirror from Apple devices.
The TV also supports Samsung Bixby, Google Home and Amazon Alexa.
Meet CLOi
LG's robot CLOi aims to make your everyday task easier.
It will be available in seven avatars -- Home, SuitBot, ServeBot, CartBot, GuideBot, CleanBot and PorterBot.
The robot, which acts as a smart assistant, can be controlled with voice.
It will take care of your daily automation tasks.
The most fascinating avatar is the SuitBot, an exoskeleton that reminds you of the movie Avatar.
It has been developed to assist those who find walking difficult.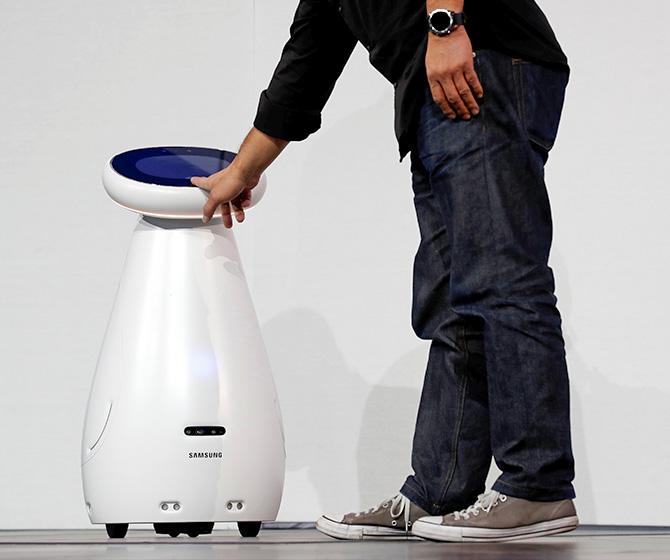 Samsung Bot Care
Samsung's Bot Care is directed at health and well being.
Equipped with Artificial Intelligence, it can read your vital signs and call for help when needed.
Samsung has also announced its exoskeleton suit, the Samsung Gems Assist, for those who need help while walking.
In addition, they have announced the Samsung Bot Air, which monitors and purifies air and the Samsung Bot Retail for streamlining ordering products and making payments.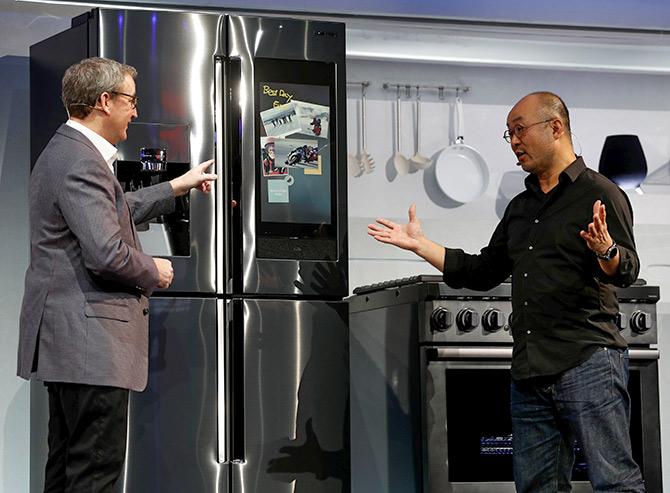 Samsung Family Hub fridge
Samsung makes the refrigerator interactive by introducing the Family Hub smart refrigerator.
Its features can be access through a touch display placed on the refrigerator's door.
Listen to music, cast your favourite live television show, check who is at the door, search for recipes, control home automation devices... and these are just some of its features.
Samsung's smart assistant, Bixby, will even read out recipes for you.