With shorter courses, quality education and 'work while you study' options, the UK offers a student-friendly experience says Sushil Sukhwani.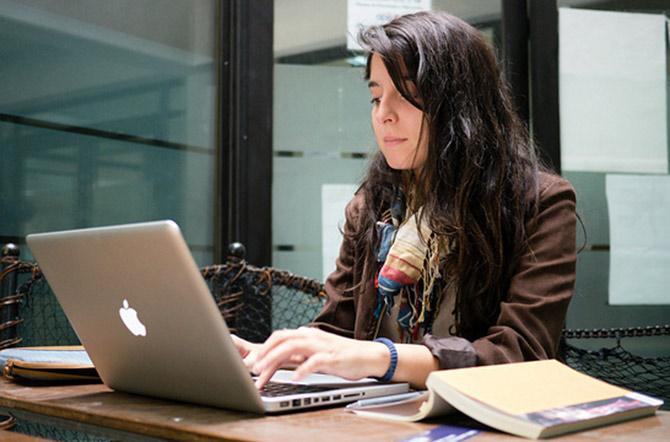 Photograph: Francisco Osorio/Creative Commons
The United Kingdom is a home to one of the world's best education systems.
It is a rich combination of oldest and popular universities, varied courses and highly qualified faculty.
What makes education in the UK a precious investment is that the qualification acquired from the UK are globally valued and recognized.
Moreover, courses in the UK are comparatively shorter than those of the other countries. The Under-Graduate programs here are of 3 years and Post-Graduate of 1 year.
UK is an English speaking nation, so the applicant may have the opportunity to hone his/her English language skills while they are here.
Academic benefits
The UK follows a unique way of imparting knowledge which helps graduates develop strong analytical thinking quality, efficient communication skills, quick problem solving and decision making ability, etc.
One of the most effective ways of teaching followed by the UK institutions is the problem-based-learning method where the students are given real life problems and are asked to come up with plausible solutions. This enhances and sharpens the students' cognitive abilities.
The institutions also build on the traditional teaching methods which focus on imparting theoretical knowledge.
UK offers a wide array of courses in almost every field. Each student aspiring to study in the UK is sure to find something or the other of his/her interest.
Apart from providing the usual degree courses, they also provide sandwich and foundation programs.
The Sandwich programs are a combination of periods of study and time spend in the industry. The duration of these courses extend to 4 years.
The Foundation programs are of 1 year duration that focus on imparting fundamental knowledge to the students in order to prepare them for advanced studies.
When to apply
The academic year in the UK is generally from September to April with intakes in September/October and January/February.
This might vary a little from university to university.
Once you have researched and finalised the university you want to go to, it is advisable for students to start applying 6 to 8 months prior to the starting date of the chosen program.
Also, students must apply to more than one university.
Eligibility
In order to be eligible to study in the UK, it is important for all prospective students to be proficient in English language.
For this the students must take IELTS, an English proficiency examination which tests the applicant's reading, writing, listening and speaking skills.
There might be other tests which the students will be required to take, but that highly depends on the course you opt for.
Apart from taking these tests, the students must draft a personal statement.
The essay allows students to write about themselves, their educational qualifications so far, work/internship experiences, projects undertaken, events participated in, their dreams and aspirations and reasons behind wishing to study abroad in a particular university/college.
Documentation
While applying to the universities, a student will require the following:
Attested copies of class 10, 12, and 3/4/5 years of bachelor's degrees' mark sheets
Minimum 2 academic LORs (Letter of Recommendation)
At least one work LOR
SOP (Statement of Purpose)
An updated Resume and
Score reports of tests taken like GRE, GMAT, IELTS, etc.
Finance
Since courses in the UK are of shorter duration, education here is affordable as compared to other study abroad destinations.
The tuition fee for UG is between Rs 9.5 and 13.5 lakhs and for PG/Masters in Business Administration is Rs 11-15 lakhs.
Students can also avail innumerable scholarships, grants bursaries and financial aids.
There are two major scholarships which are funded by the UK government -- the Chevening Scholarships and Commonwealth Scholarships -- which the students can apply for.
Life as a student
Besides quality education, another strong reason to take up a course here is the work opportunities it provides to its students.
Most universities of UK enable students to gain work experience in order to prepare them to enter the real world.
Students here are eligible to work for 20 hours during the term and full time during vacation.
Those studying below degree level are eligible to work only for 10 hours in a week.
By studying in the UK, students can get an opportunity to experience one of the best lives they will ever live.
The UK is perfectly blended with city life and countryside life.
It is a nation known for its rich history, arts, culture and social life that includes cinema, music concerts, festivals, theatre, restaurants, etc.
Students are sure to have a pleasant stay with all these recreational activities available.
As for the weather, be prepared to experience a mix of rains, sunlight, cool winter winds, all on the same day.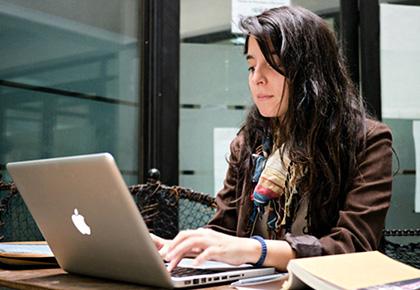 Lead image published for representational purposes only.
Sushil Sukhwani is director, Edwise Overseas Educational Consultants.