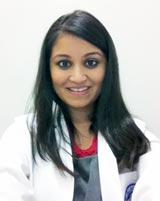 Saumya Dave, an Indian born student from Atlanta has won a competition which will allow her to visit places in Africa and file a series of blog posts and articles that will be published in The New York Times.

Saumya Dave, a first-year student at the Medical College of Georgia, has won The New York Times' Win-a-Trip 2011 (students' category) with Pulitzer Prize-winning columnist Nicholas Kristof.

Dave, 24, will accompany Kristof on a two-to-three week-long reporting trip to Africa, along with another winner in the senior citizens' category.

Beginning June 15, Dave was to visit Morocco, Mauritania, Senegal, Niger and Burkina Faso, and do a series of blog posts and articles that will be published in The New York Times.

Dave said, "During my trip, I will be focusing on health-care issues, especially maternal and child health-care conditions. We have a rough sketch of what we want to report on but a lot will depend on what we find when we get there."

Last year, she was a finalist in the Win-a-Trip competition, but did not win. Her persistence paid off this year after she re-applied.

"I'm a really big fan of Nick Kristof and I saw him on Oprah one day talking about his latest book, Half the Sky, which is a collection of stories that highlight women's rights and issues all around the world. I was quite moved by what he said and when I found out that he holds this contest every year, I decided to apply," Dave said.

Though she does not have a journalism background, Dave has always had a love for words and writing. In an essay published in The New York Times, which she submitted as part of her application, she described how her passion for reading and writing helped anchor her in her early days as an immigrant child in a new country.

She was two years old when her parents moved to the United States in 1988 from Baroda in Gujarat. She lives in Atlanta.

After completing her first year in medical school, Dave took a year off to study writing at Columbia University, a move that she says caused an expected uproar in her family that comes from a long generation of doctors. But she added that her parents have been supportive of her trip.

"My parents have their concerns just like any other parent. They keep asking me to be safe and to stay with other people all the time," she said.

As she prepared for her trip, Dave hoped that it would not only help her learn and exceed her potential but also "expose the DNA of injustice and call attention to the medical and personal histories of people."

She hoped to use this experience to work toward health-care issues in other countries such as India. She has already finished writing her first novel — a story of a young Indian-American couple battling cultural and family traditions.