We had asked you, dear readers to tell us what you think about the #SydneyStabbing incident.
Here, Rediff reader Amit Mehta who has lived and worked abroad for more than two decades shares his experience.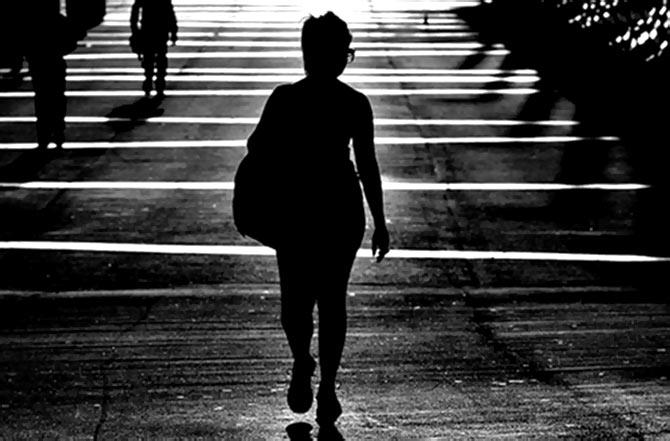 I have lived, and worked in New York and Los Angeles in USA and also sailed cruise ships around the USA and Europe.
I have also worked in Saudi Arabia. I have lived abroad for more than 26 years.
Most of them who travel abroad for training purposes end up working and living there for a variable time frame or for the rest of life for faster economic gain, better quality of life and affordability and fast progress and well being of family.
Most of them who make their humble beginnings in a different country and culture find it challenging.
People leave the safety of their own homes and homeland, take the risk and make the sacrifice needed.
They wish to return home with maximum money in their bank account which will power the education of their kids, improve savings or liquidate debt or help finance the purchase of their home.
People live frugally, share the expenses and space and also choose to live close to the place of work or public transportation which are not the best in terms of safety and quality of neighbourhood.
It is human tendency to wish that nothing will happen to them and everything will work in their favour.
Many people work odd hours and when they return home, trains run empty and there are few or no people on the road. Taking short cuts or travelling without caution is not advisable.
For the sake of money, they should not compromise on their personal safety.
I will suggest the following, especially for girl students, single or married and professional women when they go abroad to work:
1. Safety first: You must live in a locality and neighbourhood which is safe.
It may mean more rent, need a car to travel but that is not a luxury. It is a necessity and important for safety.
2. You may share the apartment and car expenses with someone you feel comfortable with and cares for you.
3. Remember that, at any place in the world, driving or walking at odd hours when there are no people or vehicles is loaded with bad elements by default.
4. Prevention is the best policy. Do not take undue risk. Bravery and wishful thinking only compromises safety .You may be lucky some time, but not all the time.
5. Always remind yourself that there are people who love you back home counting on your safety, your wellbeing and safety.
6. Always carry a decent sum of cash money in your upper pocket. In case you're held up for money, just give and try to walk away. Do not resist or fight. Doing a mental rehearsal for such a possibility keeps you prepared without thinking what to do at the moment.
7. Do not make eye contact or interact with the robber. Hand over your cash and try to get to an area with people so that you can scream for attention and help.
8. Use your presence of mind at the moment of challenge. If you have thought of this possibility and are mentally prepared, it will add to your safety.
9. Gather information of the locality, take it seriously, and obey the advice or warning if issued to you. Better be safe than sorry.
10. I actively avoided risky areas after sunset and left them while in New York and Los Angeles.
While working on cruise ships, I arrived at a new port and new country everyday.
I was aware that I am unknown and very vulnerable.
I always travelled in populated areas, well aware that there are crooks, drug dealers, pick pockets to steal my official work ID, my money (mostly US dollars or any foreign currency) and they may use me to bring drugs on board the ship.
11. Remember, forewarned is forearmed. Never take personal safety for granted anywhere, especially when you are away from family.
I followed it when I was away from my family to work for money so I can pay for my home loan.
12. I was well aware of the risks I took and the dangers it involved and hence also bought extra life insurance and accident insurance.
If people working abroad read this summary, I hope it will add to their safety significantly.
All the best and have a safe work experience abroad.
Are you an IT professional and have faced a similar experience? Or similar challenges?
How did you minimise your risks?
We want you to share your advice and experience for the benefit of our readers.
Photograph: Jes/Creative Commons
Email your experiences and advice on getahead@rediff.co.in (subject line: #SydneyStabbing) and we'll publish the best responses right here on Rediff.com.
ALSO READ
#SydneyStabbing: Companies should help employees choose housing
#SydneyStabbing: Could it have been avoided?