Overseas education consultant NNS Chandra shares advice on how to pick the right international education.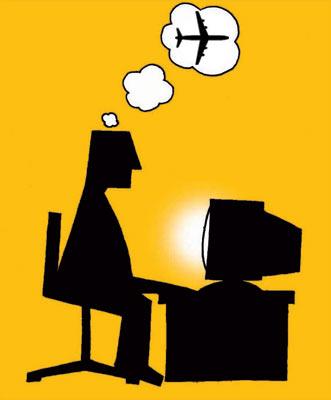 In an online chat with readers every Friday, overseas education consultant NNS Chandra offers advice on how to pick the right course and career abroad.
For those who missed the chat on March 4, here's the unedited transcript:
---
Lina Sheth: My son will complete his BE Computer Science in August from VTU University in Bangalore.
Suggest me some internships in US as he has below 60 per cent till now Mrs Lina Sheth

NNS Chandra: Hi Lina, several opportunities are available. Academic requirements are high for most.
The purpose of the internship programme is to offer selected graduate and postgraduate students in a field related to the work the opportunity to supplement their academic knowledge with practical work assignments, right?
Ask him to write to me. I could guide him to gain a better understanding of RI/AI mandate and programmes.
The duration of an internship generally ranges between two and six months. Does he go a VISA for USA?
---
Surya Sj: My name is Surya I have completed my master and I'm looking for a job now.
Apart from joining consultancies what is the best way where I can get a job. I'm a fresher with no experience.
Surya, I know very little about job hunting.
I would say, start with writing a resume. Doing internships and volunteering in related are other ways to be tried.
NNS Chandra: Getting certified, accredited etc can bring value and credentials.
I always tell my graduating class -- Do intelligence gathering.
Try to learn about the market. Position. You are the product. And it is in presentation too.
---
Rajesh Sharma: Hi, my son is studying BTech in Bio -Technology from RVCE, Bangalore.
He is doing good with the grades. Should he pursue MS program in US or Europe taking job prospects in consideration? Please suggest.
NNS Chandra: Rajesh, I would encourage you to look at data. USA unemployment ratio is now at 5.0 while that of EU is at 8.9 and Canada at 7.1. And it is a large country with possibilities and opportunities.
I have heard about Rastriya Vidhaya, never got a chance to visit. How was the training? Is he happy?
Bio Tech grads (well trained and confident) are hot commodities in USA job market. Europe too.
---
HariKrishnan Nair: My daughter is currently studying for computer science engineering final year she is interested in psychology especially industrial psychology what are the options both in India and abroad
NNS Chandra: I am so glad to hear about your daughters' interest Mr Hari.
Having solid academic training and certification is required for success in this field.
I recently visited U Waterloos I/O Dept. Wonderful program with focus on research.You must help your daughter to choose right college, right department program Consider NIPM, Bharathiyar
Look at faculty in the Department of University your daughter is considering to apply.
Their research work and see if that goes well with your daughters' interest.Looking at service industry in global setting (like India IT Industry) should be a good place to start looking.
MPhil with one of central university is another option or/and TISS HRM/LR
---
Sarath: Sir, I am complete my BCom in India. I want to do mba in USA. But our three year degree not valid in universities.
So I apply to do BBA in USA at southern state university. I just need to do study a course in USA but I didn't get a convinced story to tell the embassy that why I do this in the USA... So please tell a reason
NNS Chandra: Sarath, do you have offer letter from southern state? I-20?
Or are you in process of applying? I do not think embassy would be worried about why you want to study something if you have I-20.
They will be looking more at what you are going to do after the studies. Do you have financial resources to complete the selected program, etc. And what are your plans after
---
Illustration: Dominic Xavier/Rediff.com
Have questions for NNS Chandra? Post them here!