Can you explain how a cow is different from a buffalo?
Or for that matter, what you'd manufacture if you were put up in space?
Well, here's the latest responses of strangest interview questions we received from you, dear readers.
Rediff.com's Uttam Ghosh has illustrated them for you. Read on and share your experiences too!
ALSO READ Strangest interview question: 'Why are manholes round?'
In 1976, Surinder Kaul was asked the following question in his first job interview.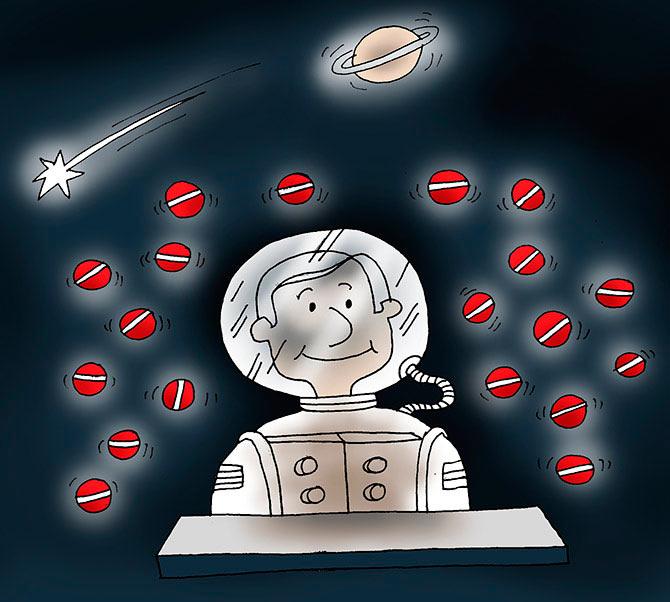 Question: If you have to manufacture in space, what would you manufacture?
And Kaul tells us, he answered 'cricket balls'.
---
Rediff reader Gopalakrishnan Sankaran was asked the following question in a job interview. Think you can crack it?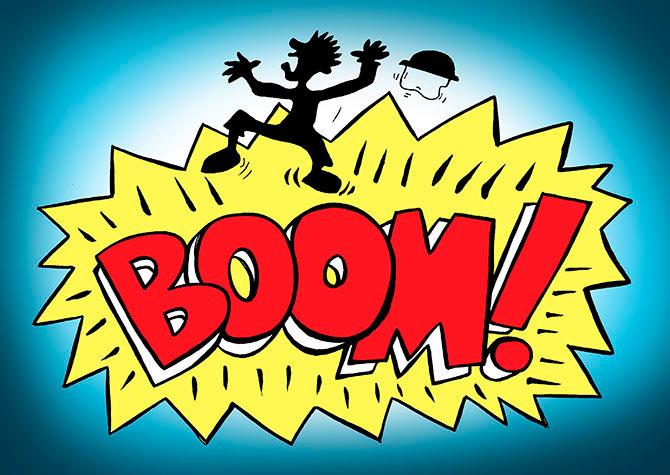 Question: Suppose you are witness to a charge of explosives going off accidentally throwing up skyward a worker. What will you do?
---
We know interviewers are known to test candidates for their presence of mind and quick wit. Here, Zahid Kazi shares a tricky incident:
Question: During the interview, coffee was ordered and placed in front of the candidate.
He was asked "What is before you?"
---
N Kiran Kumar was being interviewed for the position of software architect when he was asked this strange question: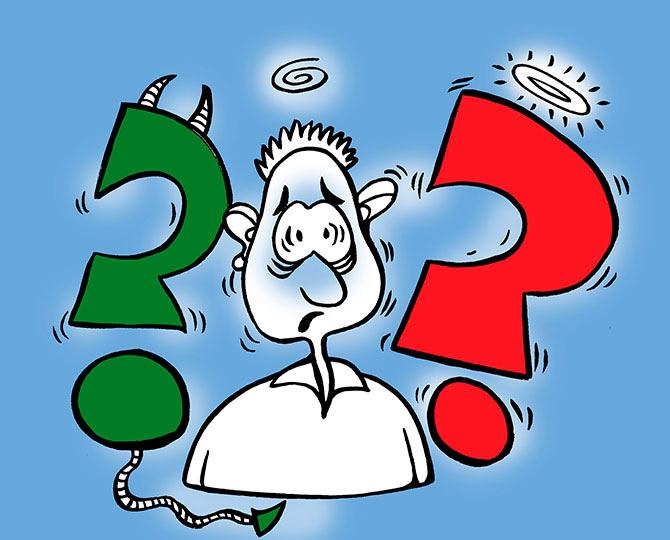 Question: Do you want me to ask what you don't know or do you want me to ask what you know?
---
Arun Kumar Pandey from Punjab was asked this question in a UPSC interview:
Question: How will you explain the difference between a cow and buffalo?
---
Dear readers, have you experienced more interesting interview questions like these in a job interview?
Please e-mail them to us at getahead@rediff.co.in (Subject: The strangest job interview question) and we'll feature the best ones right here on Rediff.com.