We'd asked you, dear readers, to tell us what are the strangest questions asked to you in a job interview.
Here are a few interesting responses we received from you. You can e-mail yours too!
Illustrations by Uttam Ghosh/Rediff.com
We start off with this response shared by reader Atul Panday.
Here are the two interesting questions he shared: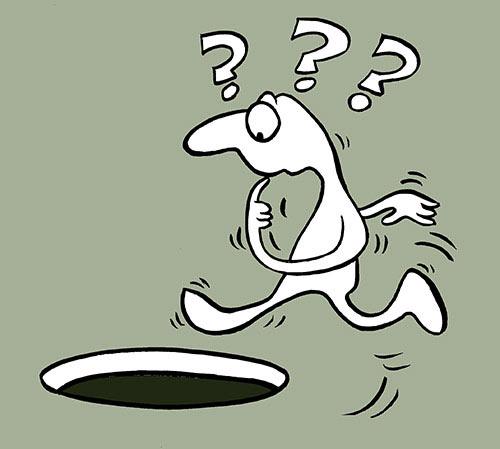 Question 1: Why are manholes round?

Question 2: If you had to choose between your hand and legs -- the other would get amputated -- which one would you choose?
---
The following question was asked to Srinivas in a job interview held in 2000.
Think you can crack it?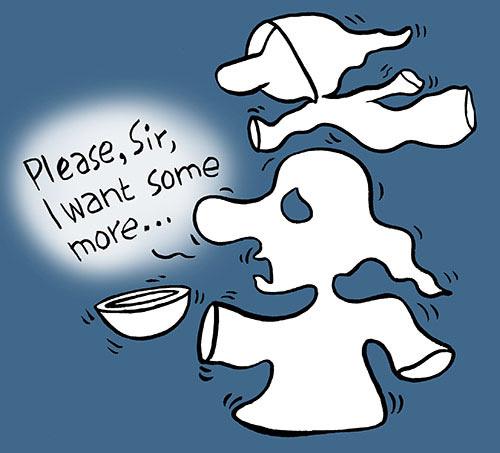 Question: If you are hosting a dinner and the list of invitees include everyone from world including dead what is the menu you offer?
---
Rediff reader Col H T Jagadish asked the following tricky question in a job interview.
If you were him, what would your answer be? Tell us!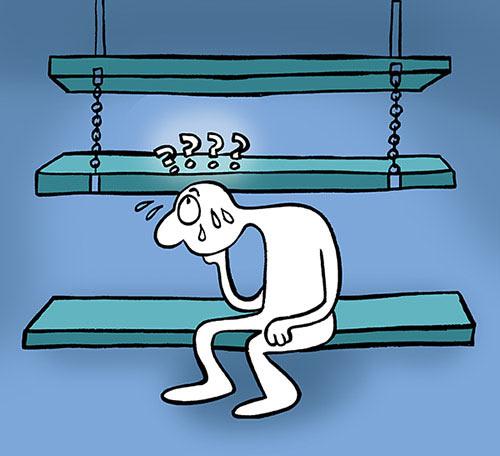 Question: You are travelling in a 3-tier AC train compartment.
Which berth would you prefer and why?
a) Upper berth b) Middle berth c) Lower berth
---
We also liked this particular question shared by Dr Venkatesh Chaturvedi.
He informs us that the interview was for the post of assistant professor in Botany in a university.
What do you think could be the question? Read on...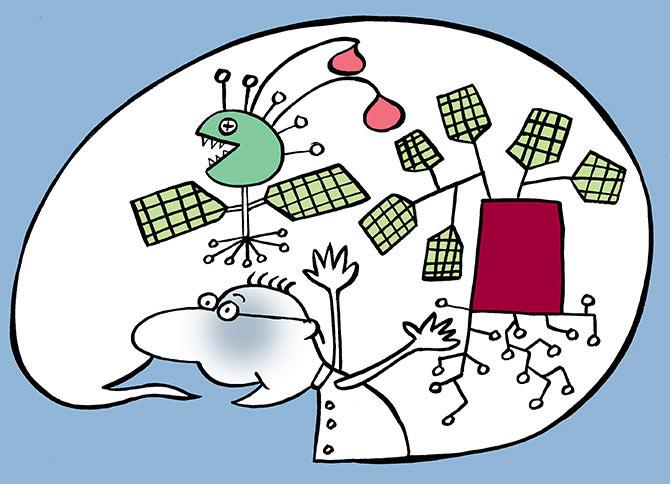 Question: I have never seen a plant in my life. Can you explain me what it means?
Question 2 (asked to a friend): Consider that you're in a class of six-year-olds. You have to persuade the kids to study botany. How will you do it?
---
We wind up with these three questions, which reader Ashish Patil, says were asked to a candidate who had applied for the role of web/graphic designer.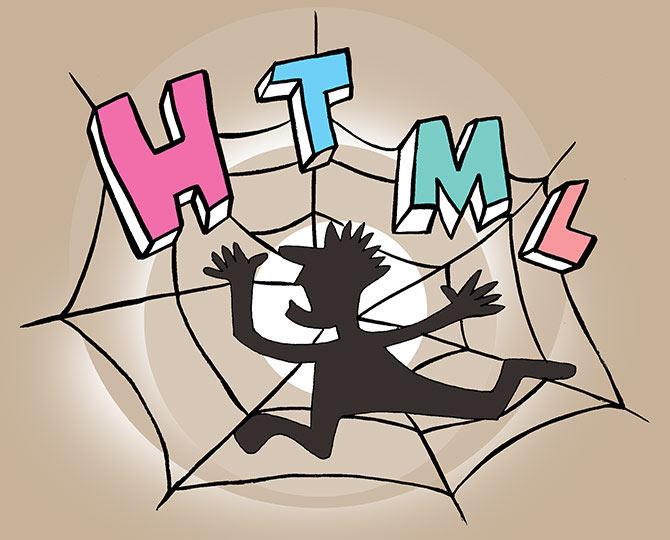 Question 1: What is the difference between GIF and JPG?
Question 2: Can you create a high resolution 'icon'?
Question 3: What is the full from of HTML?
---
Dear readers, have you experienced more interesting interview questions like these in a job interview?
Please e-mail them to us at getahead@rediff.co.in (Subject: The strangest job interview question) and we'll feature the best ones right here on Rediff.com.