A default will get reflected in your credit report and score.
You will not be able to get even a credit card, let alone high-value credit like a home loan, Sanjay Kumar Singh reports.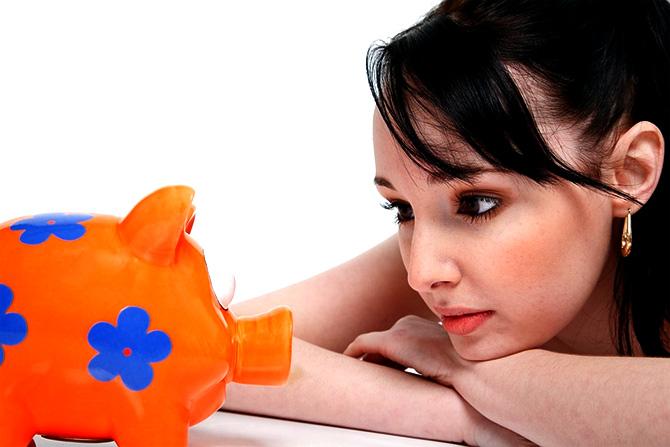 If you are a student planning to fund your higher education through an education loan, be warned.
Many who have taken this path before you have defaulted.
Non-performing assets (NPAs) within the education loan segment have been rising.
According to data from the Indian Banks Association (IBA), NPAs in this segment rose from 7.3 per cent in March 2016 to 7.67 per cent in March 2017, and further to 8.97 per cent in March 2018.
Clearly, repaying an education loan is proving to be more difficult than many students and parents imagine.
Culture of loan melas and waivers to blame
In states like Tamil Nadu, which tops the chart in terms of education loan NPAs, the political cultural has contributed to a high percentage of loans going bad. "Prior to 2014, education loan melas were held and immense pressure was put on public sector banks (PSBs) to disburse loans on a mass scale.
Such loans were often disbursed without adequate due diligence, resulting in a high level of defaults," says a highly placed PSB source, who spoke on condition of anonymity.
He further adds: "Prior to elections, either the interest or the entire loan is often waived. This has spoiled the attitude of borrowers. If elections are round the corner, they stop paying and instead wait for a waiver."
Banks don't take a security or collateral up to Rs 400,000. This is the segment where the NPAs are highest.
Students who have taken such low-value loans take up jobs in another city, do not inform the bank, and hence become hard to trace.
Sometimes, students become untraceable because they move abroad. Loan repayment is much better in the segment above Rs 750,000, where banks demand a collateral.
Excess supply, stagnating salaries
The demand-supply scenario in the job market is also leading to higher NPAs.
"The cost of higher education is rising. At the same time, there is excess supply of fresh graduates in certain career streams. Many graduates also have only low to moderate employability. Income levels for entry-level jobs are also stagnating," says Gaurav Aggarwal, associate director, unsecured loans, Paisabazaar.com.
Consequences of not repaying can be harsh
Not repaying the education loan is no longer an option with the advent of credit bureaus.
If a student defaults, the records of all the four credit bureaus will reflect it.
"The default will affect the person's credit report and credit score. Access to any sort of credit will be denied. He will have difficulty in getting even a credit card or a personal loan, let alone bigger loans like a car or home loan," says Manu Sehgal, business development leader, emerging markets, Equifax, a credit bureau.
"The student's parents, too, may get into difficulties. If they are co-borrowers, they have an equal liability. The bank will approach them as soon as the loan becomes delinquent.
"If they are guarantors, it will not bother them for the first six months, when it will chase the borrower. But eventually they will be approached for repayment.
"Even the parents' credit scoreswill get affected. If they are co-borrowers, the impact will be immediate, while if they are guarantors it will happen a little later," says Parijat Garg, vice president, Crif Highmark, a credit bureau.
PSBs getting better at tracking defaulters
PSBs too are becoming smarter at tracking borrowers. "Banks have started using social media like Facebook and Twitter to trace borrowers.
They have also started collecting the PAN and passport numbers of applicants, to make it difficult for them to abscond," says the PSB source mentioned above.
Plan well before taking a high-value loan
Students who plan to go abroad for higher education and will take a high-value loan must plan every step meticulously.
First, choose the institution and course carefully.
Consider the type of job you will be able to get on completing the course and the likely salary it will fetch (obtain this information from the institute's placement cell).
Calculate the cumulative cost over the period of the course.
Explore scholarship and teaching options to fund a part of the cost.
Analyse how the course will be funded -- how much out of family savings and how much through an education loan.
Also, ascertain the approximate EMI and establish how much will be paid by the family and how much by the student out of his earnings.
"Students must avoid overspending during the study period so that the education loan amount is kept to the minimum. If the parents repay at least the interest portion of the loan during the study period, that too will help reduce the burden on the student," says Ajay Bohora, co-founder and managing director, HDFC Credila Financial Services.
Students who are unsure about their income prospects or whose parents lack the financial wherewithal to repay on their behalf should opt for a longer loan tenure.
Once the take-home income increases, start pre-paying the loan, suggests Aggarwal.
"Create an emergency corpus that will allow you to repay in case of illnesses, family emergencies, etc," says Amit Gainda, chief executive officer, Avanse Financial Services.
If on verge of default, get loan restructured: Banks allow a moratorium period of 6 to 12 months after the course gets over.
If even after this period you are unable to repay the loan, get in touch with the bank and discuss your problem.
The bank may increase the moratorium period. "It may also restructure your loan by increasing the loan tenure and reducing the EMI," says Garg.