We'd asked you, dear readers, to tell us if you've lost your job and what you learned from the experience.
Rediff reader Dr Jnaneshwara GK, 50 from Mangalore shares his story: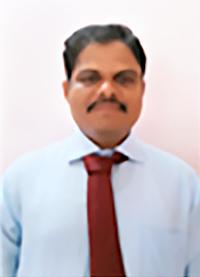 I completed PhD from National Chemical Laboratory, Pune and worked abroad in universities over 4 years.
When I chose to work in India, I faced three interviews in India -- in Delhi, Hyderabad and Bengaluru.
I finally chose to take up a job in Bengaluru since it was close to Mangalore.
As a scientist, I worked and supervised Conversion Rate Optimisation (CRO) projects on contract basis.
After working for 4 years 8 months, the main outsourcing company withdrew its contract and gave us the pink slip.
I started looking for jobs and connected with friends.
I was jobless for a month and a half, then faced an interview and got selected.
Meanwhile, I invested some money to buy a small shop near my school in Mangalore.
A month later, I got selected in the R&D sector where I worked for 5 years.
Once again, when the MNC chose to exit India, several people including me were jobless.
I got interviewed by Rajastan Agro company and got selected.
Three years later, I quit the faraway job to join my family in Mangalore.
I opened a garment shop which did not do well.
I worked as a lecturer in a college and served over one year in degree college.
When the contract got over, I moved to marketing. In 18 months, I worked in three distinct sectors -- pharma, solar and hotel.
I am currently working as a contractor in a top government institute.
My advice to readers is: When you lose your job, remain focused. Don't hesitate to take up lower salary jobs, especially if you have to take care of your family.
Grab whatever job you get and learn from them.
Prepare your mind to face all kinds of challenges.
---
READER INVITE
Did you lose your job? Know someone who has been laid off?
Do tell us how you coped and what you learnt from the experience.
Please write to getahead@rediff.co.in (Subject: Layoff Stories) along with your NAME, AGE, LOCATION. We'll publish the responses on Rediff.com.
---