International education consultant NNS Chandra shares advice on how to pick the right international education.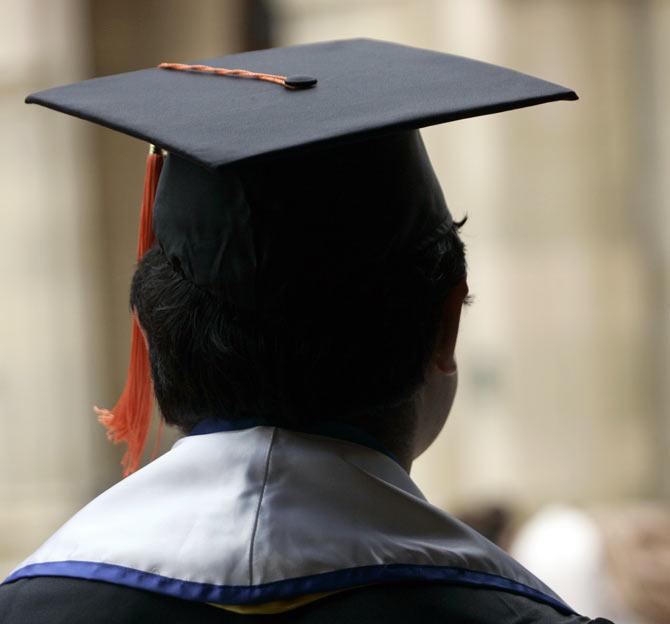 In an online chat with readers every Friday, overseas education consultant NNS Chandra offers advice on how to pick the right course and career abroad.
For those who missed the chat on December 16, here's the unedited transcript:
Nayan: I'd like to pursue a two years masters course in aerospace engineering.
Would you suggest I do it in the US, the UK or Canada? Also which colleges should i go for?
NNS Chandra: Hi Nayan - Graduate study in aerospace engineering is also available at several Canadian post-secondary institutions. One school/program I am familiar with is at Carleton.
Take a look at UK Schools, The Department of Aeronautics at Imperial College London is noted for providing engineers for the Formula One industry (an industry that uses aerospace technology). Cranfield University is also known to produce the largest number of postgraduates in the UK with an aerospace engineering related degree.
Manali-Sutar: Is it expensive to study in the US? How much will a year's course cost?
NNS Chandra: It depends Manali. Depends on what you are studying, which university you are studying and where are you going to be located.
A typical private research university can be seen quoting amounts like 50000 $ plus per year of under graduate study (all inclusive, tuition, living expenses etc).
Also, you can be confident that as international student one can work, get scholarships, financial aid etc
Vipul Koul: I am a final year student studying in Mumbai university for the course of Computer Science.
I want you to evaluate my profile and guide me for MS in CS for Fall 17. CGPA- 6.22 GRE- 309(Q-162 V-147 AWA- 3.5)TOEFL- 107I have already applied at USC,UTD and ASU. KIndly evaluate my profile and guide me with its shortcomings.
NNS Chandra: Great Vipul. Good scores, You are quite competitive in schools you are applying to.
I am sure your under graduate degree in CS is a four year course, right?
If you could possibly share your SOP and detailed bio/resume I can study and give feedback. I would love to do that.
Lead image used for representational purposes only. Image: Jonathan Alcorn/Reuters