Does your alma mater feature in the Top 10? Find out!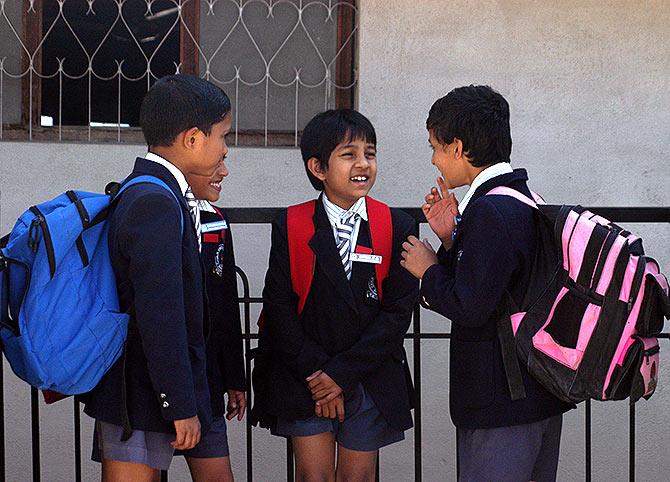 Leading career magazine Education World has recently published its list of best Indian schools for the year 2015.
The EW India School Rankings 2015 ranks the country's best schools under 14 different categories -- day co-ed, day-cum-boarding, sui generis co-ed day cum boarding schools; day boys, day girls; boarding co-ed, boys and girls; international day, day cum-boarding, and wholly residential schools, and also government day, boarding, special needs and for the first time, budget private schools.
This year, a sample of 11,660 respondents comprising parents, principals, teachers and senior school students constituted the C fore survey.
In the survey that lasted for over four months, 120 C fore field personnel in 27 cities including Delhi, Mumbai, Chennai, Kolkata, Bengaluru, Hyderabad, Pune, Lucknow, Indore, Jamshedpur, Darjeeling, and Dehradun, interviewed the sample respondents and rated schools in their region on a 10-point scale across 14 parameters -- academic reputation, co-curricular education, teacher welfare and development, competence of faculty (20 points), co-curricular activities, sports education, individual attention to students, life skills and conflict management education, infrastructure provision, leadership/ management quality, special needs education, internationalism etc.
Over 11,000 parents, principals, teachers, educationists and for the first time senior students, across the country, were interviewed for the survey.
Here's a list of Best Indian Day Schools that made it to the Top 10: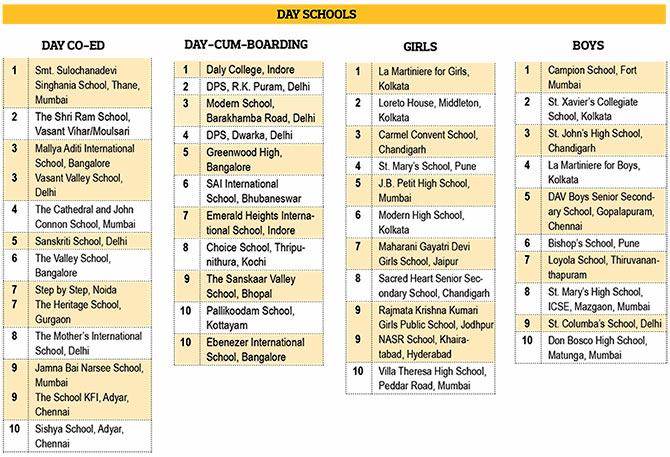 This is the list of Best Indian Boarding Schools of 2015: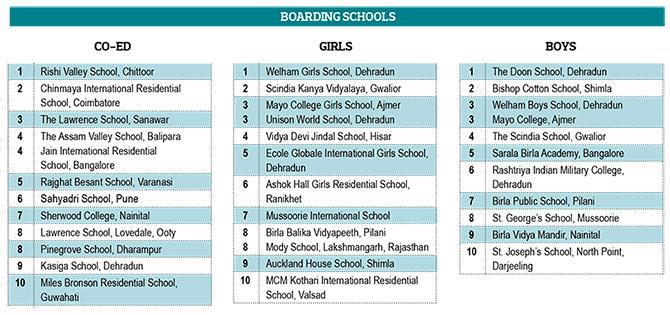 These are the Top 10 International Schools of India for 2015
Ranking Tables Courtesy: Education World
Lead image used for representational purposes only. Image: STR New/Reuters