The simple ways you can get over weekday blues.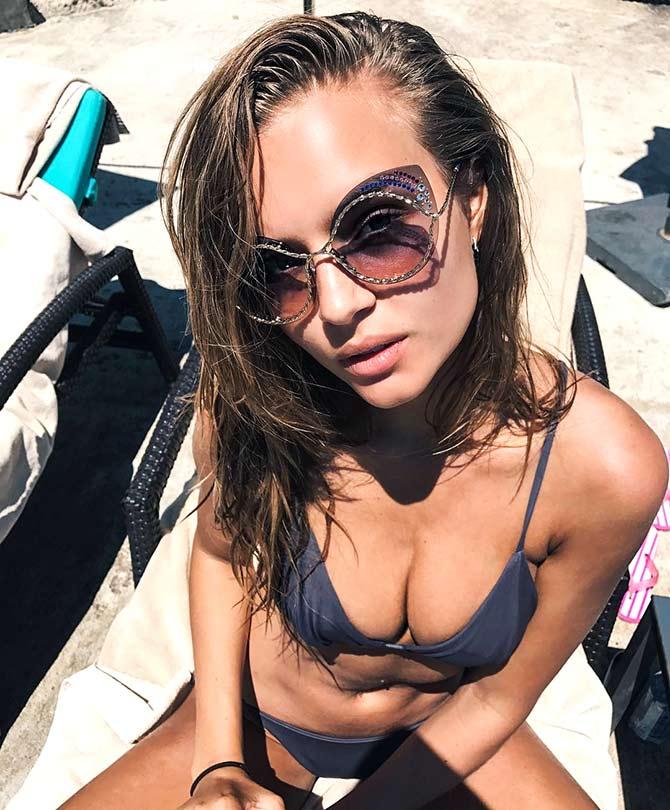 Our life is mostly weeks with brief intervals of weekends.
With two days of rest and relaxation for every five days of work, the work-play ratio seems off and quite frankly, unfair.
That grey feeling of slow dread that fills your stomach on Sunday night in anticipation of the Monday blues should be thrown out immediately if not sooner.
Even if we need to work through the week to be able to relax and party on the weekend, there should be enough reason other than monetary incentives to make us want to wake up early Monday through Friday.
Here are some little things you can try to make your weekdays less dreadful and make the wait for the weekend slightly less brutal.
Sure, not every item on this list is going to be doable or interesting for you, but even if one of these things can make your day slightly brighter, hey you just have four days to go to the weekend.
Look good, feel better
It's no secret that when you look good you feel good.
So whether it is getting a fresh blow dry, putting on a crisp shirt, filling in your eyebrows, shaving your face or putting on a little lipstick -- whatever you do when you're making an effort to get dressed -- do it.
A little spruce up goes a long way even if your day is ordinary and routine.
Often, most of us will choose to reserve our nicer clothes for days when we have something special planned or if we know for sure there is someone interesting to meet with, but the way life works out, we usually run into people when we least expect it.
Who knows, if you have a nice outfit on you will force yourself to go somewhere nice after work, and even if you're just headed to the dry cleaners, at least there will be a pep in your step.
Work out -- or at least pretend
As a person who once owned a gym membership, I can briefly recall not being sick as often, having better immunity and a lot more energy.
Working out does tie into the look good, feel good theme, and there are so many ways to get your exercise fix.
I'm no fitness trainer, but I feel like a dance session while doing chores like organising your closet or making a meal also counts as a work out.
A good meal a day keeps the blues away
Eating good food should really not be a luxury, nor should it be difficult.
I have never been able to follow a recipe in all my life, but in spite that I've managed to make some pretty good dinners.
A quick trip to the grocery store, a pan on the stove and some spices later you can have yourself a decent meal, or a hilarious story to tell at a future dinner party.
Even if you'd rather eat instant noodles than cook actual food, just add some butter, cheese or whatever else your taste buds fancy -- I'd personally recommend a little peri peri spice and grated cheese, seems odd, but it works -- and you have just made yourself a better-than-usual dinner, from there its all baby steps upwards.
Next, you can push yourself to boil a little pasta add some bottled sauce, who knows one day you could find yourself whipping up some butter chicken.
Cooking a meal also gives you a brief sense of being a self-sufficient adult and to be honest, you get to eat something delicious at the end of it -- no hump day blues here.
So you could be sat at your desk all day with eyes straining from the light of the laptop screen and fingers cramping from typing, but to know that there is a possibility of homemade cacio e pepe at the end of the night? That's priceless.
Date night and date day
Why people reserve date nights for the weekends is so puzzling to me.
Granted if you live in Mumbai and are dating someone, who lives more than two neighborhoods away from you, it's like being in a long distance relationship, but a quick coffee after work or a mid-day meal at lunch break just makes life so much more pleasant.
Also sitting in Mumbai traffic is only tolerable when you know someone pretty great is waiting at the end of the honking cars and numerous traffic lights.
Music
It is my personal belief that almost all life activities need to happen with a soundtrack.
With numerous ways to listen to music, there really is no excuse to be driving to work in the morning listening to nothing.
If any of you were born before 1995 you remember the days when we went to shops like Planet M and Rhythm House, and actually bought CDs.
Now with Shazam and iTunes giving us the opportunity to discover and download anything anywhere, shouldn't you have a karaoke session in the shower?
How can anyone prepare for an interview or a difficult meeting without getting dressed to the greatest hits of Queen?
Send yourself a present -- buy something online
Do you ever get a text on your phone when a paycheck has been deposited in your account?
Do you immediately realise you aren't getting paid enough?
Being an employed millennial is a bit confusing, but what is not confusing is going to a mall and buying stuff.
Even if you hate crowded malls, there are so many items in your saved cart on Amazon that just need to be checked out.
You can even click the gift option so that it comes wrapped up just like a present.
Truly, the only way to but hair products in 2017 is when you know they will reach your doorstep in a cardboard box in questionable wrapping paper, hard to tear packing tape and a big fat bow.
Treat yourself
Going to a spa in the middle of the week is maybe one of the best ideas ever.
Nothing helps beat Monday blues like 30 minutes with your head buried in one of those massage table holes, listening to oriental acoustic music and basically taking a nap.
You may as well start looking up spas next to your office now.
That's what friends are for
A child could beat me in any card game, but I do believe that as we grow older most of us are genetically designed to enjoy a little Diwali-party style cards night.
But why should this only be reserved for one time of the year?
With so many fun card games to choose from, a mid week games night to play Taboo, Monopoly deal or Exploding Kittens with friends can be more fun than you'd think.
That's what friends are for… Part 2
Do you ever just want to watch a movie that no one else is too keen on?
So you have to blackmail a friend to join you for the Wednesday night 8 pm show until they finally cave?
That is great, because most nights your friends would probably just be home eating dinner and playing video games anyway.
But when you go to the movies mid-week, aside from a belly full of popcorn there are so many other perks to be enjoyed.
You have an excuse to eat ice cream and popcorn at the same time, you can discover a new song from the soundtrack of the movie that you can listen to on loop for the next week.
Maybe if you're really lucky you will be sitting next to someone exceptionally bizarre that will leave you in splits and then you have a hilarious story to tell from an otherwise regular weekday.
Find something you love
Not everyone gets to do the job they want to do, but that doesn't mean you can't diversify and do two things at once, or maybe even more than two.
A day job is a means to an end, but a parallel job can be almost anything you want it to be.
A parallel job is a good option to pick, because then you take it a lot more seriously than you would a hobby, and eventually you could turn it into an alternative revenue stream.
I don't know who decided that of the seven days in a week only two should be the weekend, but if we must work hard to play hard, there should be enough time to do both.
If we can't find enough days to have fun, we can at least try to have enough fun in the days we do have.

Lead image: Courtesy Josephine Skriver/Instagram