Your CV should be concise, informative and relevant, says T Muralidharan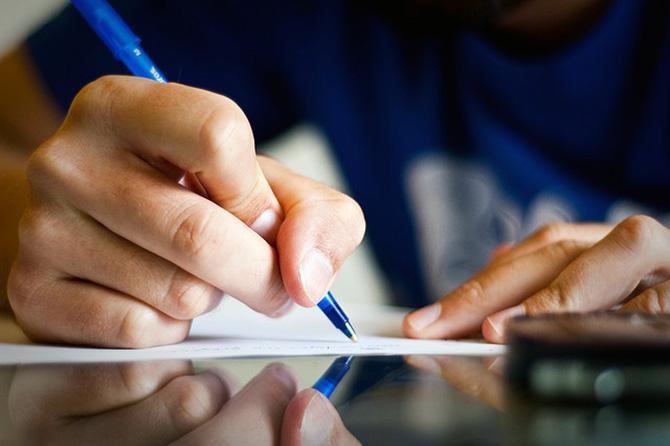 If you are on the look out for a new job, you'd realise how important it is to draft the perfect CV.
If you're a fresher, the task becomes tougher as you are not sure what to include and what to avoid.
The one-page long document, we all know, is the ticket to launch your career.
In a recently released book An Expert's Guide to Your Right First Job, author T Muralidharan, chairman, TMI group shares quick and easy tips that will help you draft a near-perfect CV.
The following excerpt has important tips for freshers. Read on...
---
Your resume should be comprehensive but also concise, because its fate is decided in just ten seconds.
How long should a fresher's resume be?
Most of us have been told that we need to limit our resume to just one page to make it easy for recruiters to go through it. That is not the case according to quickly Indian recruiters.
Your resume can stretch to two pages, provided every bit of information that you cite is relevant and useful.
Contact details
On the resume, you need to mention your name and contact details.
Make sure to mention your current address, mobile number and active email id.
All further communication will be made via mobile and e-mail; companies are also sending their offer letters via e-mail now. So ensure that you provide only the active e-mail address.
Career objectives
In this section, you should mention the position you are applying for in the company.
It is a good idea to add where you see yourself in the next five to ten years which shows your commitment to stay.
So this section needs to be modified whenever you change the role or the company that you are applying for.
Work experience
Being a fresher, you do not have relevant work experience. So you can talk about your internship during college.
Don't just mention the time duration and the company where you worked.
You should describe it a little bit and discuss how your input was appreciated by the company.
Training and certification
You can discuss any training program you might have undertaken during college.
Many students take certificate programs during summer vacations; you can mention that here as well.
It does not necessarily have to be related to your education.
You could also mention if you have learnt a new language or taken training in graphic design.
Please explain why you took that certification, and how it is relevant to the position that you are applying for.
Qualifications
This is where you will mention your academic qualifications.
Start by detailing your latest academic degree/diploma and work backwards to the year you finished Class XII.
In the Indian context, marks and percentages are important and you can mention those in this section.
It helps if you have been a consistent performer, or if you have worked hard and improved your grades as you progressed.
If your grades and percentages are poor, do not mention them in the resume.
Highlight if you studied in a premier educational institute either in school or at college.
Highlight if you studied in an English medium school.
Extra-curricular activities
Now that all your academic and internship details are filled, you can talk about your hobbies.
Mention things you like to do in your free time.
It would be good to mention if you are interested in sports, as being a sportsman teaches a lot of good qualities like leadership, teamwork, how to face challenges and how not to be a sour loser -- all of these can be mentioned as your strengths.
Also mention if you are creative and love art and music.
It would be appropriate to mention if you play an instrument or paint in your spare time. But only mention your current hobbies.
Top five accomplishments
As mentioned above, list your top five accomplishments till date.
If you have less than five, it is okay but make sure that these accomplishments are significant.
Strengths
You can mention what you think are your strengths.
In case you mention that you go to the gym and use weights, do so only to highlight, in so many words, that you care about fitness.
Mention your mental abilities -- such as your power of concentration, out-of-the-box thinking, etc.
Explain how it is relevant to the job that you are applying for.
Do not copy your friend's strengths.
Identify your strengths and mention them here.
References
You can give names and contact details of your professors and your project leader during internship in this section.
Do not give your father's and uncle's names as reference. This needs to be very professional.
If you do not have references, it is alright.
Be very careful about what you put in your resume.
You will need to edit it many times before sending it out to companies.
The interviewer will catch on to what you write in your resume, and question you if anything seems too interesting or false, to test your knowledge and honesty.
You never know what the interviewer might ask you. So it's better to be prepared.
Companies are very particular about what candidates put in their resume.
Lead image used for representational purposes only. Credit: Lucas/Creative Commons
Excerpted from the book An Expert's Guide to Your Right First Job by T Muralidharan, chairman, TMI group.
Published with the kind permission of Rupa Publications. The book is priced at Rs 150.
ALSO SEE