Does your CV impress in the first 10 seconds?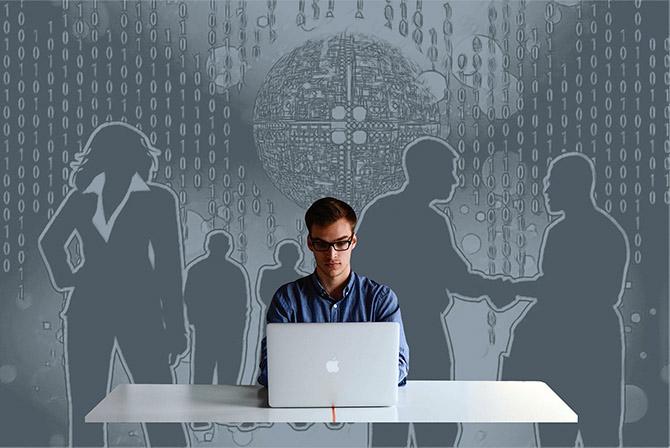 Any candidate, irrespective of experience, usually comes across that one tedious task of updating their curriculum vitae (CV) or resumes while looking for a new job.
Most of them take the easy route by following a standard template taken off from the internet, and try to fill one or two pages with everything they have accomplished in life. They put all their hopes in actually getting called for an interview and then getting a chance to explain everything they have done so far.
However, in reality, it does not work that way.
With rampant competition across sectors and industries, it has become extremely important for job aspirants to stay au courant of latest hiring trends, and update their CVs to improve their chances of securing a good job.
While there has been some improvement on this front via various online recruitment platforms that are transforming the overall employment scenario in the country, it still boils down to which candidate has the better resume.
You have about 10 seconds to make a first impression.
Here are some tips to keep in mind.
Get the basics right
Ripping off that standard template for CVs from the internet is perfectly okay as long as you keep it simple and to the point.
Avoid using fancy designer resume templates unless you are actually applying for a job in graphic designing.
Make sure you use a simple format with a simple font, bullet points, readable font size, bold headings, and perfect indentation.
Double check to remove any spelling or grammatical errors.
Remember, nothing puts off a recruiter than a resume that doesn't have these basics in place.
Do this well, and we assure you that unless someone has already been hired for the job you want, the recruiter will definitely give your CV a quick glance.
Customise your resume
The single biggest mistake almost every job seeker makes is sending out the same resume for every job.
If you're trying to play the quantity game by sending out the same resume to hundreds of companies every day, you are wrong.
Go through the job description and spend a little bit of time customising your resume to perfectly fit that role.
A lot of times recruiters will just glance through your resume to find some keywords from the job description and if they find them on yours, you've scored.
Remember to use the same keywords as the job description if possible, however, keep it factual.
No recruiter would appreciate if a candidate failed to demonstrate at least some of the skills mentioned in his/her CV during the interview.
Focus on experience
Unless you're a fresher who is applying for a job for the first time, the education section of your CV needs to move to the bottom of the page.
The focus has to been on your experience, starting with details of your last job all the way down to your first.
Keep in mind that if you are someone with over a decade of experience in different companies then you need to remove less important roles you've been in, and highlight the prominent ones.
Use numbers
Try to quantify your work as much as possible.
For example,
Option 1: Used affiliate channels to decrease the overall cost per lead.
Option 2: Used affiliate channels to decrease the overall cost per lead by 35 per cent over a span of 2 months.
We can safely say that option 2 will do a much better job at projecting you as a worthy candidate to the recruiter as the figures will serve as concrete evidence of your abilities.
Add a cover letter
Even if you are not asked for it, try sending in a cover letter with your application.
It doesn't (and shouldn't) have to be an 800-word essay. In few lines, write a crisp note on why the HR of the company you are applying to needs to look at your CV, and what you bring to the table.
Consider your cover letter to be your 30-second elevator pitch to the recruiter and write accordingly.
These tips should help you get noticed and win you an interview. Good luck with the job hunting!
The author Dinesh Goel is co-founder and CEO, Aasaanjobs.com
Lead image used for representational purposes only. Image: geralt/Pixabay.com