How many of us really exploit the amazing features that social networking sites offer?
Besides winning followers and making new friends, sites like Facebook, Twitter and LinkedIn can open up a mountain of opportunities for those who're willing.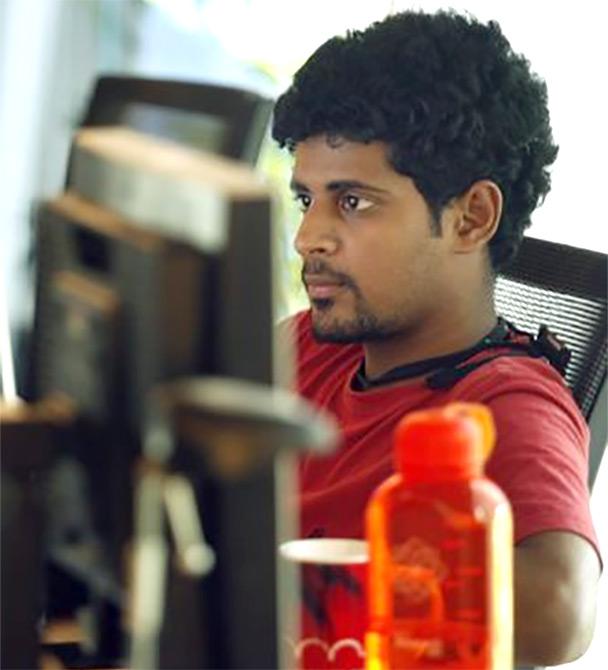 Photograph: Punit Paranjpe/Reuters
To catch up with the fast-pacing competition in the job sector, social media sites like LinkedIn, Twitter and Facebook have come up as a viable opportunity to make you land at a job without exasperating struggle.
With polished skills, focused approach, and planned social media strategies, you can actually make a smooth landing to your next potential career. Check out how!
---
LinkedIn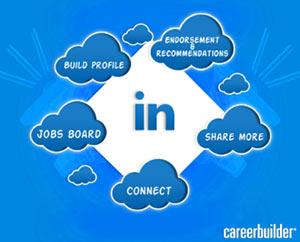 Plumb through the accounts, connections, groups, and pages on your LinkedIn account to land at the career that you want to be at.
For this, you need to make use of the features it offers and do the following:
Connect: To make strangers as friends on Facebook might be slight eerie, but that's not the case with LinkedIn.
At LinkedIn, you can connect with the unknowns, who although are in the industry that you want to be in. And yes, more the connections you have, more are the chances of getting help with job search.
Also, join Active Groups, post questions about positions requirements against jobs to show your interest and stay connected. This would also make you find your mentor, as LinkedIn profiles are visible.
To connect easily with the people, consider those who are just a degree away from you.
Choose the right jobs board: Stay tuned to the job board, as that brings to you all the open vacancies that you might be interesting in joining.
To utilise the job boards at the max, you need to ensure you pick the right job board.
Search jobs based on the job title, location and salary.
Activate account management.
Make the best use of functionality at job boards like filter questions, response templates etc.
Also, follow prospective companies to stay updated about the companies' history and present activities. This would help you in your interviews.
Endorsement and recommendations: Understand that there is a difference between endorsement and recommendation.
Where recommendation supports you and your work, endorsements are skills and expertise you possess according to others.
Both endorsements and recommendations would help you in getting the job. You can request for writing LinkedIn recommendations to your connections via messaging system.
Share more: If you share more content like articles or interesting insights, your chances of getting contacted by the recruiter rises by almost 10 per cent?
Add tips and tricks from your industry and help people find new jobs, ideas and suggestions.
Build your profile: Last but not the least, make sure your profile is complete and you have mentioned all the details and sections in your LinkedIn Profile.
---
Facebook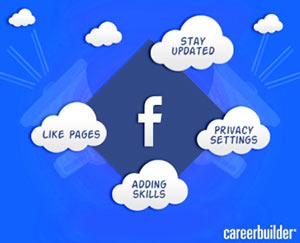 Facebook has no doubt brought fun and perky element in the life, but if you know how to use it, it can even brighten your career path.
When you're on Facebook, ensure you do the following:
Like pages: The companies that interest you and you want to be a part of their team should be in your like list.
Select 'get notifications' option so that you stay updated about their job openings and other updates.
Stay updated: Keep your Facebook profile updated by revising all the work, qualifications details.
The recruiter should easily get to know about your current and past experience.
Privacy settings: For all those posts/ shares/ comments that you do not want to affect your professional life should be hidden. Set your privacy settings accordingly.
Add skills: Facebook has included an option for professional skills on the profile page. Did you check that?
Make sure you have updated that.
---
Twitter
To finely tweet your way to your next job, you need to be active on these four fronts:
The search keyword: Use the job keywords relevant to the job that you want to get in, like 'engineering jobs', 'jobs in Delhi', or 'job vacancy in IT' and search these in the search bar.
Hashtags: Using #tags before your search word would help you too, as generally employers post jobs with #tags for casting wide net.
Follow: You need to follow those several Twitter handles, which are dedicated for job posts.
Just type 'jobs' in the search bar and get the list of the handles, and then follow them.
Tweets: With tweeting, you can actually enhance the possibilities of connecting with like-minded people.
Some more quick tips to help you
Let people know about your job search.
Post your plans on your social profiles (with public view settings) and allow social recruiters to find you or let your friends, connections, or followers suggest you what you need.
Along with the potential use of LinkedIn, Facebook, and Twitter, you may also start exploring and utilising the likes of Pinterest or Tumbler, as these as well are pacing at a great speed.
Either pin your resumes, follow pages for job tips and opportunities or use Tumbler and build your profile.
Whatever social site you're a member of, it is important to stay active -- so that you're able to make the most of the features it offers.

ALSO READ: Ouch! Here's why LinkedIn is not working for you
5 things you're doing wrong on Facebook