If you want to get noticed, dare to think beyond the conventional career sites.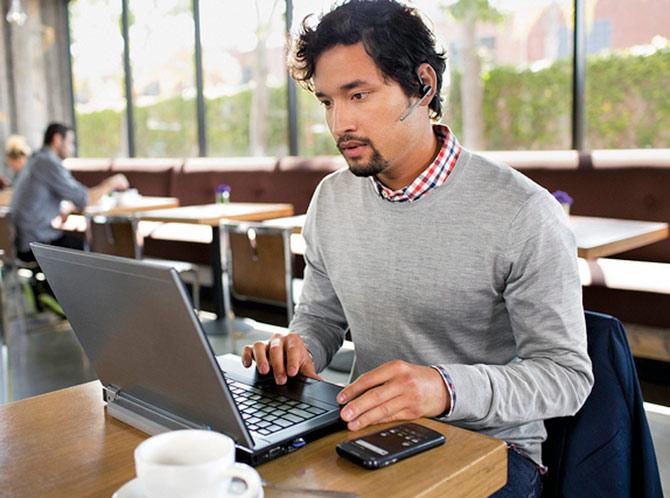 Hunting a good job is important for all of us.
After all nobody wants to stay unemployed or stuck in an unhappy job.
But how about making it an interesting activity and be somewhat innovative in the job hunt?
Here's how you can redefine the activities of searching a job.
Befriend LinkedIn and spend some time with it
Befriending LinkedIn would not just get you a good job but would also allow you to network with people, who would help you in your career.
Plus, the most important part is activating the events applications option.
With this, you will get the notifications for the programmes that happen around you (based on your career options).
Try to attend few of the selected events, as that would help you make relevant contacts with people from your industry.
TIP: Sharpen your speaking skills as this would help you connect better.
Practice speaking and not talking
There is a difference between speaking and talking and that difference is called intelligence.
So practice speaking and a lot of speaking, so that when you get the opportunity to talk to the hiring manager, you speak relevant and intelligent stuff.
During interviews, what you would speak would majorly decide whether you are in through the job or not.
TIP: If you are not confident about your speaking skills, enrol yourself in grooming classes.
Be on Quora
How many of you have heard about Quora.com?
It is a wonderful and relevant content generation platform.
From knowing about the list of top companies in your industry to learning about particular company's culture or job vacancies, Quora can help you with everything.
Along with giving you solutions for your queries, Quora would also help you get noticed.
Hiring managers do use Quora as well to known how active and sensible is the candidate via the answers and questions posted.
TIP: Be relevant and verify before you post anything.
Start blogging
Content not just makes companies rule and stand out as a brand, but it does the same to an individual too.
Start blogging and market your skills in your own way, you never know you may make your own industry standards while doing so.
TIP: Build your extreme credibility and bring your positives in work (achievements and awards). Keep negatives at a bay.
Lead image used for representational purposes. Credit: plantronicsgermany/Creative Commons