Ugrade your skills. Tap on to your network. Choose the right company, says Neha Bagaria, founder, JobsForHer.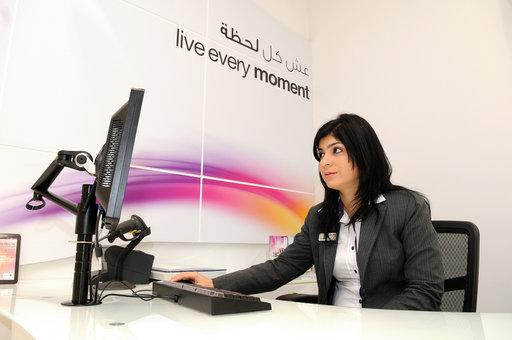 Give a new mother a sleeping child for an hour, and she can achieve 10 times more than a childless person." -- How To Be A Woman, Caitlin Moran
Research shows that out of 100 college grads in India, 40 are female*.
This is great news, and clearly points to the fact that the education gap has been bridged, and today we are standing proudly on the shoulders of the previous generation.
However, of these 40, only 8 pursue a career** and then 4 out of the 8 drop out within 3 years***.
If you are one of the four who dropped out of her career, you know that the reasons are usually personal.
They range from marriage (leading to relocation or becoming a trailing spouse), to motherhood (making you a primary caretaker), to elderly care (in the case of an ailing parent or in-law).
Be happy about your break
Do not cut yourself up about taking a career-break to focus on important personal developments in your life such as a new marriage/home/baby, or caring for a family member.
Your work life may be fulfilling in many ways, but your personal well-being and family's needs are as important.
Besides, taking a break to focus exclusively on the new development in your life or family allows you the freedom to let go and relinquish a little of the control you hold on to so tight.
It can be a rewarding and enlightening process, one that will see you through all the curveballs that life chooses to throw at you, later.
Go back to that career when you're ready, rejuvenated, and revitalised, after your break.
Tap into your networks
You might not realise it but even while you were on a break from the workforce, you have built formidable networks around you.
These include your friends, your husband's colleagues, your children's parents, and of course, you can always reach out to your ex-boss and ex-colleagues.
Meet them for casual coffees or lunches or drinks to get your finger on the pulse of what is going on at the office or in your field of work in general. You never know which contact or job that conversation might lead to.
Take a course, upgrade your skills
A sabbatical from work is the best time to upgrade your skills in your particular field of expertise.
Whether daily, twice or three times a week, step out of the house to engage in meaningful and enriching discussion and education with other like-minded individuals.
And if you don't want to step out of the house, there are plenty of online resources like coursera.com or udemy.com where you can find multitudes of tutorials to update yourself.
Stay abreast of industry developments and update your skills accordingly. You will have that much more ammunition for your resume and your job interview.
Rediscover The Field
If you're ready to get back out there and it's been a while since you left, you may feel that matching your skillset with the specific needs of a company is a daunting task.
You may want to ease in to employment through flexible work and find a way to balance work and home.
Identifying a workplace that supports your return can be tough.
The good news is that while you've been away the work-environment in many companies has undergone a tidal wave of change.
Today, companies offer an array of flexible options as they recognise the need to staff skilled and talented women like you, who are choosing to restart their careers.
Opportunities range from full-time, part-time, work-from-home, freelance projects to returnee internships.
There is a company out there that wants to hire you.
Find the right company to restart
The companies on JobsForHer.com are on it because they want women like you -- women who took that voluntary break and are ready to come back, renewed and revitalised by motherhood.
They believe in your enhanced abilities with regard to time-management, project-organisation, multitasking, risk-assessment, work-ethic and commitment, because of the reasons you left -- to focus on family, in one way or another.
The marathon of motherhood, running a home or taking care of an ailing elder on a daily basis makes these skills an integral part of our daily system.
Our clients like that, and they want that. They also love the fact that you represent a pool of experienced female talent, available to join them at no notice-period.
References
*Higher Education and Women Participation in India, Dr. Shanjendu Nath (http://www.borjournals.com/a/index.php/jbmssr/article/view/391/989)
**Women, Work, and the Economy, IMF (https://www.imf.org/external/pubs/ft/sdn/2013/sdn1310.pdf)
***India's Economy: The Other Half, CSIS (http://csis.org/files/publication/120222_WadhwaniChair_USIndiaInsight.pdf)
Neha Bagaria is an entrepreneur at heart, a Wharton grad, a wife, a mother-of-two and a woman who restarted her career, thus founding JobsForHer.
JobsForHer.com is an online portal to enable women to restart their careers post marriage, motherhood, elderly care, etc.
Lead image used for representational purposes only. Image: ILO Arab States/Creative Commons