What was it like discovering a new world? We would love to know!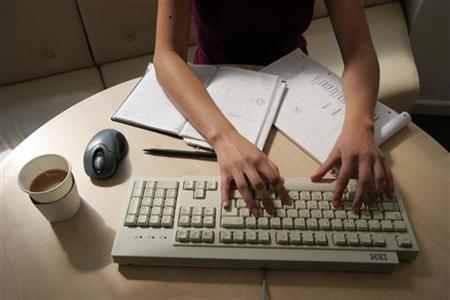 If the Sanskrit Shikshak Sangh has its way, the next generation of Indians will never learn a foreign language in school.
Following its big victory last month when the board of governors of the Kendriya Vidyalaya Sangathan agreed to discontinue teaching German as an option to Sanskrit starting this year, the Delhi-based organisation is demanding that foreign languages be dropped from all private and public schools and be replaced with Indian ones too.
A new language, Sanskrit or otherwise, opens doors to new worlds, new cultures, new experiences.
Have you learnt a foreign language that expanded your horizons?
How did your worldview change? What were your experiences like?
We would love to know!
Please write in to getahead@rediff.co.in (subject: 'The foreign language that opened new doors') and share with us your experiences of discovering a new world!
We will publish the best responses right here on Rediff.com. So hurry!
Photo: Catherine Benson/Reuters
ALSO SEE