International education consultant NNS Chandra shares advice on how to pick the right international education.
Illustration: Dominic Xavier/Rediff.com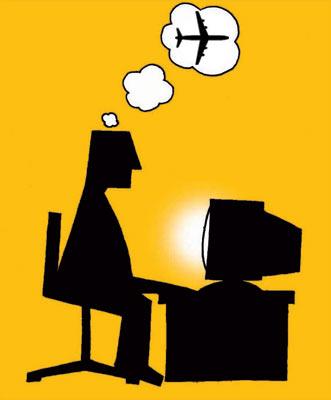 In an online chat with readers every Friday, overseas education consultant NNS Chandra offers advice on how to pick the right course and career abroad.
For those who missed the chat on October 28, here's the unedited transcript:
---
Ananda Kumar: Hi Sir, I am studying, AS and A level exams of CIE are nearly due, after this I want to pursue aeronautical engineering either in Singapore or Germany.
What are the options sir, and also job prospects in future.
NNS Chandra: Germany and Singapore are great options. No question.
National University course is a good one.
Aerospace is a fascinating area. With lots of opportunities now.Watch - Interstellar.
My generation - We were born too late to explore the world, but born too early to explore the stars. But you guys can do what ever you want.
Opportunities are immense. Focus. Let me know if I need to do some thing or can be of help in any way. Let me know.
---
Tejas Barve: Hi sir, i am into my final year BE(mechanical). I wish to do MS in Germany/USA, what is the right time to appear for my GRE and TOEFL.
Which one is a better option (germany or USA). Should I wait for a year in India and get some job experience and then plan for MS.
Also I'm not so ready for my gre. What should I do? Thank you sir
NNS Chandra: Hi Tejas, If you feel like that, please postpone your push to move fast.
Spend couple of years working in India. Get confident and write/score good in GRE and then start thinking. Take your time. Focus. You should be fine.
---
Aryan Bansal: Respected Sir ,Hi ! My name is Aryan and I'm 14yrs old. I'm in 9th grade and have a great interest in studying abroad , in MIT. That's my dream which I want to accomplish for sure.
I need your guidance for it as you have a great experience and can really help me. I want to do PhD in Mechanical and Electrical Engineering. Please guide accordingly ! Thank You.
NNS Chandra: Hi Aryan, Impressive. Happy to know your goals. And it would be my pleasure to support your quest. Please write to me.
And for now take small steps. Say for example write American Math Contest this Nov 15th.
Please feel free to email me for all details on American Math Contests (AMC 8). Stay focused. All the best.
---
Prafulla Shetty: Hello Sir! I have got 302 in GRE (152-q,150-v),toefl-94. CGPA-7.5. I'm in final year of BE in extc.
Planning MS in fall 2017.I wish to pursue my masters in ECE, mostly in network administration management.
Can I get into a good college with these scores? Or should I give my GRE again? What are the job prospects in USA after the completion of my MS degree?
NNS Chandra: Hi Shetty, I would say, may be it is a better idea to improve the GRE. That should make you competitive in many more schools.
The job data show qualified professionals are in demand.
Recruitment is happening. As of now. You are going to hit the market 2018-19, right? Things are looking good at this time.
---
Have questions for NNS Chandra? Post them here!