We'd asked you, dear readers, to tell us what your first salary was and what it meant to you at the time.
Rediff reader Anjum Parwej, 52 from Indore shares his story:
I got my first job before my MBA results were declared in 1994.
My first company was Sterling Holiday Resorts (I) Ltd. and I was posted as sales trainee at Patna.
My date of joining was March 2, 1994 and my first salary was a consolidated pay of Rs 2,100 + Rs 40 petrol allowance per working day.
The total amount received by cheque was Rs 2,920 (Rs 3,140 - (minus) Rs 210 deducted for PF (provident fund)).
I received it on April 4, 1994.
My first reaction was 'when will I earn Rs 3,000 as take home salary?'
I encashed the cheque and gave the entire amount to my mother.
As there were only two members in our home -- I was living with my mother -- it seemed enough to take care of our requirements.
I paid Rs 900 for house rent and spent the remaining on household expenses.
Those days we had less money and less facilities but there was mental peace and we had enough time for each other.
I really miss those happy days.
I wish someone could reverse time and take me back to 1994.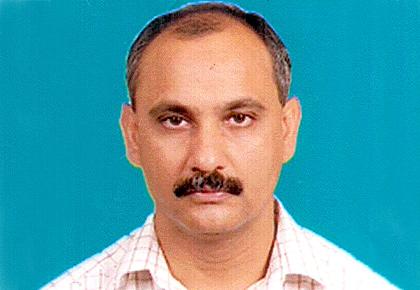 ---
---
READER INVITE
Dear readers, do you remember what your first salary was?
When did you receive it? Which year was it?
Do you have a photograph of it?
What did it mean to you at the time? Tell us all about it.
What was your first job and salary? And how did you spend it?
Did you buy a sari for your mum or a gift for your girl/boyfriend?
Write in to us at getahead@rediff.co.in (Subject line 'My First Salary') along with your NAME, AGE, LOCATION and photograph, if possible. We will publish the best responses right here on Rediff.com!