We'd asked you, dear readers, to tell us what your first salary was and what it meant to you at the time.
Here are some interesting ones we received. You can share your stories too!
G Sankaran, retd president, Customs, Excise and Gold (Control) Appellate Tribunal from Chennai gets nostalgic as he remembers his early days:
"After writing the UPSC competitive exam in 1951, to keep myself engaged, I worked as a chemist in the Sugarcane Breeding Institute in Coimbatore for four months. It was my first job.
"The 'princely' salary at the time was Rs 80 plus DA of Rs 50.
"This was sufficient to keep the body and soul together, but I could save enough money to buy a silk sari for my mother!
Taragupta Prasad Jena (pictured below), 41 from Kolkata says:
---
"My first salary was Rs 10,940, which I received on Jun 30, 2001.
"I was a management trainee with Reliance Telecom in Indore.
"The feeling was very fulfilling.
"The first thought that came to my excited mind was to buy something for my mother."
---
Raphael Joseph, 47 from Mumbai says:
"I received my first salary in the summer of 1992 when I was in my second year B'Com.
"It was a stipend of Rs 250 per month paid by a CA Firm along with additional Rs 100 for buying a 3-way pass for a Mumbai local train (Central, Western and Harbour line) to go for audits.
"I remember having handed over my first salary to my Dad.
---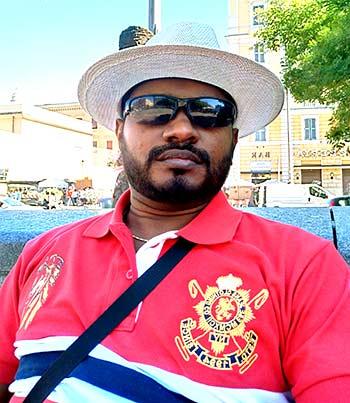 A J Vincent
, 41 from Bangalore tells us how he started his career in Mumbai nearly two decades ago:
"I received my first salary in February 1997.
"After my education, I worked in a CA firm as an office assistant. I was paid Rs 800.
"I used the money to pay a loan of Rs. 300 which I had taken to buy shoes.
"On salary day, I used to treat myself to samosa and ragada pav in Ghatkopar.
"I was energetic and a quick learner."
---
Dr Rahul Kumar from South Korea also shared his story:
"In 2007 after finishing my MSc Honours from GNDU Punjab, I got a job in college.
"My first job lasted only for a month and I was paid Rs 5,000 in cash. There were ten bills of Rs 500.
"The moment I held that money in my hand I felt I was in cloud nine.
"I did not have the pateince to stay at the accountant's office so I simply said 'Thanks' and ran towards my scooter.
"I drove fast to reach my home so I could hand it over to my parents and say: 'This is my first salary; it is all yours. Thanks for making me capable of earning in this competitive world.'
"When I reached home and gave the money to my parents, they blessed me and added Rs 5,000 to it and told me to buy a gift.
"They said: 'We are very happy for you, the way you have grown up and have your values intact.'
"It was a proud moment for me and my parents.
"That day I saw how happy they felt about me."
---
Dhirender, 52 from Hyderabad shares what he did with his first pay cheque:
"I was teaching even when I was in my intermediate and throughout my graduation so I could earn some pocket money.
"In 1990, I got selected for a govt job at Dehradun and received my first salary of Rs 1,236.
"It was the first time I got so much money. I remember I spent approximately Rs 200 on books (all fiction).
"At the time getting a government job was the best thing possible.
"The experience I got on the job taught me a lot. I work in another department now but I feel nostalgic thinking about it.
---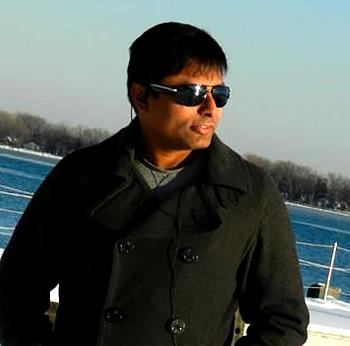 Molay Ghoshal, 38 from Kolkata tells us how his first job and salary changed his life:
"In 2001, my first salary was Rs 3,500.
"I worked as system assistant trainee.
"My first salary had a huge significance in my life -- both negative and positive.
"To pursue the job, I had to quit studies -- I was pursuing masters in Statistics from Calcutta University.
"At the same time, it gave me the opportunity to marry my girlfriend and take care of my family."
---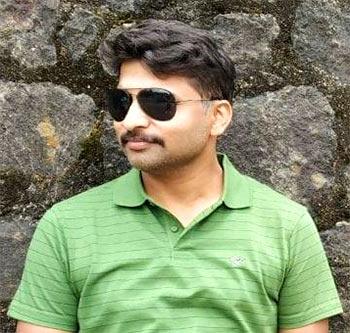 Suresh S, 41 from Mysuru remembers the time he was paid his salary in cash.
"In 1999, I joined a pharma company in Bangalore as QC chemist. My first salary was Rs 1,500.
"The company was 35 km away from my cousin's house with whom I used to stay after I moved from Chennai.
"I used to spend four hours travelling (the office was 2 hours away from home).
"It also involved an odd shift time of 4.30 pm to 12.30 am every alternate week.
"After one month, my salary was paid in cash in a closed envelope with notes in big denomination."
---
Harsha Bhatt says:
"In 1995, I was selected through a campus interview from Bangalore by a Swedish MNC.
"I underwent training in Mumbai after completing my engineering degree.
"My first salary of Rs 1,750 (part salary for joining the company in the mid of the month) was paid through account payee cheque.
"The company didn't have the policy of paying in cash.
"I didn't even know what to do with the cheque and it was encashed only after 3 months after I returned to Bangalore.
"I still cherish that moment of holding the cheque in my hand."
---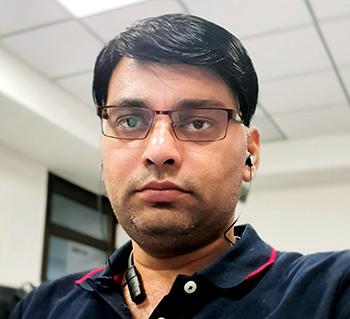 Ashish tells us what he did with his first salary:
"After completing graduation I got first job in a small software company in Jaipur.
"My first salary was Rs 2,000.
"After 15 days my sister was getting married so I gifted my salary to her."
---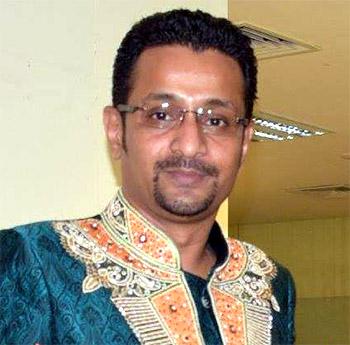 Mohsin Pathan received his first salary in 2004. He says:
"My first salary was Rs 600.
"In 2004, I started my career working with a consumer durable finance company as a sales executive.
"I am currently am working Mumbai as a category manager for a retail giant in the electronics department."
---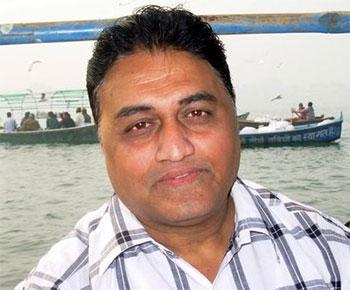 Ram Achal Yadav, 52 from Mumbai says:
"My first salary was Rs 700 in 1989.
"I started as an accountant in a dry fruit importer's office.
"Those days inflation was low the amount was sufficient.
"I am still working with them with a better salary.
---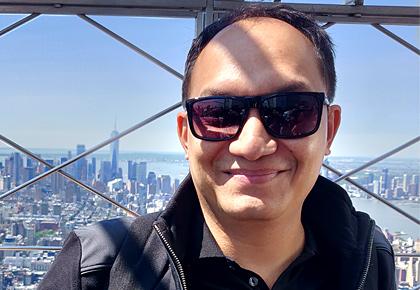 Dear readers, do you remember what your first salary was?
When did you receive it? Which year was it?
Do you have a photograph of it?
What did it mean to you at the time?
Tell us all about it.
What was your first job and salary? And how did you spend it?
Did you buy a sari for your mum or a gift for your girl/boyfriend?
Write in to us at getahead@rediff.co.in (Subject line 'My First Salary') along with your NAME, AGE, LOCATION and photograph, if possible. We will publish the best responses right here on Rediff.com!