We'd asked you, dear readers, to tell us what your first salary was and what it meant to you at the time.
Rediff reader Heera Nawaz, 59, from Bengaluru, Karnataka recounts her experience:
I received my first salary in the year 1995 while working as a trainee in HealthScribe (India) Private Limited, a medical transcription company in Bengaluru.
It was my first job and I received an amount of Rs 2,000 per month as my salary.
This was at a time when the medical transcription business was burgeoning in South India.
This American Company had invested a lot to see whether Indians could do the job of transcribing medical reports which were dictated by American doctors with heavy accents.
I worked in this company for several years and each year I received an increment in my salary.
My first salary meant a lot to me as it marked my transition from being a post-graduate student to finally being a full time working professional.
I remember giving the salary cheque in my mother's hands.
I had been a student for a long time -- I have done three post-graduate degrees -- which meant that I was financially dependent on my parents for a pretty long time even as most of my friends had started working before me.
I continued giving my mother the salary cheque every month as this was my way of paying back to my ambitious but totally lovable parents.
They felt that I was young and energetic and should spend it on myself, but I knew that I had to pay for my parents' struggles and sacrifices.
I also wrote articles in newspapers like Deccan Herald and The Asian Age, in periodicals like City Tab and Southern Speaker for which I got paid at nominal rates.
I was once paid a cheque of Rs 6 from The City Tab.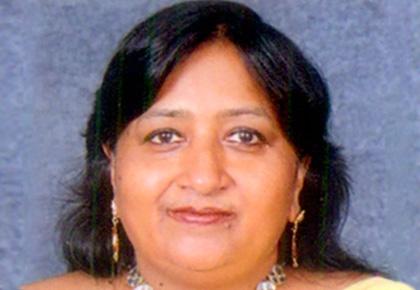 READER INVITE
Dear readers, do you remember what your first salary was?
When did you receive it? Which year was it?
Do you have a photograph of it?
What did it mean to you at the time? Tell us all about it.
What was your first job and salary? And how did you spend it?
Did you buy a sari for your mum or a gift for your girl/boyfriend?
Write in to us at getahead@rediff.co.in (Subject line 'My First Salary') along with your NAME, AGE, LOCATION and photograph, if possible. We will publish the best responses right here on Rediff.com!